Delivering Business Value from a PM Perspective by Take PM & Dev

Thursday, May 16, 2019 from 7:00 PM to 9:20 PM (Brasilia Standard Time Brazil (Sao Paulo) Time)
Event Details
No nosso 3º encontro da Product School BH, iremos discutir sobre como ir além da premissa "Product Centric" e a mudança de mindset necessária para pensar no produto como gerador de valor para o negócio acima de tudo.

A Mariana irá compartilhar a sua experiência como PM/PO liderando equipes e como desenvolver agentes multiplicadores sob este novo olhar. O Rafael irá apresentar as principais movimentações de produtos das empresas do Sillicon Valley e os possíveis impactos nessas organizações. Após as palestras, teremos uma sessáo de Q&A e troca de experiências.

AGENDA:
19h00 - Networking 19h20 - Apresentação da Product School
19h30 - Palestra Mariana Lobo
20h10 - Palestra Rafael Pacheco
20h50 - Q&A
21:20 - Finalização
Meet the Speaker: Mariana Lobo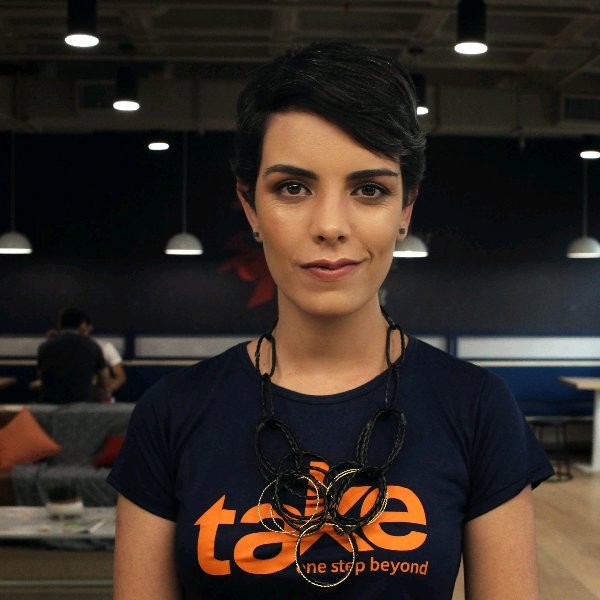 Formada em Relações Públicas, com pós graduação em Marketing pela FDC e MBA executivo pelo Ibmec. Trabalha há mais de 10 anos nas áreas de Produto e Marketing. Passagem pela Telemig Celular, Vivo, Claro e Localiza. Atualmente exerce o papel de PO/ PM em grandes projetos na Take.
Meet the Speaker: Rafael Pacheco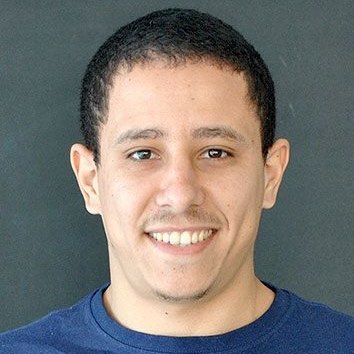 Rafael Pacheco is Master of Mathematical and Computational Modelling and Bachelor of Computer Engineering at CEFET-MG. Works as a developer advocate at BLiP, Take's chatbot platform. Loves technology and soccer. Likes teach, discuss and talk about things that believe. In the last years, has made efforts to teach everyone everything that knows about bots and BLiP platform

Get the FREE Product Book here


Note: This event will be in Portuguese.
--
Please note:
- No refunds unless we have fully canceled the event. Date changes are not included.
- For additional info or questions, send an email to events@productschool.com

When & Where

Belo Horizonte
Rua Matias Cardoso 169, 11o andar (Max Milhas)
Belo Horizonte
Brazil

Thursday, May 16, 2019 from 7:00 PM to 9:20 PM (Brasilia Standard Time Brazil (Sao Paulo) Time)
Add to my calendar
Organizer
Founded in Silicon Valley in 2014, Product School is the first technology business school.
We provide certified courses in Product Management and other digital skills to professionals across 16 campuses worldwide. We also offer the same courses live online. All our instructors are senior-level product managers working at top technology companies such as Google, Facebook, Airbnb, PayPal, LinkedIn, and Netflix.
Unlike traditional MBA programs designed for students seeking roles within the finance and consulting fields, Product School's curriculum is highly relevant for the next generation of technology leaders, with classes offered at a fraction of the cost. The curriculum is designed to fit into work schedules with small classes held in the evenings or on weekends to ensure that both instructors and students can maintain their full-time jobs.
Students at Product School enjoy a healthy mix of hands-on projects, group activities, case studies, and panel discussions. Through this, they learn how to lead cross-functional teams, and experience building digital products from end to end. Students are also taught how to succeed in product management interviews and given access to our alumni community where they can expand their network, find mentors, and access job opportunities.
In addition to individual classes, Product School also delivers custom corporate training programs to Fortune 500 companies seeking to upskill their existing teams or onboard new talent.
Product School is committed to pushing the product community forward. With this aim in mind, we published the Amazon bestseller, The Product Book, organize meetups in over 150 cities worldwide, host the Product Awards, and run ProductCon, a multi-city conference attended by thousands of professionals every year.