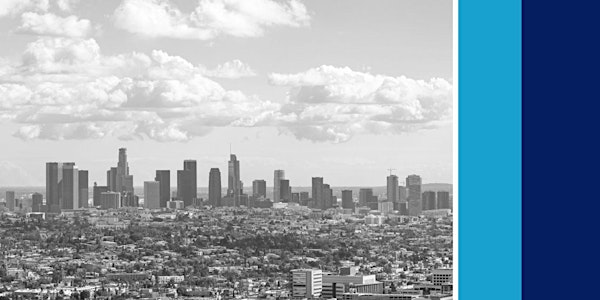 Delivering Broadband as a Civil Right in Los Angeles
Connecting Communities Countywide: Delivering Broadband as a Civil Right in Los Angeles
About this event
The Committee for Greater LA is releasing the first-of-its-kind Policy Blueprint to achieve digital equity in broadband access for Los Angeles. Join us for a webinar release of the Blueprint, "Connecting Communities Countywide: Delivering Broadband as a Civil Right in Los Angeles."
Over the last year, the Committee's Internet Action Team formulated this report to provide a blueprint for how leaders in the county and its diverse municipalities, communities, civic institutions, and businesses can work together to deliver internet equity in Los Angeles.
The blueprint focuses on actionable recommendations so that everyone in the County adopts broadband service by 2027, and everyone has the means to access high-quality, fiber-based internet services at affordable prices by 2040.