Dominion Life Ministries International hosts its second annual Delilah's Secret Conference. *First 20 registrants get a free T-Shirt!*
About this event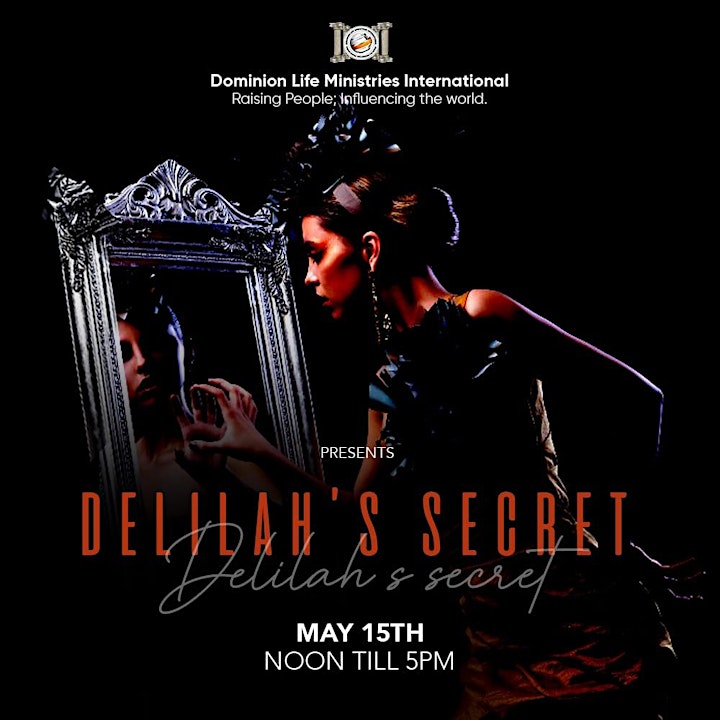 "Don't be a Delilah in a man's life." "Every man has a Delilah!"
'It's like Samson and Delilah: watch your back, because trouble could be the person you're sleeping with."
I've heard my name being used in such a manner. Hmmm, that's so sad.
My name is Delilah and I have the opportunity to tell my side of the story between Samson and I.
Save the date May 15th 2021 at noon. I'm going to bare my soul, going all out no holds barred.
Fill out the form below to get a FREE custom T-Shirt
https://docs.google.com/forms/d/e/1FAIpQLScf2TlTyie2ZMIt4EVXu13gEuueKgOUghPYe9Nf9RqJYtmk9A/viewform