About this Event
The online dating scene can be exciting, overwhelming, and also annoying. However, it can truly be WORTH THE HASSLE if you end up finding your ideal match!
Come to this Deliberate Dating Program: 5 Weeks to Successful Online Romance to obtain DETAILED knowledge and DIRECT COACHING on each of Kerri Morrison's "5 Keys to Successful Online Romance"; a dating approach she created AND successfully used to attract her own perfect-fit-partner! With Kerri's comprehensive guidance you will undoubtedly increase your potential to find EXACTLY what you are looking for in the world of online dating.
TESTIMONIALS:
"I recommend this class to anyone male or female, young or old if you are out there and are frustrated with dating to help you to shift your energy, articulate & determine what you 'want' and 'deserve' and attract the right fit partner for you." ~ Deliberate Dating Program Student
"This isn't just a dating program; it is the foundation to assist you in preparing/modifying your future and current dating experiences to achieve your desires"... "As you prune and have new growth in the process, it's comforting to know that you are not doing this alone. I'm so grateful to have this opportunity. Well worth the time and investment!" ~ Deliberate Dating Program Student
View FULL testimonials at https://www.awakenhcs.com/deliberate-dating
Everyone is unique, and no one is perfect. However, it IS possible to find the match who is "perfect for YOU."
* This workshop is open to people from ALL genders, sexual orientations, and ages 18 years and older. ***Program enrollment is limited to 6 people.***
ALL DATES FOR THIS PROGRAM:
MONDAYS- April 6th,13th, 20th, 27th, and May 4th, 2020
6:30pm-8:30pm (2 hours goes by so quickly in this program!)
The Deliberate Dating Program: 5 Weeks to Successful Online Romance is held in a group coaching format at Kerri Morrison's office in downtown Newburyport, MA (directly above Starbucks).
Each week, students will come together to closely examine 1 Key a week, and Kerri will coach the group with tips, tools, and new perspectives that each person will then be asked to apply in your online dating experiences weekly. When we come back the following week, the group will review each person's prior week's successes and challenges before moving onto the next Key.
You will leave each class with detailed handouts AND Alignment Assignments that will guide you in the expansion of your journey between our meetings. You will also be given access to a CLOSED online FB group chat that will allow you to pose questions during your program and receive feedback and support from your fellow students and Kerri as the weeks progress.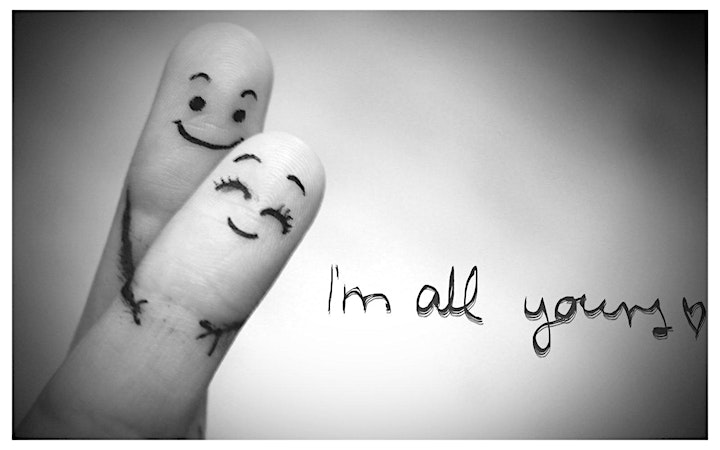 If you choose to enroll in this 5-week program, this is what we will be covering in each 2-hour class:
MONDAY- April 6th 6:30pm-8:30pm
KEY #1: Kerri helps you and your fellow students review and update your online profiles with holistic guidance and wisdom. (If you do not have a profile yet, you will be asked to join at least 1 online dating site prior to the start of the program.)
MONDAY- April 13th 6:30pm-8:30pm
KEY #2: Kerri teaches how to uncover and love your authentic self, and then radiate that energy confidently through your profile to better attract your perfect-fit-partner.
MONDAY- April 20th 6:30pm-8:30pm
KEY#3: Kerri helps you with rebooting/strengthening your energy vibration and deliberate focus in dating; aiding the shift of negative patterns.
MONDAY- April 27th 6:30pm-8:30pm
KEY #4: Kerri follows up on the previous week's class to help reprogram old habit thinking and negative storytelling about your partnership status. Kerri's Perfect-Fit-Partner visits the class to share his experience and wisdom from Deliberate Dating.
MONDAY- May 4th 6:30pm-8:30pm
KEY #5: Kerri assists with honing your "sorting" skills and reviews matches along with your personal goals. Recap on the 5 keys and after-program follow-up.
...TRUE LOVE DOES EXIST! ...And Kerri will teach YOU how to sync up with it!
*** For personalized Deliberate Dating Coaching services, visit www.awakenhcs.com
Program Fee: $265 per person for the 5-week program, paid at registration in a one-time payment.
Program fees are REFUNDABLE UP TO 7 DAYS PRIOR to the start of the program. If canceled with LESS THAN 7 days notice, your prepaid program payment will be forfeited. This program has limited space, and Kerri may need to offer a canceled spot to another participant on the waitlist. Ample time is required to allow participants to plan for the 5-week program commitment. Thank you in advance for respecting these requirements.
***PLEASE NOTE: This program is NOT an option for current OR former private therapy clients of Kerri's due to her legal and ethical stipulations of not having a "dual relationship" with private therapy clients. Since this program is part of Kerri's COACHING services, and will require students to sign a Coaching Program Consent Agreement, Kerri is unable to offer this in-person program to private therapy clients. Additionally, attending this program will PREVENT program students from becoming a private therapy client with Kerri in the future. For any additional questions about this stipulation, please reach out to Kerri personally.***
About your coach:
Kerri Morrison is a Licensed Mental Health Counselor and Holistic Coach who specializes in communication skills, relationships, and self-improvement practices. Having leveraged online dating successfully to find her forever partner, she will coach you through the exact steps SHE USED to attract EVERYTHING she had been looking for in a partner. Her ooey-gooey love story will surely inspire you to remain open to receiving EVERYTHING you have been asking for.