Description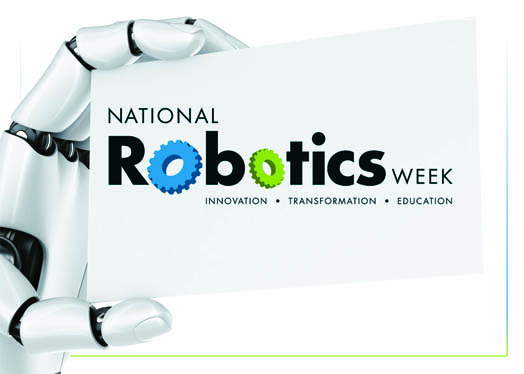 On Saturday, April 11th FAME will join other STEM groups around the nation in celebrating the 6th Annual National Robotics Week (NRW). The event will be hosted by Barclays Bank and shall begin with a panel discussion from 9am - 10:30am from top researchers in the field and then culminate with an indoor "robotics block party" from 10:30am -1pm.
The event is open to the public but space is limited so guests are asked to RSVP in advance. Guests are asked to RSVP here.
FIRST Robotics Teams interested in registering for the "block party" should contact Nicole Strother, FAME Executive Administrator.
Robotics and Science related companies interested in sponsorship and/or exhibiting space should request to speak with Crissy Roth, FAME Resource Development Manager.
Vouchers will be provided for parking in the Barclays garage (located at 400 Justison Street, Wilmington, DE 19801) at the registration table.
Nicole Strother
info@fameinc.org
302.777.3254
Crissy Roth
croth@fameinc.org
302.777.3254
Organizer of Delaware's 4th Annual Robotics Day