Description
DATE & TIME: Wednesday, May 15, 2019
Networking 12:30 pm | Luncheon 1:00 pm | Speaker at 2:00 pm
LOCATION: The Desmond
(610) 296-9800 | http://www.desmondgv.com/
RSVP DEADLINE: Wednesday, May 8, 2019
---
Meal choices include...
6 oz. Black Angus Filet Mignon with Caramelized Shallot Sauce

Pan Seared Chicken Breast with Sauteed Shiitake Mushrooms, Tomatoes, and Madeira Sauce

Cavatelli Pasta with Tomato Coulis, Fresh Mozzarella, and Basil

TOPIC: The Three Legs of the Cyber Stool
Care to stay upright in today's fast moving cyber environment? This presentation visits three legs of the cyber security stool; Cyber Risk and Executive Engagement, Cyber Laws, and Contractual Cyber Provisions, deconstructing each one to better understand a Credit Union's obligations and protections.
SPEAKER: Justin Silbert
Justin Silbert has over 10 years experience within the Cyber Security industry working as a Chief Information Security Officer (CISO), technical engineer, and educator. Focusing on financial, healthcare, and government industries, he has worked extensively with Department of Defense and National Institutes of Health (NIH), developing security programs to combat modern attacks. As the CISO at Walter Reed National Military Medical Center, he was responsible for the securing the healthcare records for our nation's Wounded Warriors. In his current role with LEO Cyber Security, he functions as a virtual Chief Information Security Officer to credit unions and other organizations, developing and strengthening cyber security programs.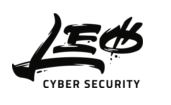 ---
Delaware Valley CUES would like to thank Allied Solutions for sponsoring our dessert.
Allied Solutions is one of the largest providers of insurance, lending and marketing products to financial institutions in the US. Allied Solutions uses technology based products and services customized to meet the needs of 4,000 clients along with a portfolio of innovative products and services from a wide variety of providers. Allied Solutions maintains over 15 regional offices and services centers around the country and is a subsidiary of Securian Financial Group, Inc.