Description
DATE & TIME: Wednesday, March 20, 2019
Networking 12:30 pm | Luncheon 1:00 pm | Speaker at 2:00 pm
LOCATION: The Desmond
(610) 296-9800 | http://www.desmondgv.com/
RSVP DEADLINE: Wednesday, March 13, 2019
---
Meal choices include...
6 oz. Black Angus Filet Mignon with Demi-Glace

Grilled Chicken with Crushed Tomatoes, Garlic, Basil, and Balsamic Vinegar

Cavatelli Pasta with Tomato Coulis, Fresh Mozzarella, and Basil

TOPIC: Sleeping Giant No More: Competing for the Awakening Depositor
We will be exploring industry trends, deposit strategies, and retention tactics. The focus specifically will be on how the economic, demographic and disrupter influences are driving deposit strategic considerations.
SPEAKER: Marcy Scanlin
Marcy Scanlin, CFMP, is a Strategic Advisor with Raddon, a Fiserv company. She has worked as a financial services professional for 30 years, 15 of which has been working with hundreds of banks and credit unions in leveraging business intelligence data and technology. For the first 15 years of her financial services career, she was the Senior Vice President of Marketing for three financial institutions in New York State. She is a graduate of the University of Florida, with a BS in Journalism, and worked in print and electronic editin, reporting and anchoring in Los Angeles, New York and Florida before entering financial services.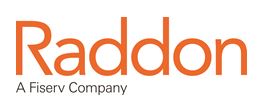 ---
Delaware Valley CUES would like to thank PSCU for sponsoring our dessert.
About PSCU
PSCU, the nation's premier payments CUSO, supports the success of over 900 Owner credit unions representing more than 2 billion transactions annually. Committed to service excellence and focused on innovation, PSCU's payment processing, risk management, data and analytics, loyalty programs, digital banking, marketing, strategic consulting and mobile platforms help deliver possibilities and seamless member experiences. Comprehensive, 24/7/365 member support is provided by contact centers located throughout the United States. The origin of PSCU's model is collaboration and scale, and the company has leveraged its influence on behalf of credit unions and their members for more than 40 years. Today, PSCU provides an end-to-end, competitive advantage that enables credit unions to securely grow and meet evolving consumer demands. For more information, visit pscu.com.