Sign up for one of three paddles as we take our kayaks out to explore the back channel of the Delaware River.
About this event
Sign up for one of three paddles (10:30am, 11:30am, and 1pm) as we take our kayaks out to explore the back channel of the Delaware River. Great experience for new kayakers!
Vamos a remar! Explore el canal trasero del río Delaware en un kayak. ¡Gran experiencia para los nuevos kayakistas! Traductores de español disponibles en el viaje de las 10:30.
Spanish translators will be available for the first paddle at 10:30am
Kayaks hold 2 people. / Los kayaks tienen capacidad para 2 personas.
Participants must register in even numbers. Pairs must be comfortable being maskless within 6 feet of each other. / Los participantes deben registrarse en números pares. Las parejas deben sentirse cómodas sin máscara a una distancia de 6 pies.
Limit: 10 kayaks/20 people / Límite: 10 kayaks / 20 personas
Must be at least 8 years old / Debe tener al menos 8 años
Under 18-years-old must be accompanied in the kayak by an adult. / Los menores de 18 años deben ir acompañados en el kayak por un adulto.
Great for first-time kayakers. / Ideal para personas que practican kayak por primera vez.
Bring a water bottle and sunscreen. / Traiga una botella de agua y protector solar.
Dress for the weather. / Vístase para el clima.
Be prepared for wet feet! / ¡Prepárate para los pies mojados!
To ensure everyone's safety, COVID-19 precautions must be adhered to. Facemasks, social distancing on land, and signed waivers will be required of all participants. / Para garantizar la seguridad de todos, se deben cumplir las precauciones de COVID-19. A todos los participantes se les exigirá máscaras, distanciamiento social en tierra y renuncias firmadas.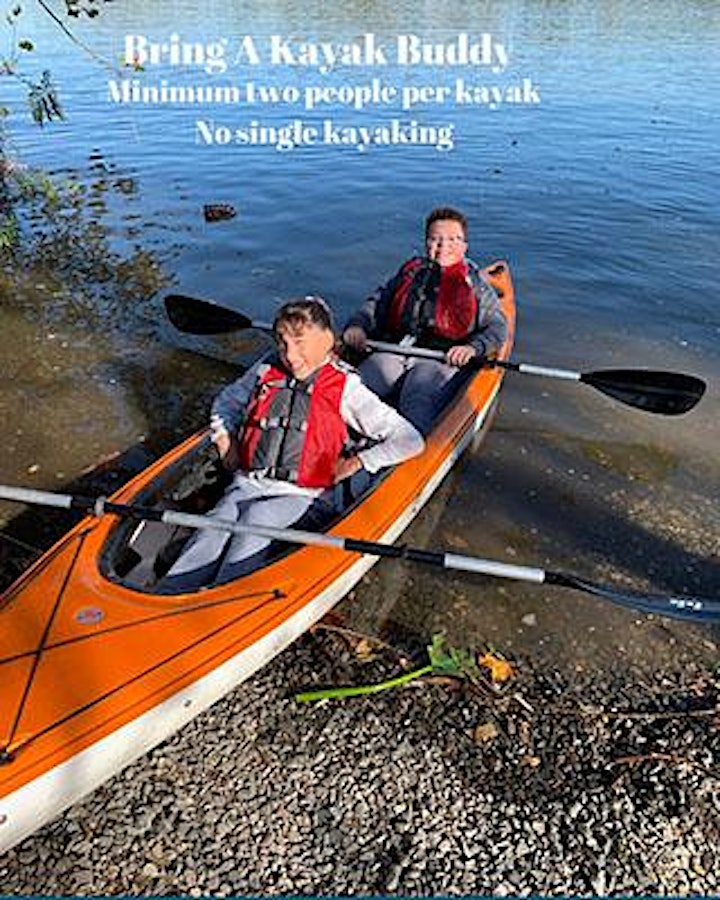 Organizer of Delaware River Festival: Paddle Party / Vamos a remar!