Description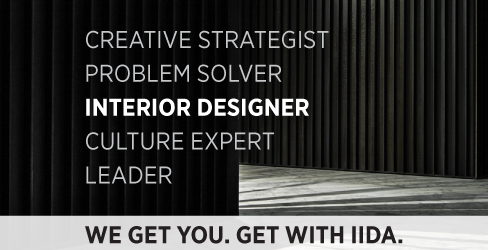 Delaware IIDA Membership Drive


Thursday, November 9, 2017 from 5:00 PM – 8:00 PM
The Merchant Bar, Wilmington, Delaware


Come learn more about the International Interior Design Association, the value and benefits of membership, and what is happening locally in the Pennsylvania/New Jersey/Delaware Chapter! Join us for drinks, appetizers, thought provoking dicussion, and to meet current members.

IIDA membership provides you a support network that connects you to peers, clients, and educators while offering you the opportunity to advance your career through continuing education, industry recognition, and relevant research. We work for you to advocate for design excellence, legislation, leadership, accreditation, and community outreach to increase the value and understanding of Interior Design as a profession that enhances business value and positively impacts the health and well-being of people's lives every day.

If you are unable to make the event but are interested in learning more about membership, register for a "cannot attend" ticket and we will follow up with you via email!
About IIDA
The International Interior Design Association strives to create a strong niche for the most talented and visionary Interior Design professionals, to elevate the profession to the level it warrants, and to lead the way for the next generation of Interior Design innovators. The Association provides a forum to demonstrate design professionals' impact on the health, safety, well being and virtual soul of the public, balancing passion for good design and strategy for best business practices. IIDA stands at the intersection of passion and strategy where designers create extraordinary interiors and experiences. http://www.iida-panjde.org/
Sponsorship Packages
Food / Drink Sponsor - $ TBA