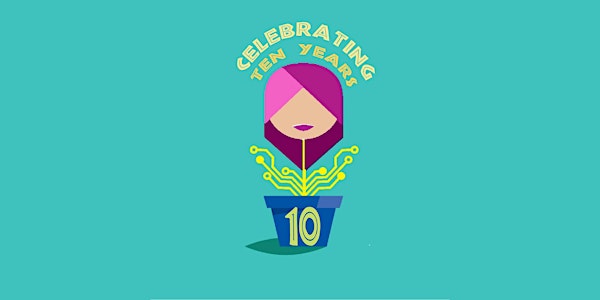 Delaware DigiGirlz 2020 - 10 Years in Delaware!
By The Department of Technology and Information and its Partners
Date and time
Wednesday, May 20, 2020 · 8:30am - 3:30pm EDT
Location
DelTech - Terry Campus Education and Technology Bldg #700 100 Campus Drive Dover, DE 19904
Description
***Update as of 3/20/20:
Thank you for your interest in being part of the DigiGirlz Event that was scheduled for May 20, 2020. Due to the current COVID-19 pandemic, the decision was made to postpone this event. ​As this situation is ever-changing, a new date has not yet been selected and thus tickets are not available.
Once the event has been rescheduled all CURRENTLY registered attendees will be notified and given priority for attendance regardless of grade. Stay tuned for more information by visiting DelDigiKnow.com. Thank you for your interest and stay healthy everyone.***
Welcome to DigiGirlz 2020 - 10 years in Delaware! The Delaware Department of Technology and Information, the Delaware Department of Education, the Delaware Center for Educational Technology, and Microsoft Corporation are pleased to invite you to Delaware's 2020 DigiGirlz Day. The event will be held May 20, 2020 at the DelTech Terry Campus in Dover. DigiGirlz is an exciting program open to public, private, parochial, and home school classes in Delaware and is available free of charge to girls in the 8th and 9th school grade years or 13-15 years old.
The purpose of the Delaware DigiGirlz program is to address the declining enrollment of young ladies entering the fields of Science, Technology, Engineering and Math (STEM). Our goal is to make a positive impact on girls encouraging them to consider higher education and careers in technology. The goal addresses the needs of upcoming workforce as well as dismisses the myths that young women often harbor about their ability to embrace and lead with technology in their futures.
Upon arriving to the event, your DigiGirlz will choose a track to follow for the day. Examples of track options include: App Design, Robotics, Cyber Security, Chemistry, and Mobile Forensics.
Example Agenda for the day:
8:30am Arrival/Registration/Continental Breakfast
9:00am Event Commences
12:00pm Lunch
2:35pm Closing Remarks/Raffle
3:00pm Group Photo
3:30pm Student Departure
Thank you for your consideration of this important event to support the young ladies in our communities who share an interest in STEM-focused areas.
THE FINE PRINT:
Past participants are ineligible to register for the 2020 event. DigiGirlz is designed for female students in 8th and 9th school grade years for the 2019/2020 School Year or girls aged 13-15. Registrations are on a first come, first served basis and will be accepted until all open spots are filled or until April 17, 2020, whichever occurs first. Names of all attendees must be provided in the registration form. We reserve the right to limit the number of students per school based on response. The initial registration will be limited to 10 registrants per school. If possible, this limitation will be lifted and notification will be sent through the Eventbrite system for additional seats that become available. Transportation is not provided and must be coordinated by the registrant. A continental breakfast and lunch will be provided. This event is free of charge to all participants and will be hosted on May 20, 2020 from 8:30am - 3:30pm at the Terry Campus of DelTech.
FAQs
When does registration end?
Registration must be completed by April 17, 2020.
What time does the event occur?
8:30am - 3:30pm.
Is there an age limit to enter the event?
The DigiGirlz event is limited to young women in the 8th and 9th school grade year of 2019/2020 from any school within Delaware or girls aged 13-15.
Can I attend the event if I attended last year?
No, because this event is limited to only 200 young women, attendees cannot participate multiple times. This restrictions allows the opportunity for young ladies to attend at least once.
Is transportation provided?
No, attendees must coordinate their own transportation.
Who do I contact with questions?
Questions can be directed via email to Claudette.Martin-Wus@delaware.gov.
Will food be provided?
Yes, a continental breakfast and lunch will be provided to the attendees.
Do I have to bring my printed ticket to the event?
Although your printed ticket is not required, having it available on arrival does speed up the registration process.
The name on the registration/ticket doesn't match the attendee. Is that okay?
No. Seats are limited and are assigned to the registrant only; however, if you need to cancel your registration, please send an email to Claudette.Martin-Wus@delaware.gov.
Is a release/waiver form needed?
Yes, this is due by May 1, 2020. The waiver form is available on the event webpage and also on the ticket that is produced once registered. Waiver forms must be sent to Claudette.Martin-Wus@delaware.gov by May 1, 2020.