Description
It's Year 8 of the Delaware Burger Battle -- ALL YOU CAN EIGHT -- brought to you by Delaware Food Battles. On the best day of the year, Delaware's competitive chefs compete for trophies and glory, while you fill your belly, place your vote and raise money for charity.
Thanks to you, and your iron stomachs, for making us one of your favorite annual foodie events! More than 22,000 burgers served since inception, and $70,000+ raised from Delaware Food Battles.
WHO COMPETES:
Delaware's competitive chefs compete for 3 trophies.
CAST YOUR VOTE:
Each restaurant will put its best burger forward for your judgment. Your votes will determine the People's Choice Winner. Sorry for the meat sweats, but we know you'll want to try every burger before casting your votes.
GUESTS PAY ONE PRICE:
Once you enter the arena, you're free to go from booth to booth sampling burgers from all the participating restaurants. Try one. Try them all. (Most people can't complete the circuit, and no, that's not a challenge. We recommend a buddy system, and pre-Battle conditioning.)
Your ticket also entitles you to adult beverages. Soft drinks are included. This is a rain or shine event, as well as all ages. (No pets, please; for their safety and your relaxation.) Neighborhood and park parking are plentiful, with easy-access for handicap guests.
This is an all-volunteer run event with 100% of proceeds donated to charity. Beneficiaries for 2019 are Food Bank of Delaware and Delaware ProStart.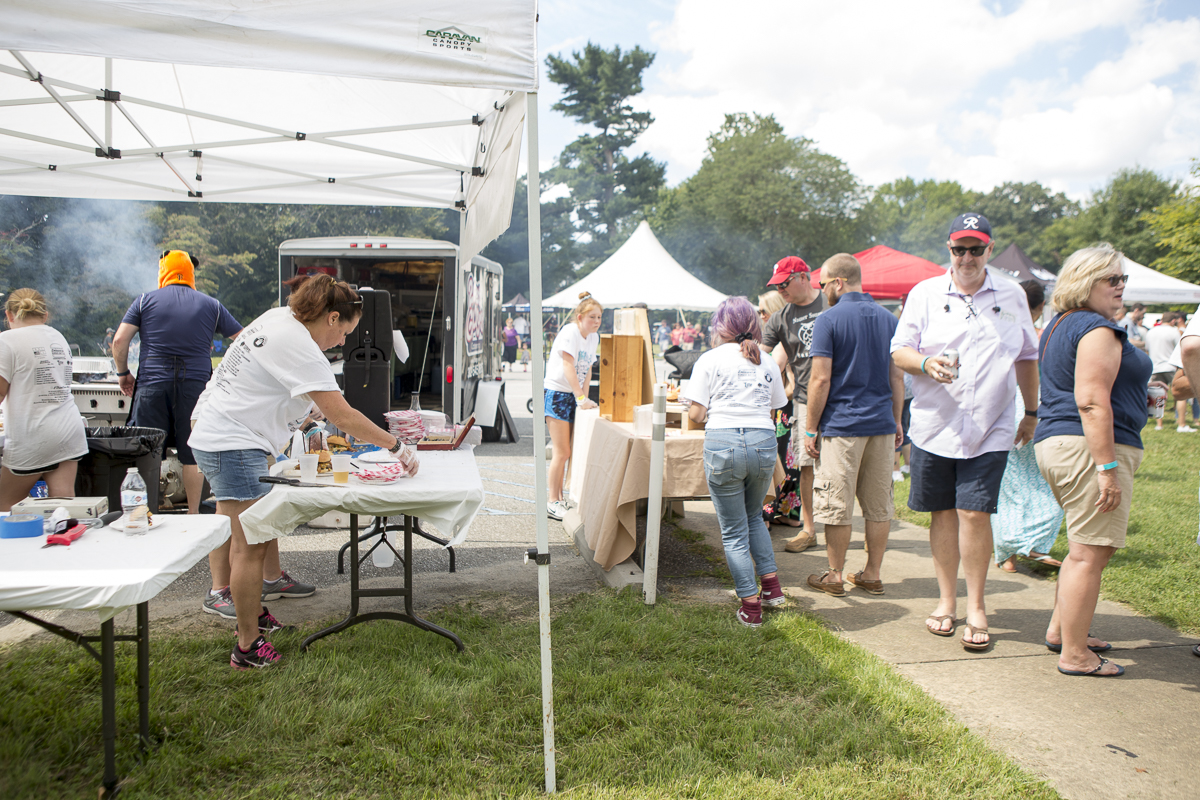 More info: deburgerbattle.com. Follow us on Facebook for updates, including volunteer opportunities.