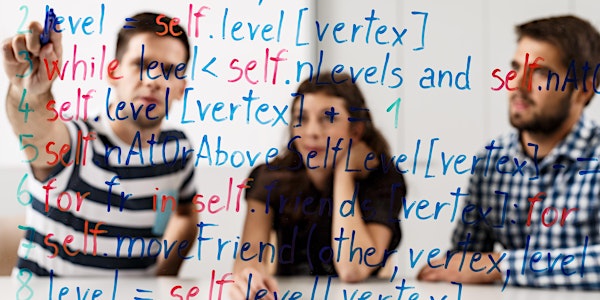 Delavnica: Angular 2 - 2. del
When and where
Location
Fakulteta za računalništvo in informatiko, Univerza v Ljubljani Večna pot 113 1000 Ljubljana Slovenia
Description
Trajanje: od 14:00-16:00
Predava: Janez Čadež, študent FRI
Angular 2 je druga različica zelo popularnega front-end frameworka Angular. Framework je odprtokoden, za njim pa stoji ekipa iz podjetja Google. Omogoča nam hitro izdelavo naprednih spletnih aplikacij, orodje angular-cli pa nam pripomore, da kreiranje celotnega okolja za razvoj traja le nekaj minut.
Najprej si bomo pogledali kratek teoretičen uvod v framework Angular 2 in njegove sestavne dele. Potem se bomo pa kar hitro prestavili na Tour of Heroes vodič, kjer bomo spoznali glavni sestavni del Angular 2 - komponente. Kreirali bomo več komponent, jih logično razporedili, dodali servise za dostop do podatkov (services), navigacijo (routing) in na koncu spoznali še modul za kreiranje omrežnih zahtev HTTP (promises, observables).
Na drugi del delavnic se lahko prijavite tudi, če niste obiskali prvega dela. V primeru obiska obeh delov delavnice, boste lahko na drugem delu nadaljevali z izdelavo Tour Of Heroes vodiča.
Zahteve:
Prenosni računalnik z nameščenim:

NodeJS(LTS) - https://nodejs.org/en/
V ukazni vrstici poženite: npm install -g angular-cli
V ukazni vrstici poženite: ng new Angular2Workshop
V ukazni vrstici poženite: cd Angular2Workshop
V ukazni vrstici poženite: ng serve (če se pokaže stran z tekstom - app works, ste uspešno pripravili okolje)



Opcijsko si lahko tudi namestite:

Visual Studio Code - zelo popularen urejevalnik kode za razvoj Angular 2 aplikacij

Agenda:
Teoretični uvod v framework Angular 2 - pregled glavnih sestavnih delov
Hands-on delavnica vodiča Tour of Heroes z uporabo orodja angular-cli (Povezava do vodiča)

Priprava okolja (1. del delavnice)
Uvod (1. del delavnice)
Dodajanje več junakov (1. del delavnice)
Več komponent (1. del delavnice)
Servisi (1. del delavnice)
Navigacija (2. del delavnice)
HTTP (2. del delavnice)