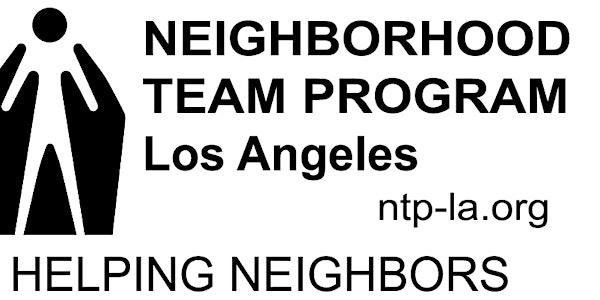 Del Rey Neighborhood Team Program - S5 - Disaster First-Aid
CLASS #5 of 6: DISASTER FIRST-AID
About this event
THE NEIGHBORHOOD TEAM PROGRAM
CLASS #5 of 6: DISASTER FIRST-AID
DATE/TIME: MAY 17, 2021 7PM-9PM
INSTRUCTOR: TBD
After a major disaster takes place, first responders including EMT's & Paramedics will not be available. It will be up to us when it comes to taking care of the cuts, sprains, bone beaks, and other injuries our family & neighbors will suffer. We'll show you some of the most basic first aid technics you'll use on family members and members of your community. Please note this is not a First Aid/CPR/AED certification class, but it does include elements from that discipline along with some others.
You will need to register on this Eventbrite to receive the email invite for the Zoom Meeting and instructions on how to join.
Please plan to join 15 minutes early so we can start on time.