Del Castillo returns to Sam's. Special Guest Aaron Stephens opens with a special solo set.
About this Event
Get your tickets today for Del Castillo.
Doors at 8:00pm Show at 9:00pm
NO Seating GUARANTEED. Any Seating Available is on a First Come, First Served Basis. NO REFUNDS all sales final.
Ages 18 and up - All Minors Will Be Charged an Additional $5 At the Door. 17 & Under Admitted with Parent or Guardian Only.
Tickets for Del Castillo go fast so get yours today!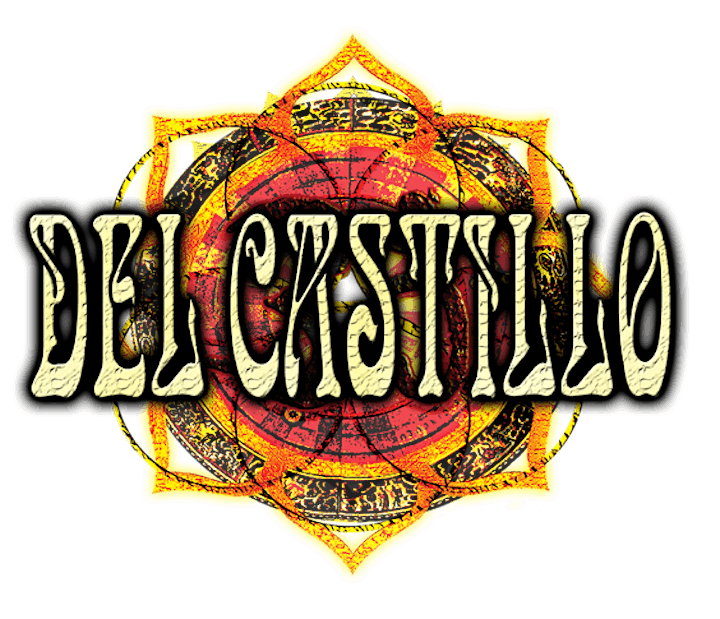 Del Castillo
Del Castillo is a cross-cultural power in music. Their original sound blends, rock, Latin, blues, and world music.
"Whether Del Castillo works in Spanish or English, it rocks righteously. The Spanish guitars' flamenco vibe gives a dramatic flair, abetted by Alex Ruiz's passionate vocals. They pull together Latin music's romance and rock's grit." says Billboard"
"… tumbling brilliance on nylon-string guitars…These eruptions of technique and taste conjure images of Eddie Van Halen fronting early Santana (with an assist from the Gipsy Kings)." says Rolling Stone.
Between the release of their first CD, Brothers of the Castle back in 2001, to their 2006 release, Brotherhood, Del Castillo has received an astonishing 18 awards including SXSW/Austin Music "Album of the Year" Awards for Vida (2002) and Brotherhood (2006), "Band of the Year (2003)", ASCAP'S "Best Independent Group of the Year (2005)", and Austin Music Pundits "Best Live Act (2004)".
Film Director Robert Rodriguez attended a Del Castillo concert in 2002 and a great friendship developed between the two. Rodriguez then enlisted the group to contribute music to the soundtracks of his movies, such as "Spy Kids 3D", "Once Upon a Time in Mexico","Sin City", and "GRINDHOUSE", and perform with him at the premieres. Rodriguez was so impressed with Del Castillo that he wanted to record with them, so together, they formed CHINGON and recorded an amazing electric rendition of the Mexican classic song, "Malaguena Salerosa". Quentin Tarantino loved it so much that he re-did the ending sequence of "Kill Bill Vol. II" to fit the song into his movie.
By 2004, Del Castillo was touring nationwide across the country playing with such diverse acts as Styx, Los Lonely Boys, Ozomatli, Don Henley, Los Lobos, and Willie Nelson and continued tour non-stop through 2006. They have performed at three of Willie Nelson's 4th Of July Picnics, and at Eric Clapton's Crossroads Guitar Festival, and they have made numerous national and local TV appearances.
Willie Nelson enjoyed Del Castillo so much that he re-recorded his song "I Never Cared For You" with the group (which is included on Del Castillo's Brotherhood CD) and calls it "his favorite version". Nelson has become a good friend of the band as well and the two look forward to touring together again soon.
During 2008, the band began playing major festivals all over the country and even Canada and widening its audience at a much more rapid rate. At California's famous Strawberry Music Festival, they were deemed the highlight of the festival and broke the merchandise sales record. Immediately after their incendiary debut performance at the Vancouver Folk Festival in Canada, they were selected to play the headlining stage for 2009.
Rick and Mark del Castillo were selected in December 2008, by Gibson Global, to be two of only about SIX guitarists in the world to launch their new state-of the-art Dark Fire Gibson Les Paul guitar line.
The band, now reunited with longtime charismatic frontman Alex Ruiz providing lead vocals, is recording new music with the brothers' mesmerizing guitar driven songs, intertwined with hypnotic rhythms from Mike Zeoli and Jason Murdy, and pulsating bass lines from Albert Besteiro.
Through their great artistic friendship and partnership with director Robert Rodriguez, Rick, Mark, Alex & Mike are featured actors performing on the TV show "From Dusk Till Dawn: The Series" on the El Rey Network!
Aaron Stephens
Following the successes of his debut album Hard Times, Straight Lines which led him to stages nationwide and entrenched him in notable Texas venues such as Antone's and Gruene Hall, Austin's triple-soul-threat Aaron Stephens set out to craft a follow-up record taking his sound to new heights.
Focus, released August 2018, not only meets, but exceeds all expectations. Typically backed by his five-piece band and brimming with summery grooves, Focus highlights Stephens' uncanny songwriting chops, the album shining with equal parts invigoration and innovation. Of course, Stephens' inviting, warm, rich, vocals stand out at the front. Often drawing vocal comparisons to Bill Withers, Stephens' voice is a highlight throughout every verse on every track, constantly capturing your attention no matter the subject or style. Also present throughout is Stephens' brilliant guitarwork; sometimes subtle, sometimes striking, and occasionally surprising, whether it's Derek Trucks-inspired slide texturing or his own take on soaring contemporary blues-inspired grooves that take the best of John Mayer mashed with 70's era Clapton to drive the song home.
All of this comes together through perhaps Aaron Stephens' greatest strength; his focus. Working with his touring band in studio and carefully crafting each song over the course of the last year, Stephens has offered up a batch of songs that are arranged as beautifully as any, demonstrating his versatility as the album effortlessly sequences through a multitude of muses; love, life, jazz, happiness, funk, and most of all, focus.
Performers
Date and Time
Location
Refund Policy