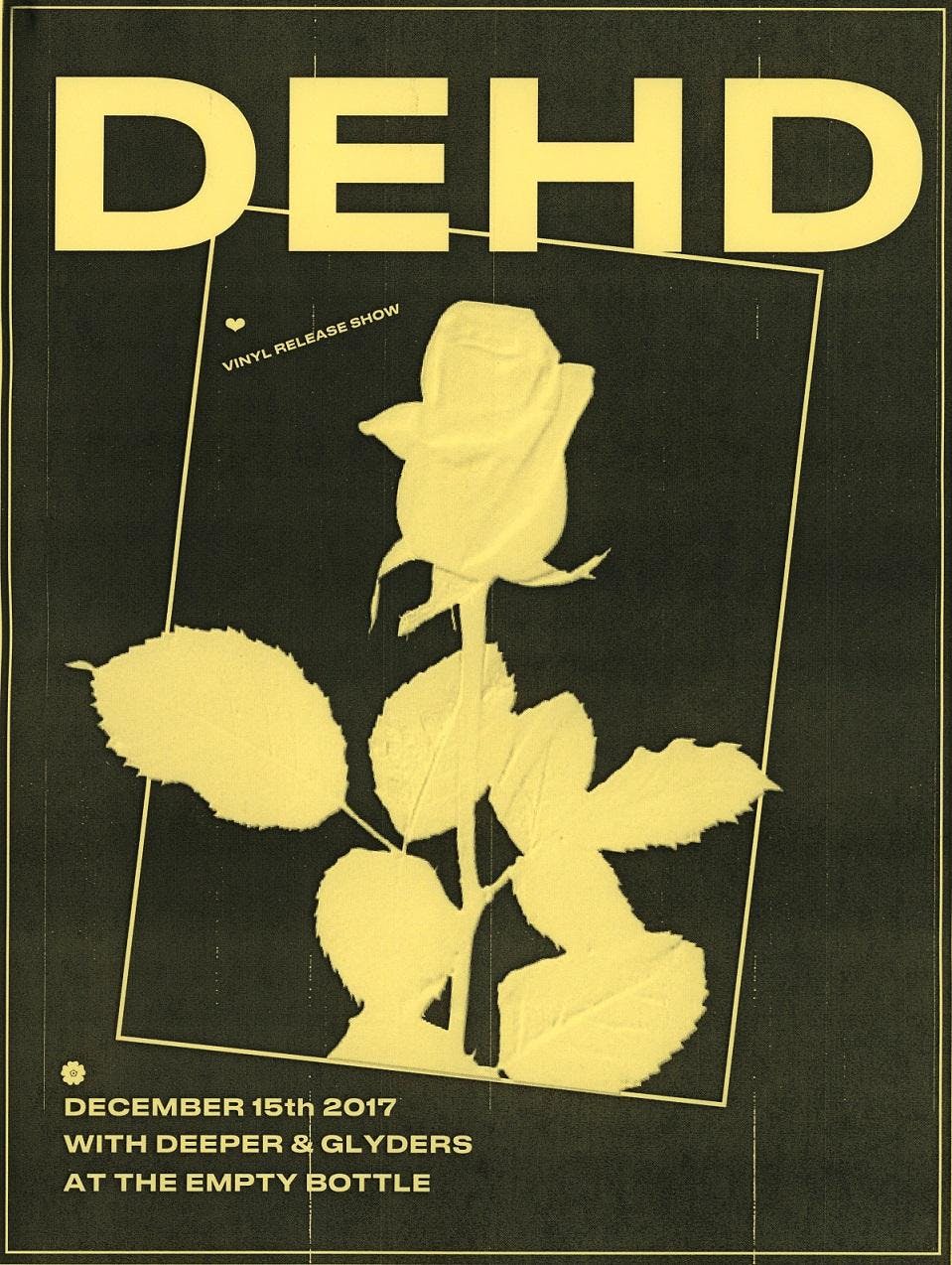 About this Event
DEHD's throwing a vinyl record release party and you already know the Empty Bottle is boutta get ready to throw the got damn lid off this joint. DEHD (formally known as DREAM EAGLE HEAVY DREAMS) gear up for their sixth appearance at the Bottle to come together for the debut. We have the amazing ERIC McGRADY behind the kit, with JASON BALLA (NE-HI/EARRING), and SUPERMAGICAL's EMILY KEMPF completing the trifecta of awesome-sauce. Described as a "serene hum of swaying rhythm in simplistic, beautifully-put phraseologies" by Impose Magazine, these locally acclaimed garage rockers juxtapose harsh garage with warm sun-kissed melodies. Always a dang pleasure to have these cats on our stage.
DEEPER hops on after playing an epic and packed Lollapalooza after-party with PUP here back in August. This quartet brings a fuller, more nuanced sound with a stronger focus on guitar interplay and driving rhythms. On their excellent Fire Talk debut, "Trans," released this past May, DEEPER channels the anxiety and uneasiness of modern life by weaving chiming guitar swirls to a dense climax.
Kicking this shit off is lysergic pop-rock ensemble GLYDERS. They're chooglin' on down here for the first time since opening that 420 blaze it BINGERS (LP RELEASE) way back in April and they've released some damn fine tunes on ol' Tall Pat Records. It's damn good and the locals are just eating GLYDERS up, so get here early and stay late. Maybe just never leave.