Two Shows: Definitely Divas Lynne Dickson, Wendy Hibberd and Patrice Pollack, Featuring Miles Black.
About this event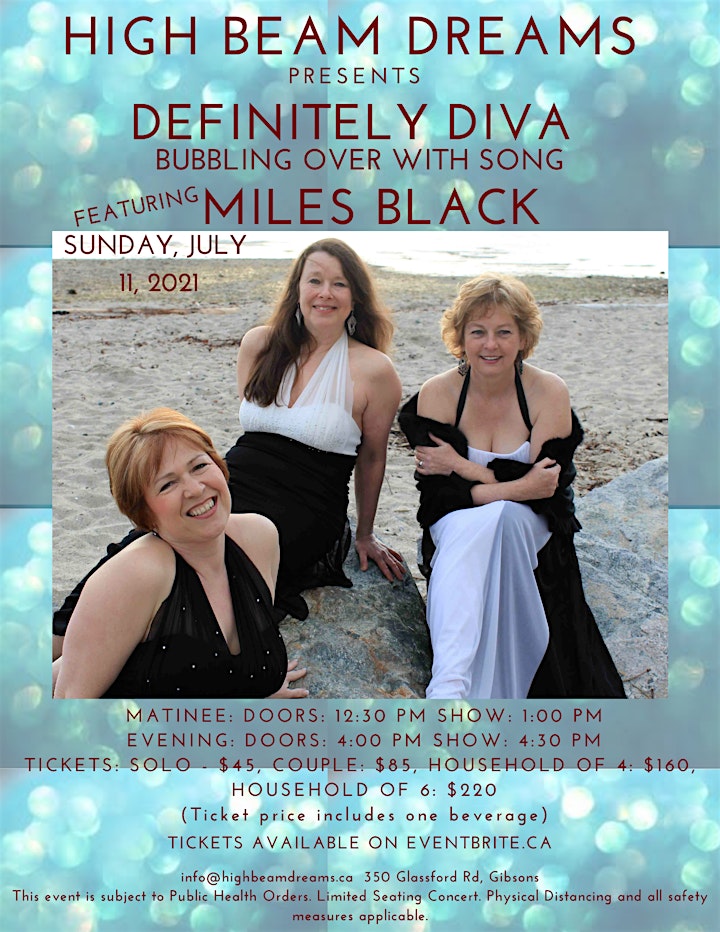 All COVID Safety Protocols will be in effect. The concert will only go ahead if the rules and regulations at the time permit. In case the show is canceled the venue and the band will be happy to refund all tickets in full.
Definitely Diva: These women sing in their unmatched style, they sing with sass and add in a heavy dose of humour! Definitely Diva is as much fun as their name.
Miles Black is a highly respected career musician bringing an enormous wealth of musical experience and expertise to most every facet of the music industry.