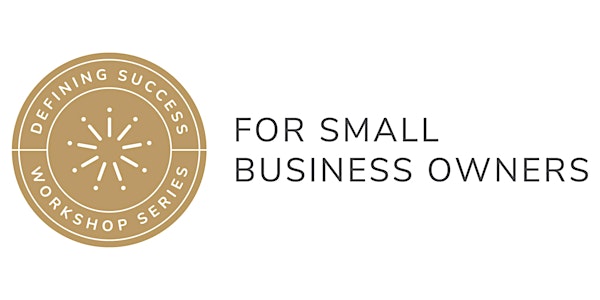 Defining Success Workshop for Small Business Owners with Kiley Peters
If you're a burnout woman small business owner seeking clarity heading into the new year, this workshop is for you.
When and where
Location
Ward4 - Milwaukee Coworking 313 North Plankinton Avenue #Suite 207 Milwaukee, WI 53203
Refund Policy
Contact the organizer to request a refund.
Eventbrite's fee is nonrefundable.
About this event
If you're sick of your corporate job and ready to make the leap into entrepreneurship, this workshop is for you. If you're ready to scale down or scale up and trying to figure out which way is north, this workshop is for you.
I've brought in millions for my agency over the past six years. We've won international awards. We've implemented robust benefits programs. We made it through 2020 and were able to give bonuses. But in 2021, I crashed. I burned out hard. It took about nine months to fully implode, but it happened and it was ugly.
And you know why? Because I was chasing someone else's definition of success. I hadn't taken the time to define success for myself. I wasn't being intentional with my time and energy.
If this resonates with you in any way, shape, or form, I hope you join us for this full-day, intensive, in-person workshop on Defining Success for Small Business Owners. All too often, we hop right into what success looks like for the business and we forget about ourselves as owners. But we're the most important element to laying a solid foundation for success. And that can be defined in a number of ways and the only one that matters is what you decide is right for you. You can't be set up for real success with your business until you're clear on what success looks like for you first. Trust me. I learned the hard way.
To address this, I've built a framework I call the D+A of Success, the Definition and Alignment of Success. The first half of this framework focuses on the owner, the second on the business. In this workshop, we'll be getting really clear on defining success for the owner and if you're interested in pursuing the business workshop, we're happy to discuss!
Workshop Price: $475
You'll walk away from this workshop with the following:
A clear understanding of your personal finances and ways you can reduce your taxable income and increase the money you take out of your business.
Definition of what success means to you, in all areas of life.
Identification of who you are meant to serve.
Discovery of your unique strengths and value you can offer the world.
Clarification of the work you thrive doing and should focus your time on.
Your personal purpose and identify ways to activate it.
Definition of your goals or desired experiences personally, financially, and professionally for the next 90 days, 12-18 months, and long-term future.
A roadmap of benchmarks, habits to be formed, and necessary resources and timelines to achieve those goals/experiences.
------------------
OWNER AGENDA
8:30 - 9:00am: Breakfast 
9:00 - 9:30am: Introductions
9:30 - 9:45am: D+A of Success Introduction
9:45 - 11:15pm: Why + Who
11:15-11:30pm: Break
11:30 - 1:00pm: What 
1:00 - 1:45pm: Lunch
1:30 - 3:00pm: How
3:00 - 3:20pm: Break
3:20 - 3:50pm: Values
3:50 - 4:20pm: State of Being
4:20 - 4:30pm: Break (Sticker Swap)
4:30 - 5:00pm: Wrap + Follow-ups
5:00 - 6:00pm: Happy Hour
------------------
Additional benefits include:
Expanding your network of dynamic women entrepreneurs and small business owners.
$100 discounted signup for The 100 Collective (new membership for service-based women small business owners launching in October 2022).
Workshop Price: $475
Workshop from 9am - 5pm. Happy Hour to follow.
Lunch will be provided.