Defining Impact: A Dialogue on Measurement in Microfinance & Impact Investi...
Description
Women Advancing Microfinance – New York (WAMNY) invites you to attend a panel discussion and networking event on Tuesday, October 17th! This exciting event will focus on the topic of Defining Impact: A Dialogue on Measurement in Microfinance & Impact Investing, and will feature a diverse panel of leaders in the impact measurement space across financial inclusion and financial services. We will explore impact measurement approaches, how they vary across contexts, lessons to be learned through cross-sector dialogues, and the importance of defining meaningful metrics.
Panelists:
Jennifer Wu, Director of Impact Investing, BlackRock
Polly Kelekis - Chief Operating Offer, The MicroDreams Foundation
Yrenilsa Lopez - Investment Officer, Women's World Banking Capital Partners
Leticia Emme - Director, Operations & Social Investor Working Group, Social Performance Task Force
Date/Time: Tuesday, October 17th, 6:15-8:30pm
Location: BlackRock - 55 East 52nd Street - Park Avenue Plaza - Room 7A
Agenda:
6:15pm – 6:30pm: Registration & Welcome
6:30pm – 8:00pm: Panel Introduction & Discussion
8:00pm – 8:30pm: Networking
Admission to this panel discussion is free for members and $20 for non-members. Not currently a WAMNY member? Sign up here. Your annual dues entitle you to attend most WAMNY events for free and $10 of your dues goes directly to WAMNY's Scholarship Fund supporting women working in financial inclusion around the world to access professional development training.
We look forward to seeing you there!
WAMNY Steering Committee
---
About Our Speakers: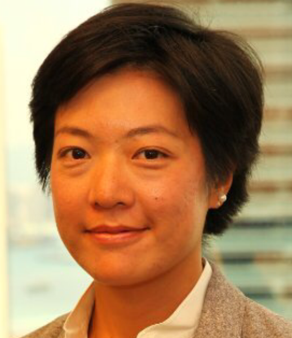 Jennifer Wu is Director, Impact Investing at BlackRock. Jennifer works across BlackRock's global sales, strategy and investment teams to drive the firm's strategic efforts in developing scalable, innovative investment solutions and research that address clients' financial objectives alongside their social or environmental objectives. Prior to joining BlackRock in July 2014, Jennifer worked for the Asian Development Bank (ADB) in the energy sector of the Central and West Asia Department and was responsible for infrastructure project finance and energy sector reform in the ADB member countries including Pakistan, Afghanistan, Kazakhstan, Uzbekistan, Armenia, Kyrgyz Republic and Azerbaijan. Jennifer started her career in various venture capital and private equity fund management companies focusing on equity investments in technology and renewable energy in Asia as a research analyst and subsequently a portfolio manager.
Jennifer earned a BSc degree in finance from the National Chengchi University in Taiwan, and an MSc degree in economics as a Chevening Scholar from the University of Edinburgh in the United Kingdom.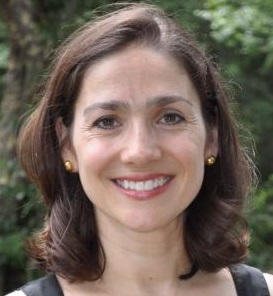 Polly Kelekis is Chief Operating Officer of The MicroDreams Foundation. Polly is charged with further developing and growing MicroDreams (with partnership to the South Pacific Business Development network) toward the ultimate goal of empowering poor micro entrepreneurs by providing them with meaningful economic opportunity so they can work their way permanently out of poverty. Polly brings more than 18 years of both corporate and non-profit experience to MicroDreams, including eight years in the microfinance industry. Prior to MicroDreams, Polly worked at FINCA International and consulted for the Financial Inclusion Practice Area (FIPA) of the United Nations Capital Development Fund (UNCDF).
Polly has an MBA from The Wharton School of Business, an MA in International Economics and International Relations from the School of Advanced International Studies (SAIS) of The Johns Hopkins University, and a BA from Yale University.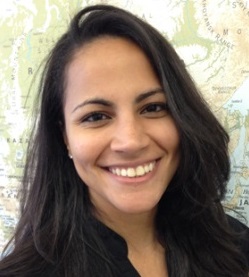 Yrenilsa Lopez is an Investment Officer with Women's World Banking Capital Partners, a private equity fund which invests in inclusive finance institutions with a focus on gender. She was previously with BlueOrchard Finance in Lima, Peru executing and managing a portfolio of private debt investments to financial institutions serving the bottom of the pyramid. Prior to this, Yrenilsa was the Relationship Manager for Latin America for Developing World Markets based in Stamford, Connecticut. Yrenilsa began her career with the SME Finance department of the Overseas Private Investment Corporation (OPIC). She has completed all three levels of the CFA Institute exam series. She speaks fluent Spanish and conversational Portuguese.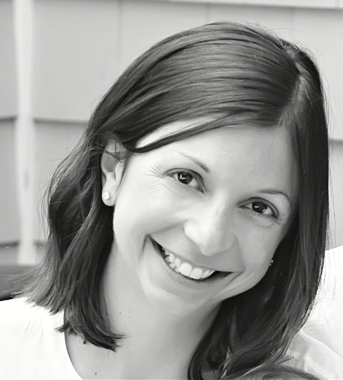 Leticia Emme is a Director at the Social Performance Task Force (SPTF), managing Operations and the SPTF Social Investor Working Group, a group of +300 investors from ~100 organizations that seek to achieve both social and financial returns. The group works together to advance responsible investment in financial inclusion. Leticia is also currently involved in an effort of the World Economic Forum to accelerate Impact Measurement and Management. As part of this effort, SPTF is working with several initiatives in impact investing to develop guidance to integrate all affected stakeholders as part of impact investments/interventions.
In addition, Ms. Emme advises female entrepreneurs on strategic and operational issues. She is in the Steering Committee of Uplift Studios. Previously, Ms. Emme worked as a strategy consultant at Apollo Consulting Group where her work focused on non-profit education initiatives and as management consultant at Mercer Oliver Wyman where she advised CEOs of Fortune 500 companies. Earlier in her career, Ms. Emme worked as a change management consultant at Accenture.
Leticia holds an M.B.A from the Kellogg School of Management at Northwestern University and a B.A from Universidad de San Andres (Argentina). Born and raised in Argentina, Ms. Emme is a native Spanish speaker. She is based in Darien, CT.