Defining Beauty - Ekklesia Project Gathering 2018

Thursday, July 12, 2018 at 12:00 PM

-

Saturday, July 14, 2018 at 12:00 PM (CDT)
Event Details
 Ekklesia Project Summer Gathering 
July 12-14, 2018 ˑ Techny Towers ˑ Northbrook, Illinois 
Defining Beauty 
"What, I ask, is more wonderful than the beauty of God?"  St. Basil 
"Live such beautiful lives among the pagans that, though they accuse you of doing wrong, they may see your beautiful deeds and glorify God on the day he visits us." (1 Peter 2:12)
See more at http://www.ekklesiaproject.org/the-gathering/2018-defining-beauty/
Basic Schedule
Thursday: Lunch, Opening Worship, Plenary 1, Pizza Dinner, Vespers, Sharing Art, Compline
Friday: Vigils and Lauds, Breakfast, Visio Divina, Plenary 2, Plenary 3, Lunch, Workshops, Vespers, Banquet and Foot-washing Service, Poetry Reading, Compline, Film Viewing and Discussion
Saturday: Vigils and Lauds, Breakfast, Checkout, Visio Divina, Plenary 4, Closing Worship, Closing Remarks

 
Worship 
Our Gathering Preacher, Miriam Perkins, will lean on Ignatian spirituality to explore the biblical themes of beauty as desolation, beauty as consolation, and beauty as apostolic courage. For each of these, respectively, Miriam will draw us into Luke 1-2, especially Simeon's words to Mary; the story of the woman who washes Jesus' feet with her tears in Luke 7; and Luke 24's account of the women at the tomb. 



David Butzu and Shannon Schaefer coordinate our worship. Shannon will write the liturgies and David will lead us as we sing a cappella in different musical styles. David has also written some of the music for this Gathering. In addition, we will observe these liturgies of the hours: compline (night prayer) on Thursday and Friday; vigils/lauds (morning prayer) on Friday and Saturday; and vespers (evening prayer) on Friday.

 
Brian Volck leads us in visio divina on Friday and Saturday mornings. He will alternate brief observations on aesthetic, historical, and theological aspects of each morning's image—related to Miriam's sermon—with periods of quiet reflection and contemplation.

 
Plenary Sessions
Plenary 1: Natalie Carnes will explore a tension in Christian Scripture and tradition between a God identified in beauty and a God identified in suffering—a tension that finds a secular analog in modernity's simultaneous valorization of beauty and critique of it as bourgeois and elitist. Christianity's commitment to a "God who goes out" undoes this tension and leads us into a more robust vision of beauty. 


Plenary 2: According to Scott Cairns, our personal or cultural definitions of beauty are famously fickle, inextricably tied to our experience, which is at the very least wildly variable. That said, our definitions of beauty are not nearly so important as our response to whatever it is that we behold as beautiful. Scott's plenary will attend to beauty's effects—its effects on us, the affected beholders. 


Plenary 3: Lanecia Rouse Tinsley and Cleve V. Tinsley IV will explore race, aesthetic traditions, and the moral imagination, combining theoretical, visual, and aural expression in their joint presentation. They will draw on their experiences as a multidisciplinary artist specializing in abstract expressionism (Lanecia) and an ordained Baptist minister, scholar of religion and African American culture, and community organizer (Cleve).

 



Plenary 4: Sherrie Lowly and Tim Lowly offer reflections from a life shared with their daughter who is profoundly other. They invite us to think about beauty in relation to creativity, community, collaboration, church, and a culture of adoration. Beginning with thoughts on the art of three Georges, Tim contextualizes the development of his work as an artist; Sherrie reflects on the influences of the Catholic Worker and Korean Minjung movements. 

Workshops
"Rethinking the Christian Moral Life in Light of the Harlem Renaissance" with Reggie Williams. This workshop will examine ways that morality has been scripted to fit an understanding of beauty put in place during the Enlightenment and how the Harlem Renaissance challenged that.

 




"The Young and the Beautiful" with Janice and Jameson Love. How might connecting an appreciation for beauty to the Divine call forth discipleship in youth? What do youth of different ages and cultures consider beautiful (full of beauty)? Join Jameson and Janice as we explore these questions together.

 
"Dark Beauty: Finding God in Harsh and Dreadful Things" with Brian Volck. Well-crafted renderings of the crucifixion can be beautiful, and well-chosen words may capture splintered reflections of God's light in the most broken of settings. We will take a close look at some examples of dark beauty in visual art, poetry, fiction, and music that engage profound theological questions.

 




"'There Are No Unsacred Places': Icons, Liturgy, and Learning to See the Sacredness of Creation" with Ragan Sutterfield.  This workshop will engage with reflections on how we might draw from the established practices of prayer and worship in our traditions in order to see the beauty of the sacred all around us. Ragan will facilitate a conversation about how we might learn to recognize the sacred in the world and resist its desecration.

 




"Beauty, Body, and American Culture" with ​Shannon Schaeffer. In the broader American culture, beauty language about the human body has been commodified toward capitalistic ends. In this workshop, we'll explore what it means to be a Christian cruciform body in a context shaped by the Capitalist project, and how our body politics as the church might offer a new way of seeing and being bodies.

 
"Displacing Beauty: Flannery O'Connor and the Gift of Excess" with Daniel Train. This workshop will explore O'Connor's use and critique of beauty.  To do this we will ground our conversation on two O'Connor short stories: "Partridge Festival" and the "Displaced Person." (Persons planning to attend this workshop are encouraged to read the stories ahead of time).

 
"Reflected Light: Theology in Photography" with Lee Kuiper.  Photography teaches us how to have a discerning eye, how to notice moments of beauty, how to see things differently and how to tell a story. Join us as we explore the connection between our true source of light and our reflected beauty as humans. With the help of photographs and stories we will engage in conversation about the many connections and analogies between light, photography, our lives, our faith, and our creator.

 



Film
We will screen the 2017 Oscar-winning documentary, Heaven is a Traffic Jam on the 405. The 40-minute film follows Los Angeles artist Mindy Alper who, over a lifetime of devastating anxiety and depression, has produced a body of work that expresses her inner life with powerful psychological insight and great tenderness. Erin Dufault-Hunter will lead a discussion following the film. 
Beautiful Things
All attendees of the Gathering are invited to bring something beautiful to share—a painting, for example, or photographs, sculpture, woodwork, pottery, textiles, ceramics, knitting/crochet, jewelry. Or maybe a beautiful story, poem, dance, song, or other musical offering. When registering, participants interested in offering something beautiful will be asked to answer some questions to help us properly prepare for the sharing of beautiful things. 
Special Needs 
T

he Ekklesia Project is committed to offering aid to persons with financial needs. If this pertains to you, please contact the gathering facilitator, Jaimee Ryan, at

epfacilitator@gmail.com. We also encourage those with greater financial resources to donate additional funds to help make this possible.
The Ekklesia Project is committed 

to

making the Gathering more hospitable to children. Four children's formation sessions will be offered concurrent with the adult plenaries. Activities will offer materials for children to engage theologically with the concept of beauty. View session descriptions here:

https://tinyurl.com/y9xe77ux



The Ekklesia Project is able to accommodate certain dietary and handicap accessibility needs. You will be given the opportunity to communicate these needs while completing the registration form

.
A few pictures from previous gatherings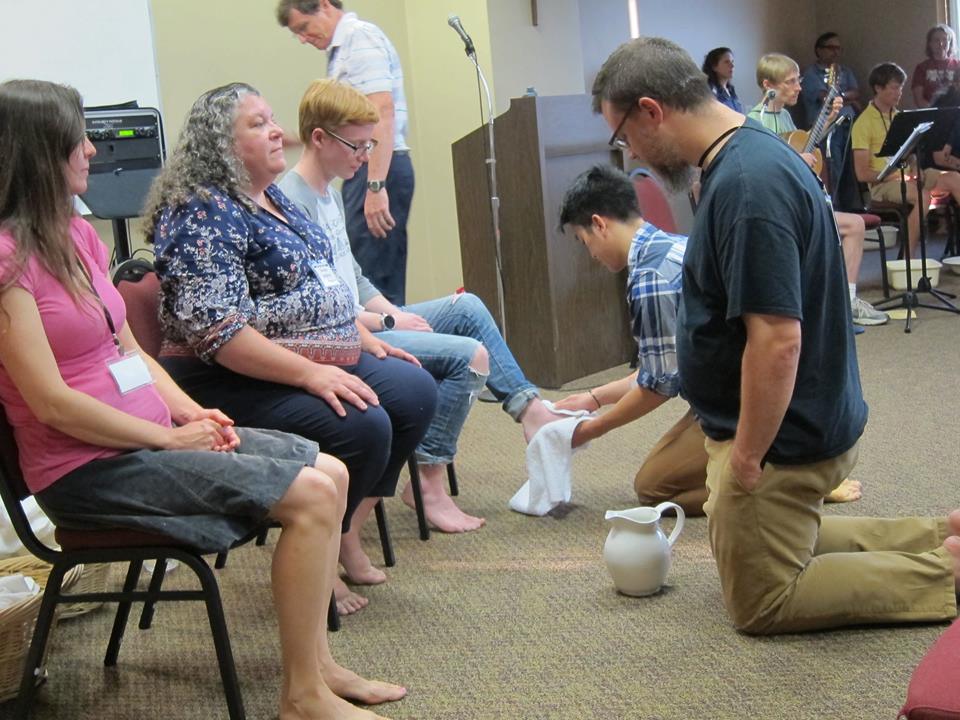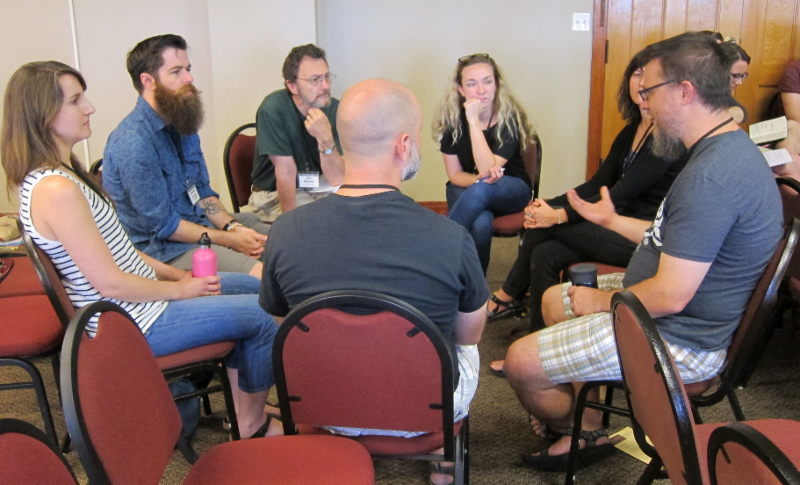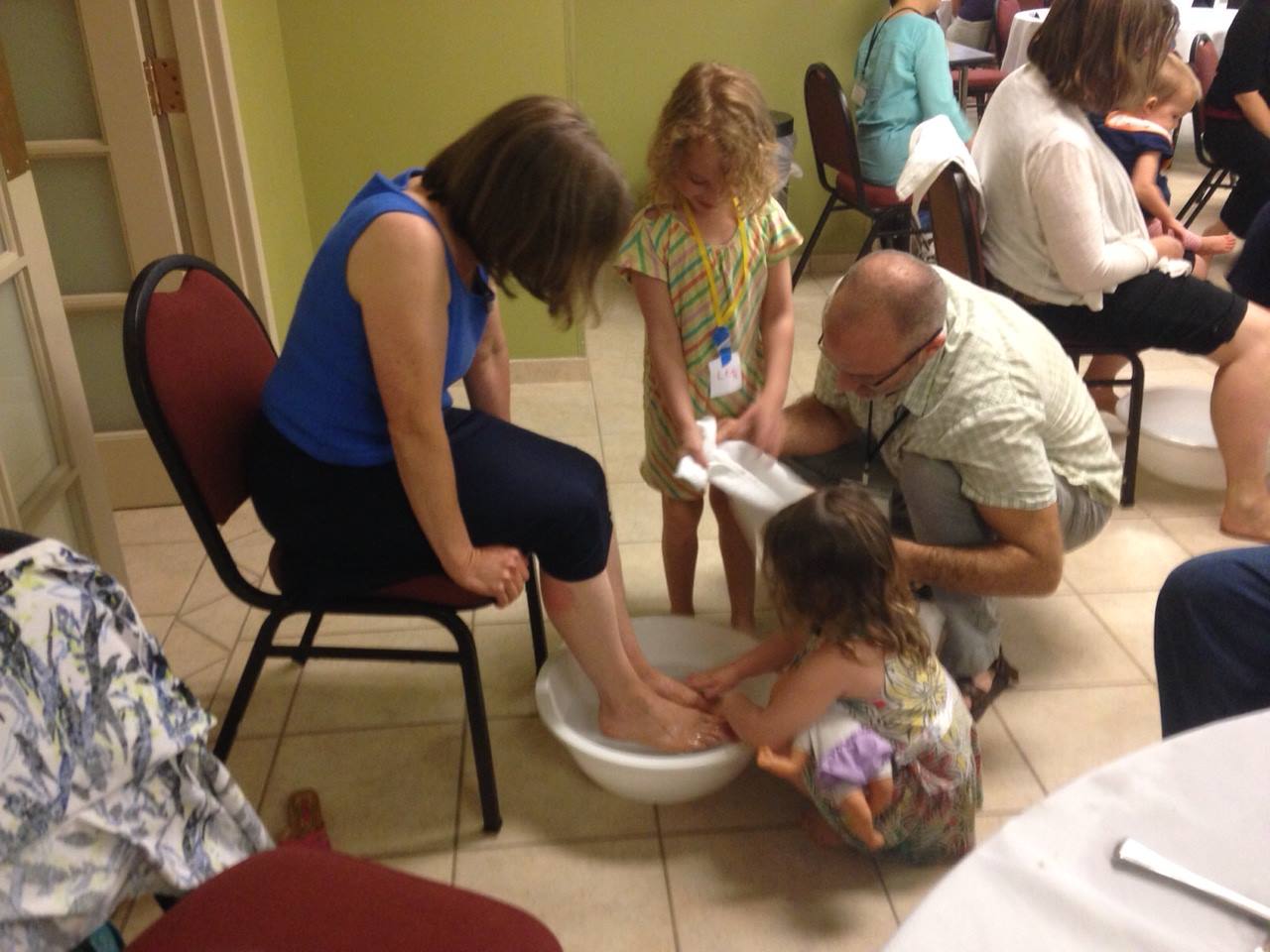 Attendee List
Sort by:

Date

|

First Name

|

Last Name
When & Where

Techny Towers Conference and Retreat Center
2001 Waukegan Road
Techny, IL 60062


Thursday, July 12, 2018 at 12:00 PM

-

Saturday, July 14, 2018 at 12:00 PM (CDT)
Add to my calendar
Organizer
The Ekklesia Project is a network of Christians who are discovering a uniting and empowering friendship rooted in our common love of God and the Church. We share four core convictions; do various things to strengthen the church and encourage one another; and continually seek out new friendships.