Description
Defining and Tracking Your KPIs
It's commonly agreed that KPIs, which stands for Key Performance Indicators, are powerful tools to assist in your business growth. A good KPI should act as a compass, helping you and your team understand whether you're taking the right path toward your strategic goals. Meaning, that if things aren't going well you can quickly change course.
Similarly, by tracking effective KPIs, you can easily spot opportunities and jump start your trajectory on the right path toward hitting those business goals. However, it's important to first define what are and are not effective KPIs and which measures are simply metrics.
5 characteristics of effective KPIs
Well defined and accurately measured
Easy to comprehend and easy to measure
Communicated throughout the organization
Reported on the appropriate timeline
Assigned to the relevant manager or department
If a metric does not directly influence your achievement of business goals, then it is not a KPI, it is simply a metric. An effective KPI is one that prompts decisions, not additional questions.
BUSINESS OWNERS and EXECUTIVES, JOIN US for an open-forum breakfast discussion
moderated by Business Coach
Brian Rinke | Success Energetics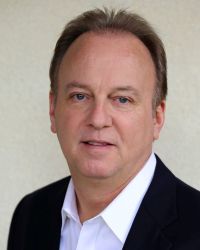 and hear from local owners about what they track...and why
Matt Lachowitzer | Matt's Automotive Service Centers
Russell Schell | RJ Energy Solutions, LLC
Sarah & Vince Wuebker | HotSpring Spas & Pool Tables2