Defining America: Place, Identity, Idea

Friday, May 18, 2012 at 8:00 AM

-

Saturday, May 19, 2012 at 5:00 PM (PDT)
Event Details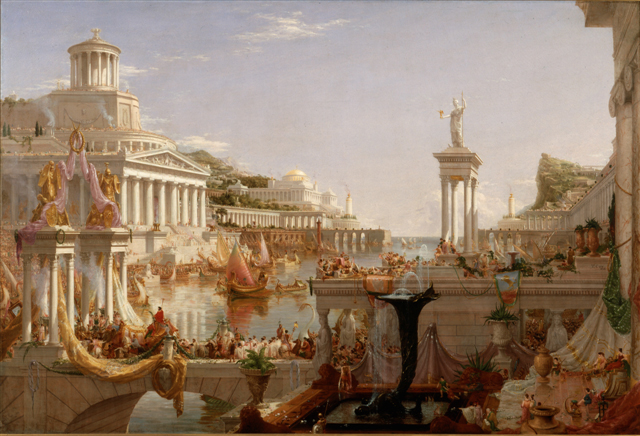 IAC's 17th Annual American Art Conference will celebrate three centuries of evolution in American ideals and our sense of place and self as manifest in the nation's art. What is conceived to be American art has evolved continuously over the past 300 years. To take but one example, the English-dominated work in the colonies of the 18th century would give way in the early 19th to art representing and celebrating the ideals of the New Republic. At the same time, where that art was produced would shift, as Boston ceded primacy of place to New York and Philadelphia. Over the ensuing two centuries, individuals, regions, artistic movements, and schools would, in ways philosophically, explore varying aspects of the American Experience. And in the later part of the 19th century, the conversation that was American art would grow even more inclusive, as groups that had historically been marginalized added their voices.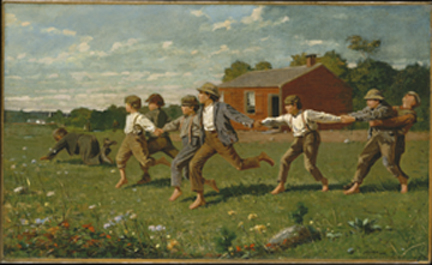 Among those who have agreed to participate to date are: H. Barbara Weinberg, The Metropolitan Museum of Art; Kathleen Foster, Philadelphia Museum of Art; Sarah Anschutz Hunt, director, The American Museum of Western Art, The Anschutz Collection, Vice-Chairman, Board of Trustees, Clyfford Still, & trustee, Denver Art Museum; Lee Glazer, The Freer Gallery of Art; Stacy Hollander, American Folk Art Museum; David Anfam, authority on Abstract Expressionism; William C. Agee, Hunter College, City University of New York; Margi Conrads, Nelson-Atkins Museum; Robert Farris Thompson, Col. John Trumbull Professor, History of Art at Yale; Kimberly Orcutt, The New-York Historical Society; Paul Staiti, Mount Holyoke; Nancy Rivard Shaw, curator emerita, Detroit Institute of Arts; James W. Tottis, Museum of the City of New York; and Karen Lemmey, The Metropolitan Museum of Art; The conference will also feature a panel of contemporary artists whose work draws from and is intimately connected to the American landscape tradition: Stephen Hannock, April Gornick, Kim Keever, and Valerie Hegarty.
                                                                                               
Reception at Connor Rosenkranz and Marlborough complement the formal sessions.
We gratefully acknowledge the generous support of the Henry Luce Foundation.
Leadership funding has been provided by The Louis and Lena Minkoff Foundation. We also express our gratitude to The Dangremond Family Foundation for its support of student attendance. Funding at the Partner Level has been provided Jonathan Boos. We gratefully acknowledge funding received from Avery Galleries, ColisArt, Keno Auctions, John Driscoll / Babcock Galleries and anonymous donors, as well as support received from Conner  Rosenkranz, LLC, Sotheby's, and Shannon's (as of 2/14/2012).
When & Where

CUNY Graduate Center
365 5th avenue
New York, NY


Friday, May 18, 2012 at 8:00 AM

-

Saturday, May 19, 2012 at 5:00 PM (PDT)
Add to my calendar
Organizer
Initiatives in Arts and Culture (IAC) is an organization committed to educating diverse audiences in the fine, decorative, and visual arts. IAC's primary activities are conferences, publications, and exhibitions. These take an interdisciplinary approach, considering issues related to fabrication, connoisseurship, cultural patrimony, cultural preservation, and the future of culture. Particular areas of emphasis include American painting, the history of frames, the Arts and Crafts movement, the influence of Asian cultures on American fine and decorative art, and the history and future of fashion and materials. IAC's projects have been supported by a wide array of individual, corporate and foundation funders.
Defining America: Place, Identity, Idea