Description


Define Your Brand Workshop
Getting clear about brand foundation is important for every business owner – when you know who you are, what you sell and what you stand for, it becomes easy to explain what your business is, what it does and what is the value of what you offer. It also allows you to understand what image and visual presence you'll need to create for yourself and your business so that you connect with your audience on a deep emotional level.
THE CONTENT
In her "Define Your Brand" Workshop Lidia, the Brand Expert at Visuable will explain the system behind the brand development process, help you pin-point things like your audience, product-market fit, essence, mission, values, strengths and personality of your brand whilst also helping you define the visual aesthetics that your ideal audience is likely to connect with.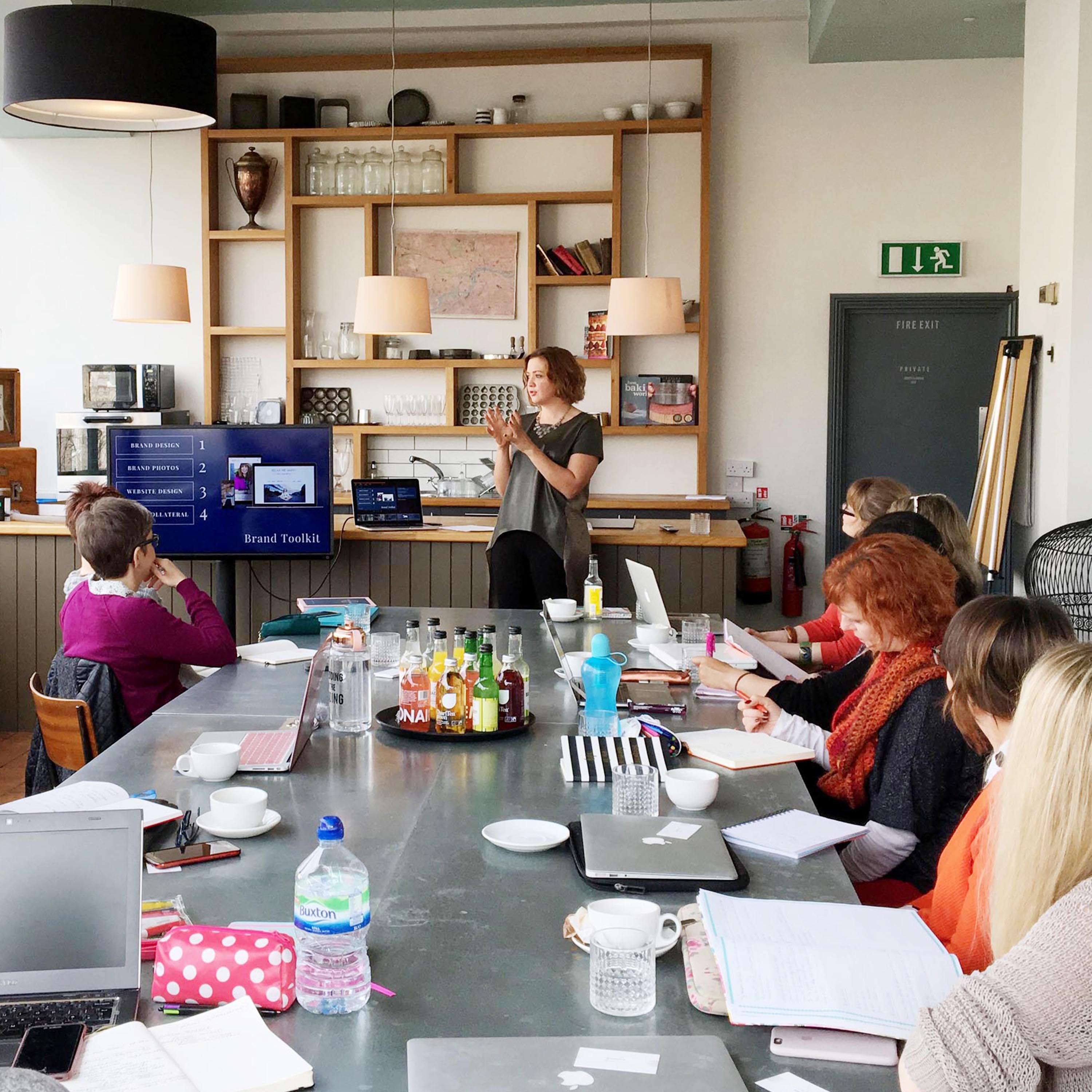 "My experience working with Lidia has been absolutely outstanding! From the first discussion through to training, advice, implementation, strategy and more Lidia has been there every step of the way. I've been completely blown away by her enormous talent, passion, enthusiasm, commitment and wholehearted genuine love of what she does".
- Sarah Cook, Founder of Come Network With Me
3 PARTS WORKSHOP
STRATEGY // CLARITY // CREATIVITY
A mixture of learning, a-ha moments and creativity this workshop will leave you inspired and wanting to raise your game in life and in business!
The Strategy Part will build up your understanding of how to create a brand your audience loves to buy from! We'll discuss how to identify your ideal audience and what they want to buy from you, how to create an intriguing brand identity and customer experience and where branding fits into and impacts this process.
The Clarity Part will apply the theory into your own business through a series of thought provoking questions to help you clarify your audience, you offer and your identity and how to position your brand for business success.
The Creativity Part will help you dream big and step-up the creative vision you have for your brand and explore what's visually possible for your business. You'll get to go pin-crazy on Pinterest and create a visual summary of your unique vision through the juxtaposition of photos, colours, typography, patterns, interiors, outfits and designs that reflect who you aspire to become and help your brand vision come to life!
Visuable Team will be available and at your disposal and will help you learn to create simple graphics, a consistent social media style and explain where you can source free quality visuals for your business.
Overall, the workshop will increase your strategic business knowledge, clarify your brand identity and motivate you to step-up your vision of success.
"Visuable break the process down into well-defined stages, with clear focus and guidance at each stage to elicit the essence of your message and branding. Lidia does exactly what she says she does – she is expert at visualising and bringing to life the essence of a personal brand."
- Claire Black, Founder of Claire Black Divorce Coaching
90min Branding Master Class
90min Group Brand Clarity Session
90min Creative Mood Boarding Session
// THE PERKS
Brand Clarity Workbook to fill out throughout the day
Brand Toolkit Guide to take home
Lunch and refreshments throughout the day
Celebratory drinks at the end of the event
Voucher towards Visuable services
30min follow-up brand mentoring session with Lidia

"I attended this amazing 'Define Your Brand' workshop back in January. It taught me so much on how to create my brand, position it and showcase it effectively. So many things come into play when we start defining our brand. Even how we dress, talk and our values. The knowledge I gained from it was invaluable. I am slowly implementing things that I have learnt. I would highly recommend anyone whether newly starting up or needing more structure to their brand to invest in this workshop".