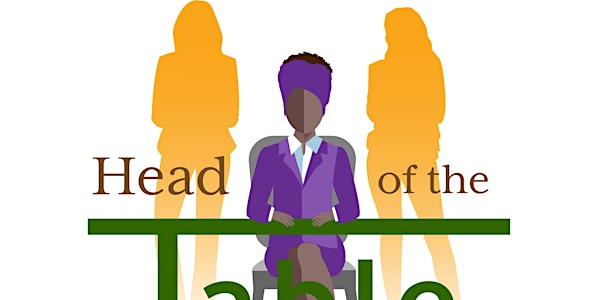 Define Your Avatar - What is a Successful Woman Entrepreneur
Learn about the Different Women Organizations that Cater to Women Entrepreneurs
When and where
Location
MalamaDoe - A Coworking Community for Women 4465 North Oakland Avenue Suite #201 Shorewood, WI 53211
About this event
Come celebrate self aware Milwaukee business leaders who run women's entrepreneurship organizations with a focus on building up their community.
Women of color represent 39% of the total women in the population 
in the United States and account for 89% of the net new women-owned businesses per day over the past year. While the number of women-owned businesses grew 58% from 2007 to 2018, firms owned by women of color grew at nearly three times that rate (163%). Numbers for Latinas and African Americans grew even faster: 172% and 164% respectively. Data taken from 2019 American Express State of Women-Owned Businesses Report.
Join us for a discussion on how we can continue to ensure women entrepreneurs - including necessity, flexiblity, opportunity, and side entrepreneurs - are represented at the table. Panel to Include
-Kate Bartlett from The Vibe at thevibemke.org and from the Riverworks BID at riverworksmke.org. Kate is the Business Development Specialist for Riverworks. She is trained in architecture, urban design and graphic design, and uses her creative skills across her work in the Riverworks BID. She is currently spearheading numerous projects including the development and extension of the Beerline Trail, the 53212 Marketplace which will be a food hall with a shared commercial kitchen, and multiple MKE Complete Street projects to improve and beautify Capitol Dr, Fratney St, Richards St and Keefe Ave.
-Cheryl Muskus from WBON/WWE at wbonwwe.org. Cheryl is the president of Muskus Management Corporation and part of the Strategic Team at WBON (Women Business Owners Network). She developed her firm in 1990 to dovetail her consulting experience in a wide variety of industries with her financial background in cost accounting. Her profile also includes owning a landscape design/build firm (25 years). She was recognized as the 2000 Small Business Accountant Advocate of the Year by the Small Business Administration.
-Pang Vang from Style & Grace at stylistpang.com. Pang is the Emerging Business Leader from the Hmong Chamber of Commerce and was featured as a Small Business Success Story at last month's Marketplace WI. Pang opened Style & Grace Salon in September of 2013 and later on expanded to Crystal Eyes Lash & Brow Studio and Academy in December 2018, opening doors for lash and brow artists in addition to a cosmetology apprenticeship program. Pang's mission is, through continued education from all over the world, to share her experience and progress to her community while refining her skills and gifts. She obtained her cosmetology license in 2007, and later in 2014 became a certified Lash & PMU Artist. In 2017, she founded Project Hope to mentor aspiring youth who need guidance. Pang is also certified Usui Reiki Master of the International Center of Reiki, a form of energy healing in which she offers healing session through her Hara Hara Healing services.
https://www.youtube.com/watch?v=DupGXsg7UNo
-Shalina Ali from TrueSkool.org. Shalina, born and raised in Milwaukee, is a Mother, Artist and Entrepreneur. Co-Executive Director of TRUE Skool, Inc. , Shalina co-created the Circulate Creative Entrepreneur Market and developed the "Art of Coping" and "TRUE Knowledge" curriculums. She was awarded Creative Alliance's "Creative Problem Solving Excellence" award for The Art of Coping's proactive address to suicide and depression and most recently the 2019 recipient of the "Non Traditional" Jacken's award for her work outside of the society approved or bureaucratic norms. Shalina is a member of Central City Circle of Change, an emotional and social wellness consulting group, is a poet and photographer. Shalina specializes in program and staff development, curriculum building and has worked with organizations such as the YMCA, Latino Community Center, Violence Free Zone, First Time Juvenile Offenders Program and the Medical College of WI.
-Dasha Kelly from The Retreat at theretreatmke.com and dashakelly.com. Dasha is a writer, performance artist and creative change agent, applying the creative process to facilitate dialogues around human and social wellness. She is the author of three poetry collections, four spoken word albums; and two novels. She has taught at colleges, writing conferences, campuses and K-12 classrooms. An Arts Envoy for the U.S. Embassy, Dasha has taught poetry and facilitated community building initiatives in Botswana, Mauritius and Beirut. For almost two decades, her nonprofit, Still Waters Collective, has created platforms for thousands of voices to be honored and heard. Dasha is the newest Milwaukee Poet Laureate and co-owner of a new training and event space called, The Retreat.
https://www.tmj4.com/shows/the-morning-blend/milwaukee-public-librarys-next-poet-laureate
-Katie Avila Loughmiller from Luna: Latinas Unidas en las Artes at lunamke.com and www.katieloughmiller.com. Katie is the co-founder of LUNA (Latinas Unidas eN las Artes), a Latina artist collective based in Milwaukee, WI. LUNA's media credits include: Milwaukee Journal Sentinel, Milwaukee Neighborhood News Service, El Conquistador, Radio Milwaukee, CBS48, Fox6 and Telemundo Wisconsin. Most recently, LUNA was selected to participate in Pop-Up MKE, a small-business incubation program led by the City and LISC Milwaukee. Avila Loughmiller is also a founding member of the performing arts collective Heard Space and co-host of the Riverwest Radio comedy show, We Heard We're Funny. Avila Loughmiller received her B.A. from the Gallatin School of Individualized Study at NYU and completed her MFA in the Public Practice program at Otis College of Art & Design. She currently teaches in the theater department at UWM and serves as the Arts Project Coordinator for the Milwaukee Public Library Mitchell Street Branch.
-Sheila Long, Founder of MalamaDoe- A Coworking Community for Women at malamadoe.com and the Head of the Table Podcast @headofthetables. Sheila​ ​has​ ​been​ ​working ​on​ ​rolling​ ​out​ ​MalamaDoe​ ​since​ ​2015​ ​by​ ​building and​ ​connecting​ ​a​ ​neighborhood-based​ ​community​ ​of​ ​businesswomen.​ ​​ She​ ​worked​ ​for​ ​over​ ​eleven​ ​years​ ​at​ ​Motorola​ ​in​ ​​ ​high​ ​tech sales,​ ​quality,​ ​and​ ​service​ ​management. She sits on the board of the University of Chicago Booth Women's Network for the Business School and is currently charged with a global rollout of a leadership initiative entitled Choosing Leadership at choosingleadershipbook.com.
We will have a conversation on how each help women build their businesses and flourish while growing personally and professionally.
We look forward to listening to women's voices from all demographics at this event.
Children welcome.
#startupwi
Event is sponsored by The Bay @thebayrestaurant.net.