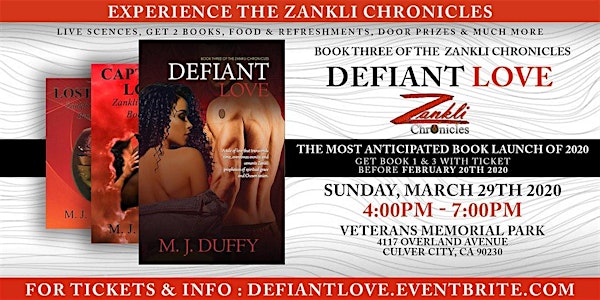 Defiant Love - Book Release Experience!
When and where
Location
Culver City Veterans Memorial Complex 4117 Overland Avenue Los Angeles, California 90230
Description
DEFIANT LOVE continues the sensual, epic fantasy of a race of beings whose super-human gifts and soul connections transcend time and spaces.
About this Event
ABOUT DEFIANT LOVE
Brad and Shannon are Zankli Chosen, predestined mates, and combined they are the most powerful of their kind. Yet there is an ancient force, and a malevolent obstacle to their union that forms a menagerie of hatred threatening their love as well as the survival of mankind. Known as the Anomaly, this evil force is relentless in its quest to destroy both species.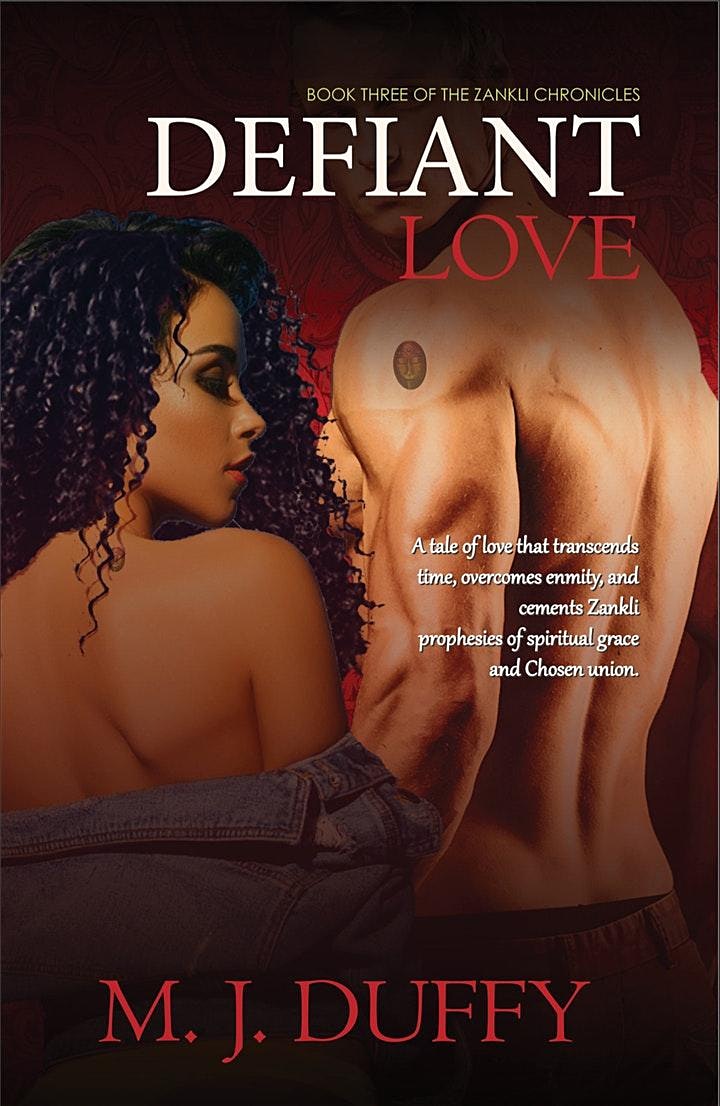 General Information
Date : Sunday, March 29th 2020
Location : Veterans Memorial Park - 4117 Overland Ave.
Culver City, CA 90230
Time Frame
4:00PM - 7:00PM
Tickets
$75 Tickets (Online Only)
All tickets purchased online are good for entry all night! Make sure you have your ticket downloaded or printed out!
There will be General Admission Available at the door as well!!
The Launch Package (Included w/ Ticket)
An autographed copy of Defiant Love - Book Three
Wine tastings featuring Zankli Wines
Battle of the chefs - enjoy the cuisine of six amazing chefs featuring food from West Africa, Caribbean and American Soul Food
Storytelling and Entertainment in West African, Caribbean, and Urban American Theme Rooms featuring authentic foods from the African Diaspora.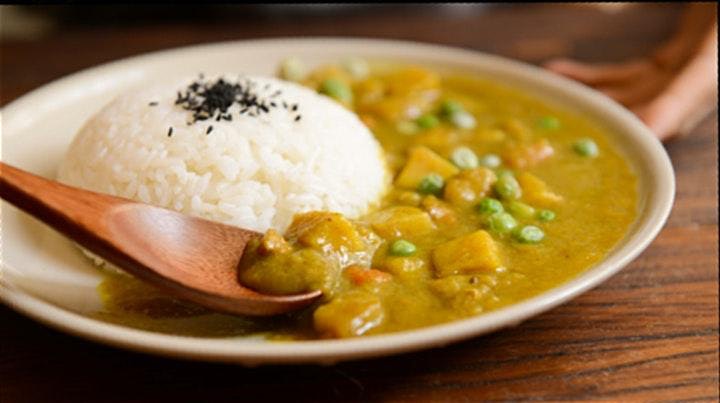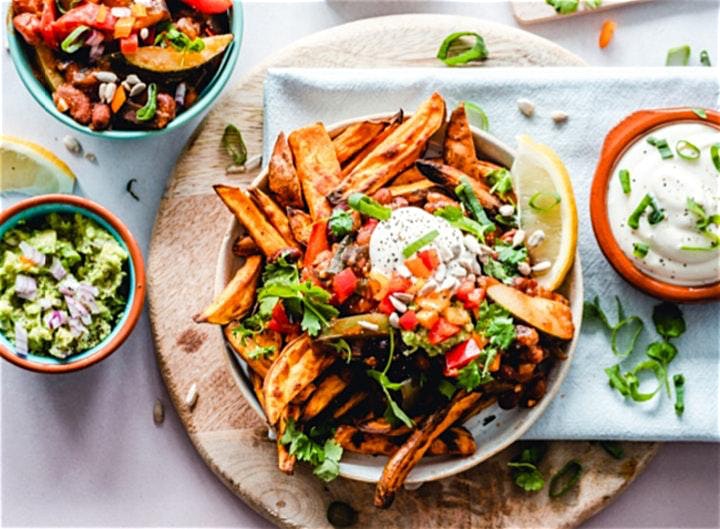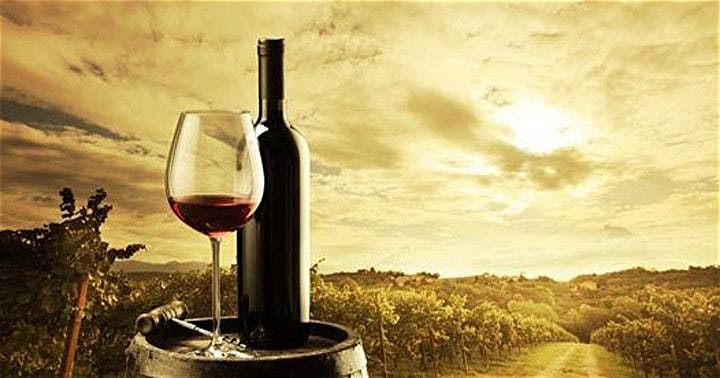 MEET MJ DUFFY
M. J. Duffy is a gifted author of paranormal romance. She lives in Los Angeles surrounded by incredibly supportive family and friends. After graduating from UCLA, she began working in marketing and spent many years as a career and personal growth coach and educator. Writing has always been her passion, and her most treasured moments are spent spinning tales of love, sexual fulfillment, and self-actualization for her readers.