Description
DEFENSIVE PISTOL TRAINING
Triangle Self Defense Training is now offering their signature Defensive Pistol Course in the Research Triangle Region of North Carolina. Register for this Defensive Pistol Course to learn concepts and principles that will help you prevent, manage and survive a critical self defense incident requiring the use of your defensive handgun.
Learn how to properly handle, deploy and defend yourself with a handgun.
Learn functional drills and techniques to enhance your skills and survivability.
Learn practical firearm training for home defense and vehicle operations.
The Triangle Self-Defense Training defensive pistol course will teach you professional level safety training, confidence and efficiency with your weapon, while learning reality-based defensive pistol skills to resist and survive unprovoked violent crime.
---
COURSE REQUIREMENTS: WEAPON, AMMO, GEAR

(1) Serviceable Duty Grade Handgun
-Semi-Auto Pistol, 9MM or Higher Caliber (No Revolvers)
(2) Minimum Of 3 Pistol Magazines
-Minimum Of 2 Magazine Carriers or Pouches
(3) Concealment Holster or EDC Holster
- **Blackhawk Serpa Holsters NOT ALLOWED**
- Train With Your Everdy Day Carry Holster
(4) 400-600 Rounds Of Reliable Ammunition
- Minimum 500-600 rounds
(5) Personal Protection Equipment
- Eye & Ear Protection, Band-Aids, Athletic Tape
(6) Normal Range Bag
- Weapon Maintenance & Cleaning Supplies
(7) Suitable Range Clothing
- Based On Weather Forecast & Season


TESTIMONIALS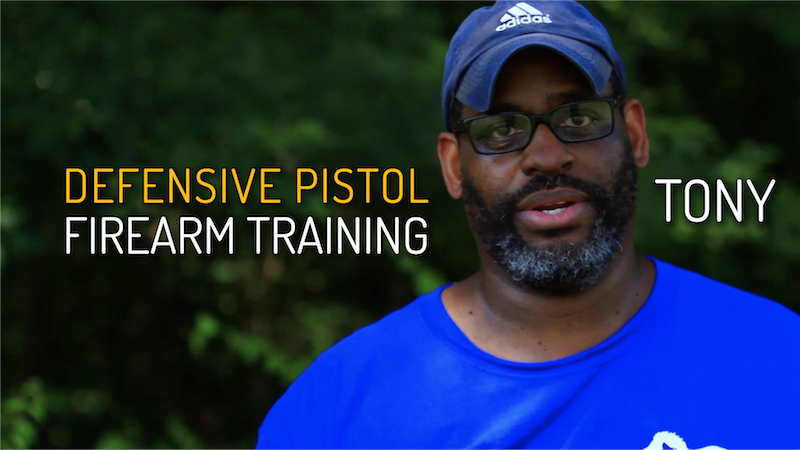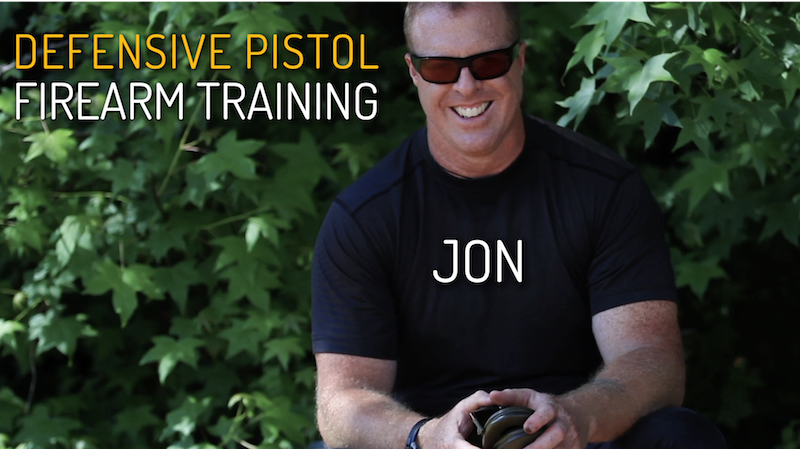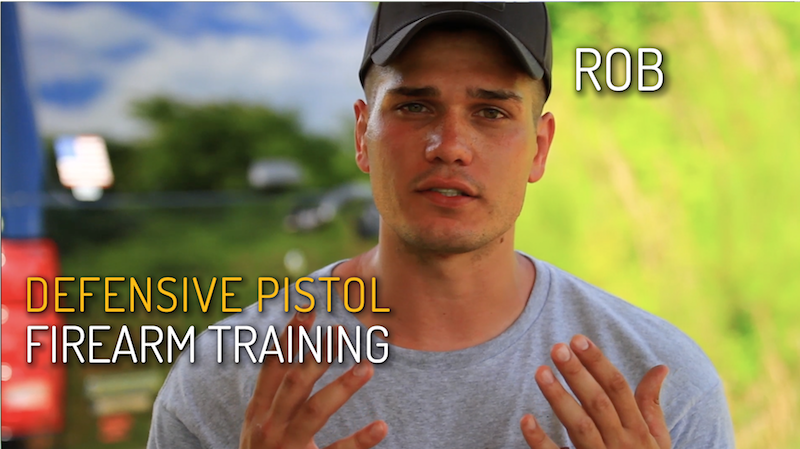 ---
FAQS
ARE THERE AGE OR EXPERIENCE REQUIREMENTS?

We accept students at least 18 years old. Exceptions can be made for younger shooters with heavy experience and parental waiver consent.

HOW CAN I CONTACT THE EVENT ORGANIZER?

Info@TriangleSelf-Defense.com You may also contact the instructor directly by hitting the contact button at the bottom of the page.

DO I NEED TO BRING THE EVENTBRITE TICKET WITH ME?

Yes, please bring your ticket to the event so we can verify that you have paid for the course.

WHAT IS THE REFUND POLICY?

We must receive a formal cancellation request no less than 7 days prior to the event for a refund. For any special circumstances, please contact Info@TriangleSelf-Defense.com

DO YOU OFFER A MILITARY DISCOUNT?

Absolutely! All military, retired, veteran, active or reserve will receive a 15% discount. Email our training director at Admin@TacticalSurvivalTraining.com with proof of service and we will email you the code to enter at checkout. DD214, Military ID card, VA Hospital card or other proof of military service required.

We also offer a discount to Law Enforcement and Emergency Responders. Please email proof of service and we will get you hooked up with a discount to use at the checkout.