Description
Location: Hastings-on-Hudson Parks & Recreation Department - 44 Main St, Hastings-on-Hudson, New York 10706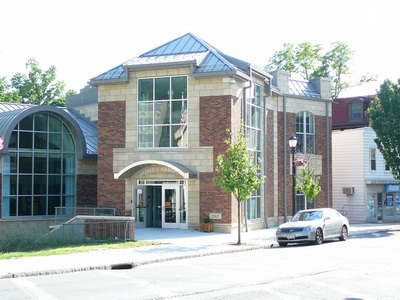 5:00pm to 10:00pm
$75.00 – Please note there is a $25.00 Deposit to reserve your spot, $50.00 balance due on the day of the class, CASH ONLY.
Are you a new shooter? New to carrying a firearm on you? Planning to begin carrying a firearm in your daily life? Worried about carrying a firearm? Are you an experienced concealed carry permit holder looking for some new information and techniques? This class will have something for everyone to learn or improve on.
OnSight Firearms Training will be hosting a "Back To Basics" seminar. This seminar will focus on many integral aspects of defensive pistol fighting in a "dry-fire" setting, using dummy rounds or dry fire for many drills. We will also focus on "low-light technques".
While this will be a "dry fire" class, its importance is not be overlooked.
This course will cover key aspects in ensuring a smooth, clean and quick holster draw as well as several drills and techniques designed to focus the shooter on specific movements and techniques imperative to carrying and using a handgun. While much focus is placed on "live fire" drills and techniques, quite often the fundamentals of using a handgun for self defense and many of the mechanical and technical details are too often neglected.
This is an opportunity to focus on the lead up and after effects of a shot, as the stress and pressure of shot placement and live fire is removed. This is a light, fun class that will provide the beginner and intermediate shooter, as well as the advanced with plenty to challenge themselves.
THIS IS A "DRY FIRE" COURSE - NO LIVE AMMUNITION IS NEEDED NOR WILL BE ALLOWED IN THE CLASS.
PREREQUISETS:
YOU DO NOT NEED A PISTOL PERMIT TO ATTEND THIS CLASS. We will have several "Blue Guns" and "non guns" for those who do not have their pistol permit.
All students must understand and be able to successfully maintain all shooting safety fundamentals. Experience with working to and from a holster, engaging multiple targets, and various shooting positions a plus but not mandatory.
Course Breakdown:
Firearms safety
Shooting fundamentals
Holster draw and presentation (two handed)
Holster draw and presentation (one handed – strong and support)
Ready positions
Strong and support hand transitions
Malfunctions drills
Reload drills
Verbal communication
Scanning and observation/situational awareness
Close quarter holster draw
Close quarter self defense
Retention and disarm techniques
Hand to hand drills
Alternate shooting positions
Seated positions
Stance work
Tactical movement
Cover vs. concealment
Low light flashlight positions
Low light drills
Equipment list – all attendees should bring:
Semi automatic pistol or revolver (We will have several "Blue Guns" and "non guns" for those who do not have their pistol permit.)

Quality belt mounted holster – (no Blackhawk "SERPA", Uncle Mike's, Fobus, or floppy loose nylon holsters)
Minimum of three magazines (for those with their pistol permit)

Belt mounted magazine pouches or carriers (we will have several on hand to loan)

10 dummy rounds (we will have 45ACP, 9mm and 38 Special available to loan)
Shatterproof eye protection
Everyday Carry pocket knife
Hand held small flashlight (Surefire, Streamlight, etc.)
Notebook or pad with pen for taking notes.
For more information or questions please contact info@onsightfirearmstraining.com
Private and group shooting lessons available - Rifle - Pistol - Shotgun

Women's classes available.
New York (resident) pistol permit classes, Utah, Connecticut, Maine, New Hampshire, Florida, Virginia, Arizona, Massachusetts non-resident carry permit classes available.

For more info:
info@onsightfirearmstraining.com
www.onsightfirearmstraining.com

BLACKPOINT TACTICAL HOLSTERS
http://www.blackpointtactical.com/
OnSight Firearms Training has partnered with BlackPoint Tactical to give our customers
a great deal on the best kydex holsters on the market!
BlackPoint Tactical manufactures a full line of KYDEX products built around the ideas of comfort and concealment. BlackPoint Tactical produce hand crafted products which are entirely Made in the USA. They strive to produce a top quality product exceeded only by the level of customer service provided. Please visit their website and if purchasing, please use coupon code: OFTUSA for a nice discount!