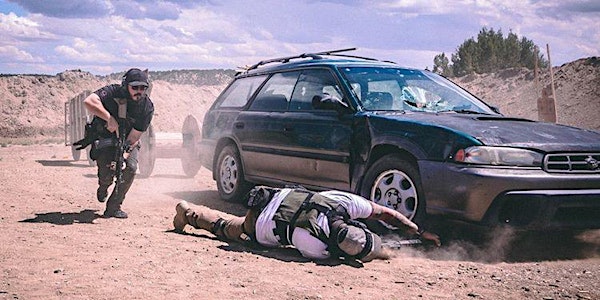 Defensive Handgun
Attend to learn the basics of Defensive handgun shooting.
When and where
Location
Pawnee National Grassland 651 Frontage Road Fort Collins, CO 80524
Refund Policy
Contact the organizer to request a refund.
Eventbrite's fee is nonrefundable.
About this event
While shooting guns is an enjoyable time, a big portion of their intended use is for self defense. The average American is going to start with a handgun for self defense. Some choose to open carry a firearm, and some choose to conceal carry. While they both have their pros and cons, both styles require a specific training routine to become effective. We believe anyone who is interested in carrying a gun for self defense needs to take a Defensive handgun course. The environment for self defense does not lend itself to the victim, so knowing what to do and how to respond will make the difference in surviving that incident.
We believe that Defensive Handgun is the first course that any beginner should take. This course heavily focuses on the fundamentals of Defensive style shooting and lays the frame work to build upon. In a crawl, walk, run approach, this is the crawl phase. Students will learn more than just how to shoot a gun. They will learn the the psychology of self defense, your bodies reaction to danger, and stress management and mitigation.
Students will learn these new skills in the following order:
1. Draw from holster (both concealed and open). One of the most crucial steps (and the first) is knowing how to draw a weapon and get threat oriented.
2. Movement. Movement is safety and movement is survival. Moving with a weapon can be dangerous, but getting away from the threat increases time and increases chances of safety.
3. The balance of Speed and Precision. There is a balance between speed and safety, knowing where that line is helps to make a decision in defensive shooting.
4. Reloads. Reloading a firearm is a crucial step in keeping the gun running effectively. The hard part is it is very taxing on fine muscle motor movement which is one of the first abilities to be lost in self defense.
5. Malfunctions. Guns can malfunction, and knowing what to do when a weapon goes down will help to get that gun back and running again.
6. Cover vs. Concealment. What is cover and what is concealment? What is the advantage over one and the other. Can one be both?
7. Shooting under stress. The last step is putting it all together and trying to replicate, as best as possible, real life stress.
Once a student completes the course, they will have the foundation to go and train on their own. This course gives them the knowledge on what to do, and also how to correct their own mistakes. When the student leaves, they will have a solid foundation to take more advanced classes like Low Light shooting, or CQB.
Students will need to bring the following:
- A well working semi-automatic handgun with extra magazines (2 preferably)
- Good holster and way to carry magazines
- Eye and Ear protection
- Sunglasses
- Good shoes to move around in
- Food and drink
- Sun Screen
- 300-400 rounds of ammunition