Description
Capital Factory welcomes you to our Defense Innovation Summit on November 19, where we'll bring defense partners, corporations, the startup community and investors together for a full day of programming to promote valuable collaborations in defense innovation.



WHAT TO EXPECT
Welcome & Keynote from Defense Industry
Kevin Landtroop (TDIF, Texas Defense Innovation Forum) will introduce the summit's MC, Tony Cucolo (NSIC, National Security Innovation Council), and Keynote Speaker Jason Kelley, Co-Founder of the NSIC.

Lightning Talks
Augusta Hemann (Army Futures Command), has a vast amount of experience in communicating military requirements to the commercial and startup market. She will discuss how the ecosystem is transitioning as the Department of Defense contracting evolves in Austin.
Defense Contractors Solution Pitch
A reverse pitch competition soliciting Phase I and II SBIR startups to seek relationships with compatible partners.

Networking Lunch

Fireside Chat - Founders Stories
Jessica Steinhoff (AFWERX) will interview Dyan Gibbons (Trumbull Unmanned) in a fireside chat about her success in contracting with the government and partnering with larger organizations.

Epic Office Hours (By Application Only)

TDIF Government Contracting Avenues Workshop
While Epic Office Hours are taking place, the Texas Defense Innovation Forum (TDIF) will host a session on Innovative DoD Contracting Vehicles for the Defense Industrial Base. Moderated by President of TDIF, Kevin Landtroop, this session will showcase the various platforms aimed at advancing defense innovation, leveraging solutions from nontraditional, small businesses and traditional defense contractors. Featured speakers listed below.
Tambrein Bates (SOFWERX)
Dr. Stephen Lee (Army Research Office)
Dan Pierson (National Advanced Mobility Consortium, NAMC)
Defense Innovation Unit (DIU), AFWERX and Army Applications Lab (AAL) also plan to participate.
$100,000 Artificial Intelligence Investment Challenge
Five technology startup finalists will pitch their best solution to address one of the four AI "initial thrusts" articulated by the Army Artificial Intelligence Task Force. The winner will receive a $100,000 investment!
Happy Hour

WHAT ARE EPIC OFFICE HOURS?
A series of lighting speed mentoring sessions with serial entrepreneurs, corporate executives, and investors. Attendees will receive a curated schedule of meetings based on various factors including stage and industry. This is an opportunity to connect with your local entrepreneurial community and receive valuable feedback on your venture. A few days before the event, you will receive confirmation if you have been accepted to participate. Applications now open!

SPEAKERS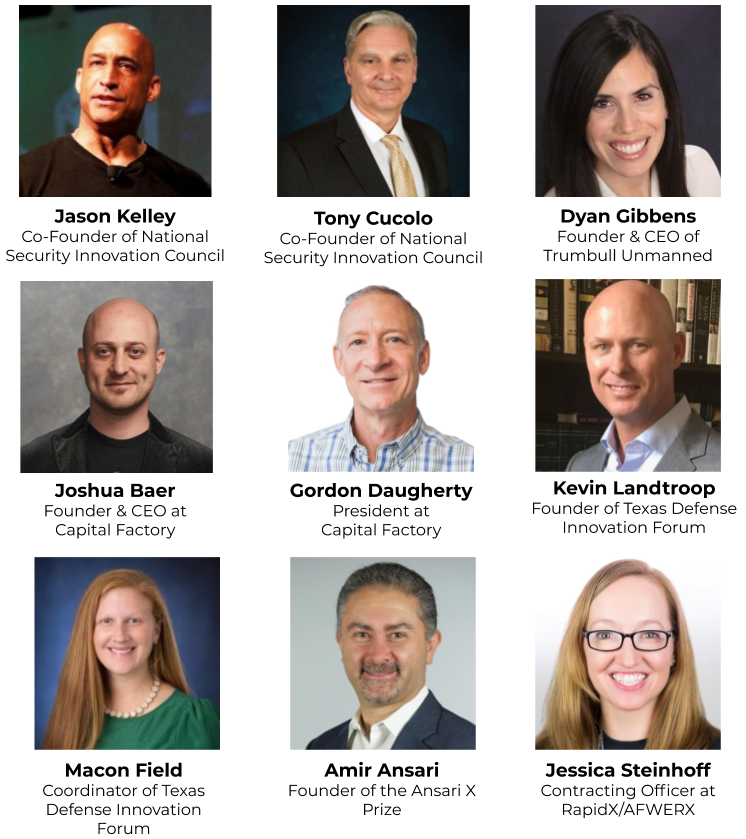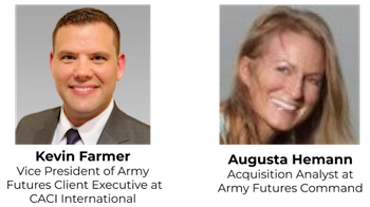 PARKING
Parking in downtown Austin can be difficult at times. We strongly encourage attendees to utilize ride-sharing services such as Uber and Lyft when traveling to the summit.
The Omni Hotel has paid garage options, and there are several additional parking garages surrounding Capital Factory— along with metered street parking. Please go here for more information.
PRESENTED BY