Defending the Faith - in Turbulent Times
When and where
Location
Austin Ridge Bible Church 9300 Bee Cave Rd Austin, TX 78733
Refund Policy
Contact the organizer to request a refund.
Description

TWO DAY EVENT

FRIDAY 26 SEPTEMBER 7:00 - 9:00 PM
SATURDAY 27 SEPTEMBER 9:00 AM - 4:30 PM

Brought to you by Ratio Christi.
DEFENDING THE FAITH IN TURBULENT TIMES

This event is designed to help prepare you to make a defense for the Word in turbulent times.

How can we reconcile Christianity and Science?
Does scripture tell us that we are in a battle of ideas?
How can we have a good God when there is so much evil?
Are ancient texts really reliable?
If God's not dead, why does the university think He is?
Can we defend the faith and still tell the good news?

Some of the leading Christian thinkers of our time are making a case for the Christ. Join defenders of the faith, Clay Jones, J. Warner Wallace, Sarah Salviander, Dan Wallace and more for accessible apologetics training and discover practical ways to defend your faith with confidence.

SPEAKERS:
Dr. Clay Jones
Clay Jones holds a doctor of ministry degree from Trinity Evangelical Divinity
School and is an associate professor in the Master of Arts in Christian
Apologetics Program at Biola University. Formerly, Clay hosted Contend for
Truth, a nationally syndicated call-in, talk-radio program where he debated
professors, radio talk show hosts, cultists, religious leaders, and representatives
from animal rights, abortion rights, gay rights, and atheist organizations. Clay has
also been a pastor and was the executive director of Simon Greenleaf University
(now Trinity Law and Graduate Schools). Clay is a contributing writer to the
Christian Research Journal and specializes in issues related to why God allows
evil. You can read his blog at clayjones.net and find him on Facebook.
J. Warner Wallace
Jim has been speaking publicly for over 15 years, from small seminars to keynote appearances at major national events. His investigative work as a detective has been highlighted on local and national television programs like Dateline, Fox News and Court TV.

He has an interest in the arts and attended California State University at Long Beach, earning a Bachelor of Fine Arts Degree in Design. He then earned a Master's Degree in Architecture from UCLA. As a result, his presentations are designed to be powerfully visual in nature. Jim uses his background as an artist to communicate difficult concepts in a captivating way.

He has been employed as a police officer and detective for the past 25 years. He has worked as a Patrol Officer, served on a street level narcotics unit and the SWAT Team, worked the Gang Detail and a career criminal surveillance team. He eventually became a Robbery / Homicide Detective. Jim has been working Cold Case Homicides exclusively for many years. As a result, his presentations employ the techniques that he has learned as an investigator. Jim uses his background as a detective to teach audiences about the nature and power of evidence.

He was an angry atheist until the age of thirty-five, but once he became a Christian, he quickly became interested in Christian theology. He entered seminary at Golden Gate Baptist Theological Seminary and eventually earned a Master's Degree in Theological Studies (He is presently an Adjunct Professor of Apologetics at BIOLA University). His presentations are rooted in the classic, orthodox truths of Scripture. He uses his background as a pastor to encourage audiences about the reliability of the Bible and the evidence for God's existence.

Jim is also an author contributing articles to the Apologetics Study Bible for Students. He wrote Cold-Case Christianity (and the related booklet, ALIVE). He is presently working on his second book. He has been with his wife, Susie, for thirty-five years; they have two boys and two girls. In their spare time they run, enjoy the beaches near their home in Southern California and take walks with their trusty Corgi, Bailey. - See more at: http://coldcasechristianity.com/


Dr. Sarah Salviander
Sarah is a research scientist in the field of astrophysics. Her research interests are quasars and supermassive black holes. She received a Bachelor's in physics (minor in mathematics) from Eastern Oregon University and a Ph.D. in astrophysics from UT-Austin. A lifelong agnostic, Sarah became a theist as an undergraduate physics student, when she came to believe that the universe was rather too elegantly organized to be an accident. As a doctoral student, she discovered the works of Israeli physicist and applied theologian, Dr. Gerald Schroeder, which convinced her of the reliability of the Bible, and led to her conversion to Christianity. Sarah may be contacted by email at sarah@sixdayscience.com. http://sixdayscience.com/


Dr. Dan Wallace
Dan Wallace (PhD, Dallas Theological Seminary), former surf bum
from Newport Beach, CA, has been teaching the New Testament
at his alma mater for more than a quarter century. He has done
postdoctoral study in Cambridge, England; Münster, Tübingen, and
Munich, Germany; as well as various libraries and universities in
Europe, Australia, America, and Africa. His Exegetical Syntax is the
standard biblical Greek grammar in the English-speaking world, and
has been translated into half a dozen languages. Dan was the senior
New Testament editor of the NET Bible, and has been a consultant on
four Bible translations. He has authored, co-authored, or contributed
to dozens of books. He is a member of the Society of New Testament
Studies, the Institute for Biblical Research, the Society of Biblical
Literature, and the Evangelical Theological Society. He is currently the
vice president of the Evangelical Theological Society.

In 2002, Dan founded the Center for the Study of New Testament
Manuscripts, an institute dedicated to taking digital images of all Greek
New Testament manuscripts, making them available for everyone on
the Internet (csntm.org). Dan and his wife, Pati, live in Frisco, Texas,
where the surf is no good at all. They have four adult sons, three
wonderful daughters-in-law, and two beautiful granddaughters.
Glenn Smith
Glenn Smith is the Texas Regional Director for the apologetic ministry Ratio Christi, a ministry that has apologetic clubs at colleges and universities. Glenn teaches Bible and apologetics, writes regularly online for his blog (humblesmith.wordpress.com), and keeps a full-time job coordinating job skills training in industry. He is a graduate of Southern Evangelical Seminary where he studied apologetics and philosophy. He lives near Houston with Jeanie, his wife of 34 years. His hobbies are puttering around the outdoors pretending to be a hunter, and planting fruit trees and watching them die.
---------------------------------------------------------------------------------------------------------------------------------------------------
"Then you will know the truth, and the truth will set you free" (John 8:32). Join us for the best in Christian thinking as we discover how history, philosophy, science, and cultural studies point to the truth of the Christian worldview.
Finally, my brethren, be strong in the Lord and in the power of His might. Put on the whole armor of God, that you may be able to stand against the wiles of the devil. For we do not wrestle against flesh and blood, but against principalities, against powers, against the rulers of the darkness of this age, against spiritual hosts of wickedness in the heavenly places. Therefore take up the whole armor of God, that you may be able to withstand in the evil day, and having done all, to stand. Stand therefore,


having girded your waist with truth,


having put on the breastplate of righteousness, and


having shod your feet with the preparation of the gospel of peace;


above all, taking the shield of faith with which you will be able to quench all
the fiery darts of the wicked one.


And take the helmet of salvation, and the sword of the Spirit, which is the
word of God;

praying always with all prayer and supplication in the Spirit, being watchful to this end with all perseverance and supplication for all the saints — and for me... (Ephesians 6:10-20).
Defending the Faith - in Turbulent Times
Friday 7:00 - 9:00 P.M.
Austin Bible Ridge Building D Sanctuary
7:00 - 7:45 Welcome - Glenn Smith Ratio Christi
7:40 - 8:00 Break
8:00 - 9:00 Get your motors running! - Dr. Sarah Salviander, Dr. Clay Jones, J. Warner Wallace
9:00 + Book signings and refreshments.
Saturday 9:00 A.M. - 4:30 P.M.
Austin Bible Ridge Building D Sanctuary
9:00 - 10:00 Dr. Sarah Salviander - How did God create the world in six days? A scientist's perspective.
10:00 - 10:15 Break
10:15 - 11:15 Dr. Dan Wallace - In a modern world, how can ancient be reliable? A scholar's perspective.
11:15 - 11:30 Break
11:30 - 12:30 J. Warner Wallace - The case for truth. A detective's perspective.
12:30 - 1:30 Lunch - on site
1:30 - 2:30 Dr. Clay Jones - Why does God allow evil? An apologist's perspective.
2:30 - 2:45 Break
2:45 - 3:45 Breakout sessions - Dr. Sarah Salviander building Ca, Dr. Clay Jones building Cb,
J. Warner Wallace building D, Dr. Dan Wallace building B Cafe'
3:45 - 4:15 Open mic

4:15 - 4:30 Wrap up - Glenn Smith Ratio Christi
FAQs
Is child care available?
No childcare is available. Please plan accordingly.


Are there ID requirements or an age limit to enter the event?
Students are only $15.00. Just show a student ID at the door and reserve your space in advance.
What are my transport/parking options getting to the event?
See the link to the map and directions.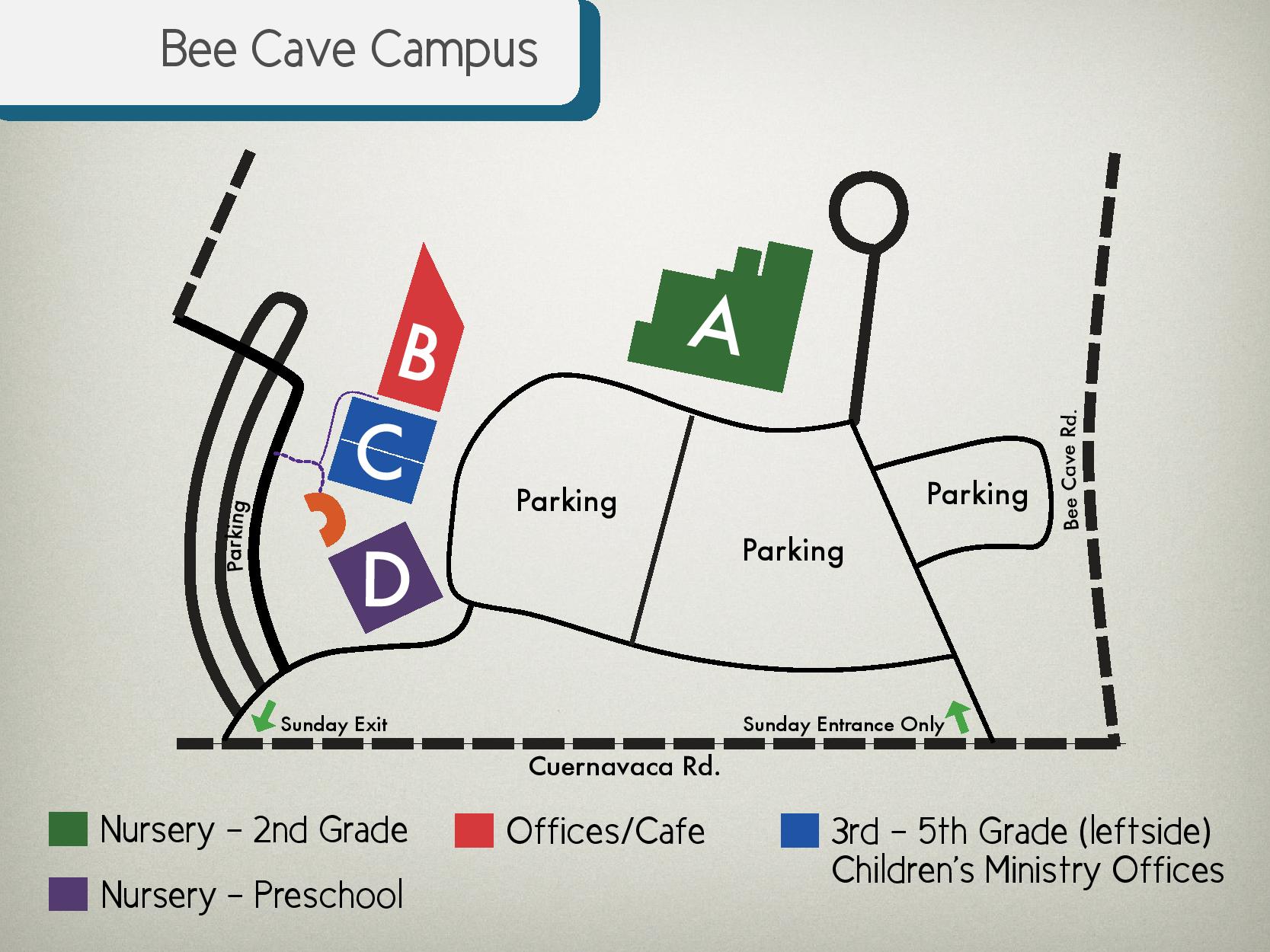 What can/can't I bring to the event?
Lunch on Saturday is optional. You can purchase in advance.
Where can I contact the organizer with any questions?
For more information click the link below.
Is my registration/ticket transferrable?
Tickets are transferable.
Can I update my registration information?
You can change registration information on the day of the event.
Do I have to bring my printed ticket to the event?
Your printed ticket is not necessary. You may check in the day of the event.
What is the refund policy?
Tickets are transferable but nonrefundable.
The name on the registration/ticket doesn't match the attendee. Is that okay?
Yes, tickets are transferable.