From July 19-21, the New Yorker Hotel will open its doors to Defend the North 2019: New York City's only Major Fighting Game Tournament!
About this event
WHAT IS DEFEND THE NORTH?
Defend The North is an annual 3-day Major Fighting Gaming Tournament featuring various events tailor-made for competitors, spectators, and casual gamers alike!
Complete with 24 hour gaming, come at 11am or at 3am!

WHY GO TO DEFEND THE NORTH?
Since its inception in 2014, Defend the North has become one of the go-to tournaments on the eSports calendar. With over $10K in prizes, players from all over the world flock to DTN every year to compete and share their love of fighting games!
For anyone who's ever wondered what it's like to be part of the fighting game community, DTN is a great introduction! Purchase a spectator pass and get access to over 30 video games for casual play! DTN will also feature 24 hour gaming, which means you can come and go as you please and play any of our games at any time!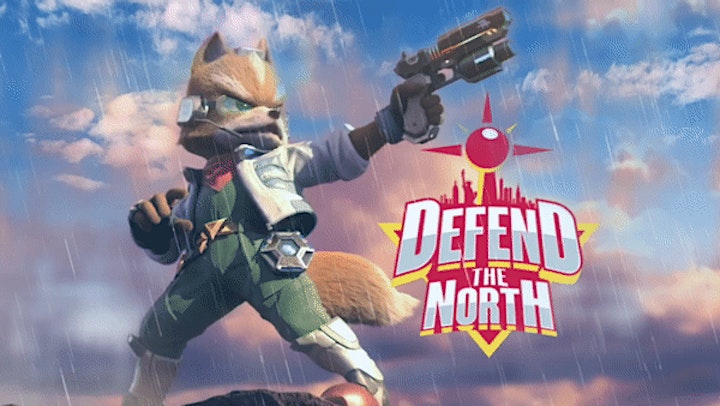 Here are just some of the reasons why you should go to DTN!
- 30+ Different Games Available for Casual Play
- Arcade Room with @Real Arcade cabinets!!
- 24 hour Gaming in the Main Ballroom and Arcade Room
- Community-Run Side Tournaments
- Cosplay Contest with Cash Prizes
- Live eSports Discussion Panels
- Vendor and Exhibitor Booths
- And much more!

WHERE IS DEFEND THE NORTH?
DTN 2019 will take place at the iconic New Yorker Hotel in Midtown Manhattan.
Normally priced at around $300 a night during the summer, DTN has secured amazing rates for all our guests starting at $147 a night! Click here to reserve your room now! No deposit needed!
Note: The last day to book a room with this special rate is June 19th, 2019. More information will be available soon.
For more information about this event (including how to buy a competitor pass to play in the main tournaments), visit smash.gg/DTN2019.
Sign up now to be apart of the $15,000 prize pool!