Defend & Reform | The Need For Spending Reform

Thursday, July 11, 2013 from 8:00 AM to 10:00 AM (EDT)
Event Details
The Need for Spending Reform
The $17 Trillion Debt Threat & America's Spending Addiction


This event has SOLD OUT but you can LIVE STREAM starting at 8:00amET on Thursday July 11th @ CV4A.org/AdvanceReform/LIVE


The federal government will soon hit yet another grim fiscal milestone — $17 trillion in national debt…with no end in sight. America's unsustainable balance sheet reflects a spending addiction that, if left unaddressed, poses long-term economic consequences and national security threats. Concerned Veterans for America believes only spending reform—across the government and including everyone's "sacred cows" — can return the country to a sound fiscal track.
How can America best address this spending problem?  What are the short-term opportunities and long-term necessities?  How can veterans, and all Americans, demand real spending reform? On July 11th, Concerned Veterans for America will sponsor a Weekly Standard-hosted event to answer these urgent questions.


Keynote addresses from: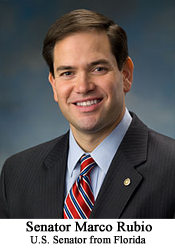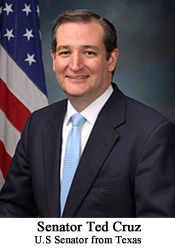 Senator Marco Rubio
United States Senator from Florida
&

Senator Ted Cruz

United States Senator from Texas
&
Governor Ed Rendell
Co- Chair, Campaign to Fix the Debt

Panelists include:
|| Veronique De Rugy — Senior Research Fellow, Mercatus Center  ||

||  U.S. Representative Adam Kinzinger - [IL-16]  ||

|| Pete Hegseth — CEO, Concerned Veterans for America  ||


EVENT:                The Need for Spending Reform | The $17 Trillion Debt Threat
DATE :                  Thursday, July 11, 2013                                      
TIME:                   8:00 - 10:00 a.m. ET (registration begins at 7:30am)
LOCATION:        Charlie Palmer Steak | Washington D.C. 20001
*Registration is FREE and breakfast will be served*

Space is limited so RSVP above or at www.CV4A.org/AdvanceReform


This event is the second in a 5-part Defend & Reform Breakfast Series that will highlight ways veterans -- and all Americans -- can contribute to 'defending freedom by advancing reform.'

When & Where

Charlie Palmer Steak
101 Constitution Ave NW
Washington, DC 20001


Thursday, July 11, 2013 from 8:00 AM to 10:00 AM (EDT)
Add to my calendar
Organizer
The Weekly Standard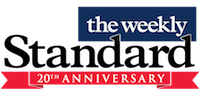 Weekly Standard Events leverages 20 years of unique insights and influence built by The Weekly Standard magazine to bring together policy makers, elected official, distinguished journalist and thought leaders in a live discussion of the important issues of the day.
Edited by Bill Kristol and Fred Barnes, The Weekly Standard print magazine, along with WeeklyStandard.com, reaches more than 5 million readers who rely on its polished prose, insider knowledge, humor, and analysis of politics, national security, domestic issues and culture. 
By entering your email address, you're opting in to receive email communication from MediaDC and its selected partners
.
You'll be able to opt out any time.  
Defend & Reform | The Need For Spending Reform