Defend & Reform | America's Biggest Threat

Tuesday, January 21, 2014 from 8:30 AM to 10:00 AM (EST)
Event Details
America's Biggest Threat
- The Consequences of Debt -

Our first four events sold out. Registration is free and breakfast will be served.

Three years ago, Admiral Mike Mullen — then Chairman of the Joint Chiefs of Staff — made a statement that raised eyebrows in Washington.  He boldly called America's national debt "the biggest threat we have to our national security." At that time, America's debt stood at $13.2 trillion. Since that statement, the debt has grown an additional $5 trillion and today sits at $17.2 trillion; making Admiral Mullen's statement even more true today.
As evidenced by the recent two-year budget deal, Washington continues to kick the can down the road when it comes to debt reduction. The national debt continues to grow, and with it, the economic and security threats. What are the full-spectrum consequences of America's spending addition? What can be done to address the mounting debt?  Who must take the lead in tackling it?  And will America be able to maintain the greatest military in the world if the debt continues to grow?
On Tuesday, January 21st, Admiral Mike Mullen will join Concerned Veterans for America (CVA) and The Weekly Standard to discuss the security threat of our mounting national debt and what can be done about it.  Bill Kristol, editor of the Weekly Standard, and Pete Hegseth, CEO of CVA, will lead a discussion with Admiral Mullen that promises to be insightful.
Discussion and Q & A with: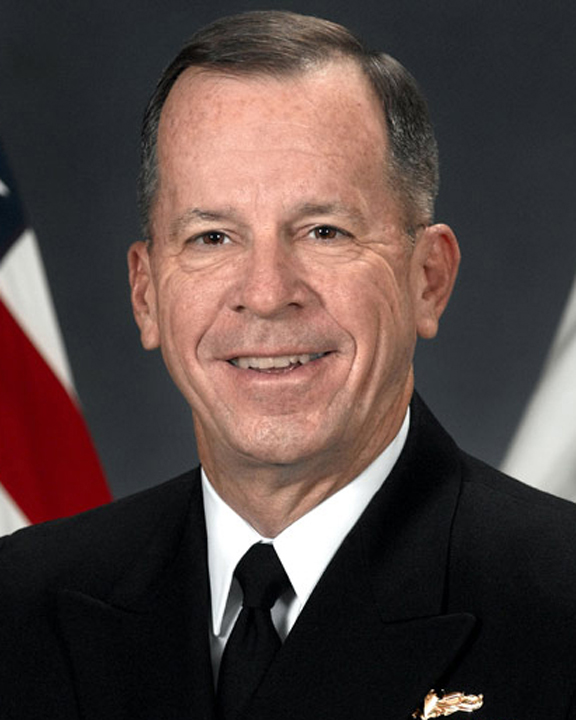 Admiral Mike Mullen
17th Chairman, Joint Chief of Staff (2007-2011)

****
Discussion moderated by:
Bill Kristol
Editor, The Weekly Standard
&
Pete Hegseth
CEO, Concerned Veterans for America

****
Additional panelists named soon.
EVENT:               America's Biggest Threat | The Consequences of Debt
DATE :                 Tuesday, January 21, 2014                                     
TIME:                   8:30 - 10:00 a.m. ET (registration begins at 8:00am)
LOCATION:        Charlie Palmer Steak | Washington D.C. 20001


Space is limited, please register for tickets above.

This event is the fifth and final event in a 5-part Defend & Reform Breakfast Series that outlines the ways veterans -- and all Americans -- can contribute to 'defending freedom by advancing reform.'
When & Where

Charlie Palmer Steak
101 Constitution Ave, NW
Washington, DC 20001


Tuesday, January 21, 2014 from 8:30 AM to 10:00 AM (EST)
Add to my calendar
Organizer

Weekly Standard Events leverages over 20 years of unique insights and influence built by The Weekly Standard magazine to bring together policy makers, elected officials, distinguished journalists and thought leaders in a live discussion of the important issues of the day.
With Stephen F. Hayes as Editor in Chief, The Weekly Standard print magazine, along with weeklystandard.com,  reaches more than 5 million readers who rely on its first-rate writers who compose timely articles and features on politics and elections, defense and foreign policy, domestic policy and the courts, books, art and culture.
Readers, whose primary common interests are the political developments of the day, value the critical thinking, rigorous thought, challenging ideas and compelling solutions presented in The Weekly Standard print and online and week after week gain a deeper understanding of liberty and its exceptional story in America.