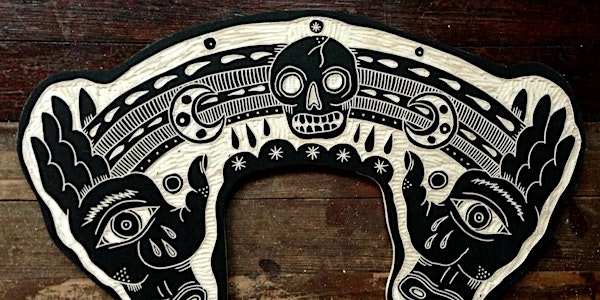 DEERJERK WOODCUTTING WORKSHOP at Mercado Los Olvidados Sunday July 31st
When and where
Location
pskaufman... gallery e 8th street & werdin place los angeles, ca 90014
Description
ARTIST WORKSHOP WITH BRYN PERROTT (DEERJERK)
A one hour woodcutting workshop, tools and wood provided.
Learn Bryn's woodcutting process from ideation to final product.
Bryn will have a range of designs to chose from or you may draw your own ahead of time to carve during the workshop. The wood will be 6 x 9 inches, prepare your design for that size board.
The intimate worshop with artist Bryn Perrott will cost $20 and includes all neccessary supplies, you must also have a ticket to Mercado Los Olvidados for sunday, get yours here.
Sunday July 31st, 3pm-4pm.
LIMITED CAPACITY.