About this Event
Laat mij je meenemen in een magische middag op een splinternieuwe locatie vlakbij het voormalige 'Roest' in Amsterdam Oost. Met een groep waar veel aandacht en tijd wordt besteed aan elke persoon die aanwezig is. Ik verdiep mij elke dag in nieuwe technieken om nog dieper in de sessies te gaan en nog meer magie te ervaren.
Tijdens deze extra lange sessie leer ik je een paar krachtige breathtechnieken die het nog makkelijker maken om heel diep in de Yoga Nidra te gaan.
Daarnaast zal er een massagetherapeut bij zijn die kleine massages tijdens de sessie verzorgt.
Geniet van kleine massages, heerlijke geuren, aromatherapie, een extra lange Deeprelax Yoga Nidra sessie, intenties uitzetten en meer. Een magisch en diep ontspannen begin van je zaterdagavond.
Daarvoor of na de sessie kun je bijvoorbeeld nog een drankje drinken bij het super fijne stadsstrand Roest, tegenover de locatie.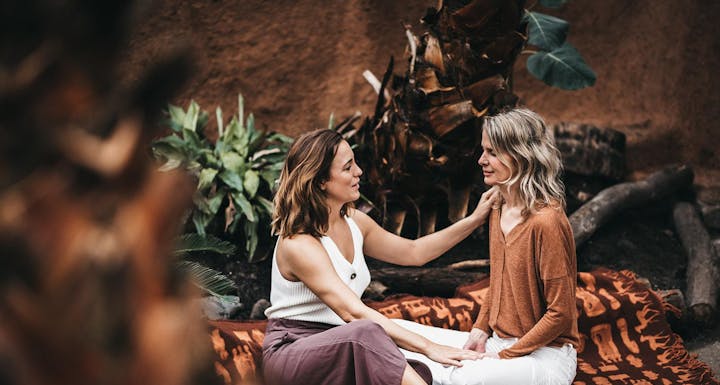 Deeprelax Yoga Nidra is een mix van:
Verschillende krachtige en bewezen vormen van Yoga Nidra (slaap-meditatie)
Ademhaling, Ontspanning en Bewustzijnstechnieken
Gecombineerd met hypnose en visualisaties.
En dat voelt ontspannen en fijn. Heel fijn! Maar vooral: hiermee reset je volledig je gezondheid, mind en leven. Zo kun je naast diep ontspannen en herstellen, ook aan je eigen ontwikkeling werken. Op deze manier merk ik zelf dat mijn leven zich steeds mooier en sneller in een fijne richting ontvouwt.
In tegenstelling tot andere vormen van yoga waarbij je in beweging bent, lig je bij Yoga Nidra de hele sessie stil. Het is eigenlijk een vorm van diepe geleide slaap meditatie, waarbij je heerlijk onder een dekentje ligt en je niks hoeft te doen of te kunnen. Door naar mijn stem te luisteren, vertragen je hersengolven en kom je in een staat van bewustzijn tussen slapen en waken in. In deze 'trance-staat' worden ervaringen en fragmenten van herinneringen optimaal verwerkt, neemt de spierspanning en stress in je lichaam af en dalen je bloeddruk en hartslag. Je mind maakt een prachtige reis, waardoor je lichaam de kans krijgt om op een heel diep niveau te ontspannen, te herstellen en zelfs te helen.
En dit alles liggend op een matje onder een warm dekentje.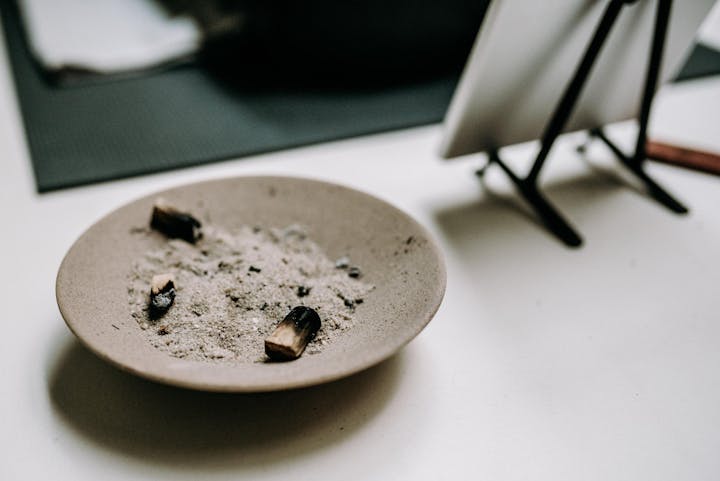 Wat, waar en hoe:
Datum: 25 mei 2019
Locatie: Oostenburgermiddenstraat 212 -214 ( bij het gloednieuwe Sthira Yoga)
Prijs: €45,95 ( jaar members krijgen 15% korting en maand members 10%, check jouw speciale code in de mail of vraag ze op via info@houseofdeeprelax.com)
De locatie schijnt een beetje lastig te vinden te zijn dus daar komt ie: Het is achter het INIT gebouw ( Volkskracht, Trouw en Parool. Diagonaal tegenover Roest. Let op de groene betonblokken met YOGA voor de deur!)
Tijd: 15.00-17.00.
Thee, water en slaapsnacks
Parkeren: Voldoende parkeerplekken in de buurt. Tarief per uur ga ik nog even checken
Alle benodigde materialen zijn aanwezig
Trek iets aan dat warm en comfortabel zit en je bent er helemaal klaar voor.
Taal: Only in Dutch this time 😉