Description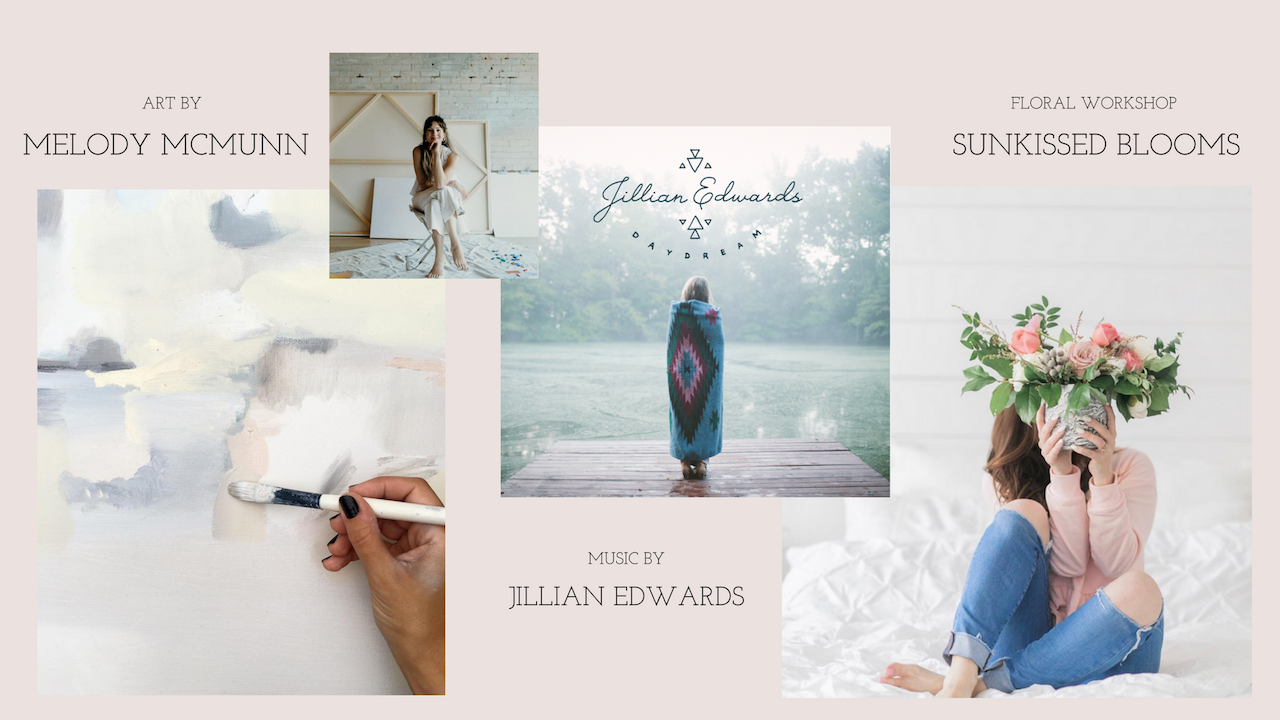 This gathering is co-hosted by The Deeply Co and blogger/creator Allison Murray of West of Felicity, and our hope is that you leave the afternoon feeling refreshed, celebrated, and filled up with all things lovely. Sink into a unique summer celebration of art, music, bountiful florals and refreshing rosé!
Tickets Include: concert + art gallery + full floral bouquet workshop (you keep the bouquet!) + rosé + housemade treats!
Want to bring a friend? We'd love that! Group tickets are 10% off!
What's on the Agenda?
5:00 PM | Say hello and start sipping!
5:45 PM | Concert with the dreamy Jillian Edwards

6:30 PM | Food, florals, and art by Melody Joy McMunn
Sip, snack and snap pictures with whimsical displays in our beautifully bright space at Daily Offerings Coffee Roastery!
7:00 PM | Full floral bouquet workshop lead by Gretchen of Sunkissed Blooms
8:00 PM | Leave with lifted spirits, joyful memories, beautiful pictures, and a bountiful bouquet!
As this is an intimate gathering, space is extremely limited; purchase tickets now to reserve your place. Online ticket purchase in advance only, no tickets at door. We can't wait to celebrate and sip rosé with you! Cheers!
Our dreamy day will be documented by photographer Leah Mills!
*The Deeply Co is a collaboration entity that exists to celebrate beauty across the country by gathering people together in unique, inspiring creative spaces to enjoy music, art, and community. We host one-of-a-kind evenings to celebrate one-of-a-kind people and businesses.