About this Event
DeephouseYoga Exclusive op het dakterras van VANE Skybar, NH Collection Eindhoven
Urban Yogis & MaryJaneSummerSounds
presents
DeephouseYoga Exclusive rooftop yoga with live Dj.
Dit keer weer iets bijzonders! Een primeur! DeephouseYoga op het dakterras van VANE Skybar, NH Collection Eindhoven Centre, de groene toren van Eindhoven binnenstad. Gezond en heerlijk bewegen terwijl de zon in de verte ondergaat! Een DeephouseYoga experience op een hoogtepunt, het dakterras op haast 50 meter hoog, met een prachtig uitzicht op Eindhoven stad.
Een combinatie van Prana Vinyasa Flow® door Laura van Urban Yogis en een live dj sessie door dj MaryJaneSummerSounds. We beginnen en eindigen heel rustig en tussendoor experimenteren wij met het effect van melodie, beats, beweging en het ritme van je ademhaling. Prana Vinyasa Flow® yoga op een creatieve en energieke manier gegeven, waarbij aandacht is voor een prettige afwisseling tussen in- en ontspanning. Het is geschikt voor zowel beginnende als gevorderde yogis. Deephouse kan zorgen dat je in een fijne flow komt, door de muziek voel je je krachtiger, wat de combinatie tussen deephouse en yoga heel gaaf maakt.
Een yogasessie van 70 minuten inclusief een prachtig uitzicht en een heerlijke afsluitende cocktail van VANE skybar.
Neem in elk geval een lekker vest mee voor ná alle inspanning.
p.s. Mocht het regenen of echt te koud zijn kan het event helaas niet doorgaan! Wij sturen je 5 dagen en voor herhaling 2 dagen voor het event een mailtje met de laatste update. Gaat het niet door, krijg je het geld terug of je mag als eerste aansluiten bij het eerstvolgend event op zaterdag 12 oktober om 14:30 uur.
Yoga: Laura | Urban Yogis | www.urbanyogis.nl
Music: Marieke | MaryJaneSummerSounds | www.maryjanesummersounds.com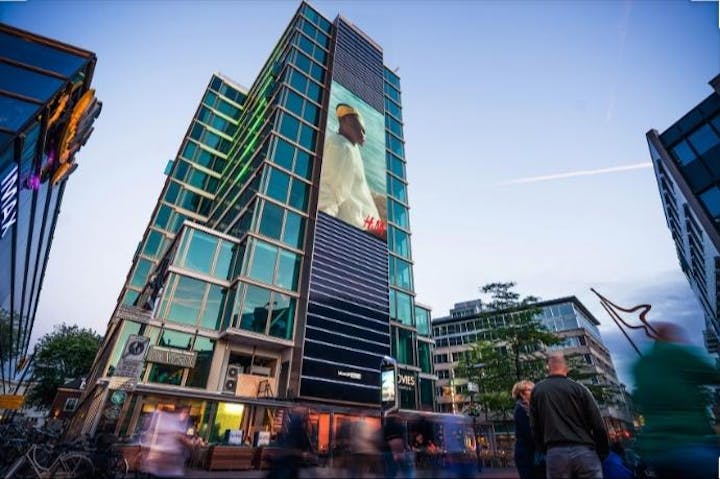 Dit keer op het dakterras van VANE restaurant, NH Collection Centre in de groene toren in de binnenstad van Eindhoven.