Description
Come join us for a day of growing deeper in our relationship with Jesus Christ!
Fellowship, Worship, Workshops and Messages featuring our speaker, Francie Winslow.

Tickets include a continental breakfast, lunch, and snacks. Sorry, no childcare is provided.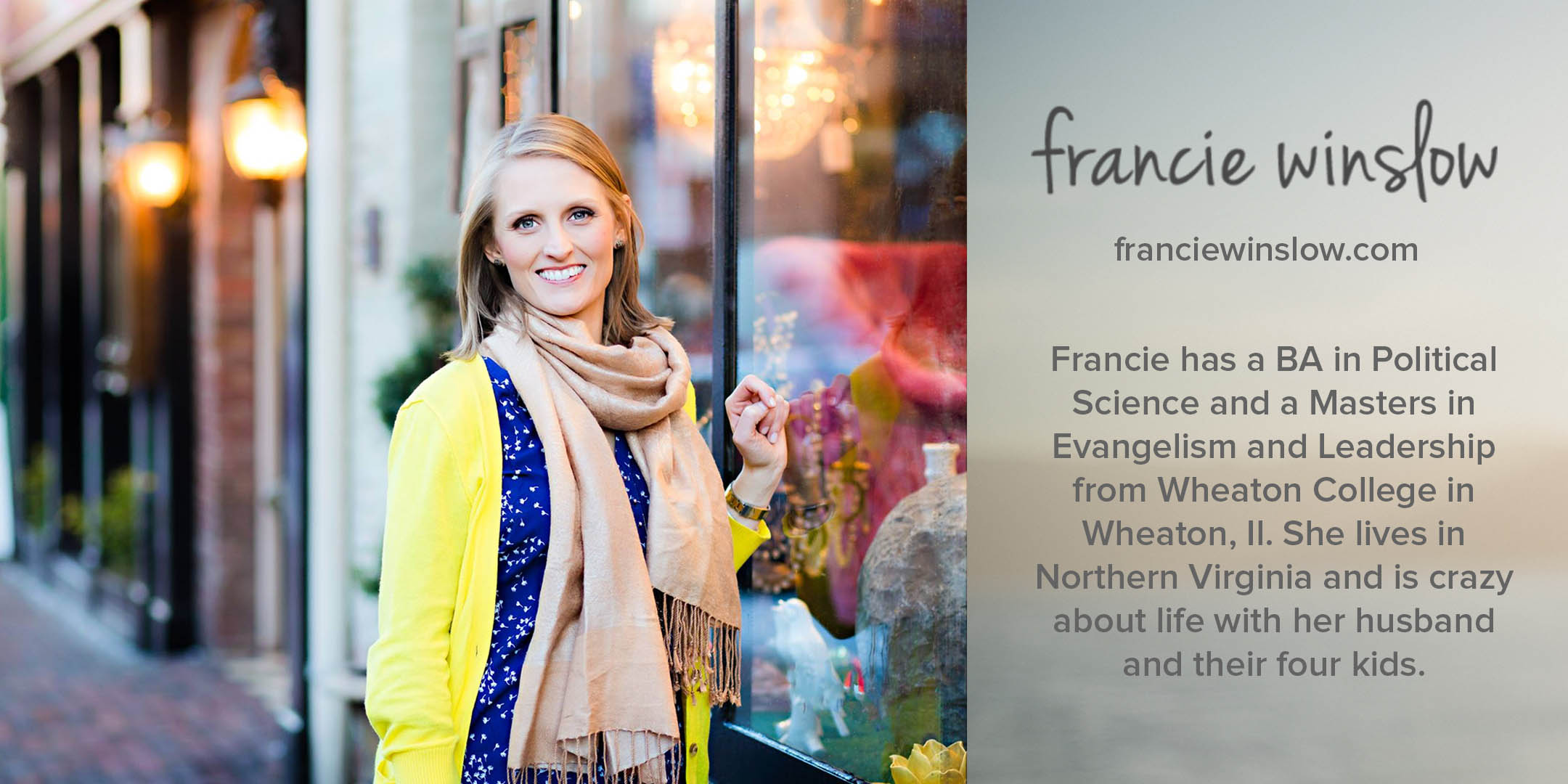 A Message from Francie:
"Hi Ladies! I am so excited to be with you at the Dix Hills Evangelical Free Church women's conference!
We have a very special invitation as we gather. An invitation to experience soul satisfaction. Isaiah asks a key question, "Why do you spend your money, time and energy on what does not satisfy?" That question hits me right between the eyes, as I realize that all too often I'm busy with what doesn't really fill my soul's longings. We are reminded that the invitation to true soul satisfaction is clear and simple. Come near to God. Listen for His love. Delight in His abundance. In Christ's presence is where we find relief from our weariness, satisfaction for our soul's hunger, and restoration from our brokenness. Being with Him is where we truly find LIFE!
During our time together we're going to encounter His specific, intimate, unlimited love for us. Through honest stories, scripture, and practical equipping, we are going to discover what it means to grow deep roots in the love of God, identify the weeds that keep us from spiritual depth, and leave refreshed having been in the presence of our living God.
I am truly honored to be with all of you and look forward to experiencing the depths of God's relentless love together."
Here is a video from our "Deeper Still" Conference speaker - Francie Winslow: https://youtu.be/o70YmeUDvX8
Francie has a history of domestic and international ministry that has equipped her to communicate the Gospel with passion to her generation. It all started in her childhood bedroom where she discovered the love of God that was pursuing her heart. Her passion for knowing God and helping others know Him led to Bible studies in her living room, an outreach group she helped start that invited students to discover Jesus. She began sharing at local churches as a teen speaker, then traveled domestically with a ministry that inspired girls to know their value, walk in purity, and to experience the heart of God.
In the years following, her life was dramatically impacted as she served internationally in Kolkata, Chang Mai, Namibia, Dominican Republic, and Sri Lanka to reach people with the love of Jesus Christ.
Francie currently ministers as a mentor, writer and as a speaker for churches and women's conferences.
WORKSHOP CHOICES
(Choose 3 the morning of the event)
Going Deeper in the Word
Going Deeper Through Trials
Going Deeper Through Sabbath Rest
Going Deeper With Your Spiritual Gifts
Going Deeper in the Busyness of Real Life
Going Deeper in Prayer