Deepening your research skills while contributing to STREAT's Planet Plan
Description
If you'd like to sharpen your human-centred design research skills while learning about how a social enterprise operates, then this workshop is for you!

STREAT and MAKE have partnered to bring you a new way to learn while delivering social impact.
Deepen your human-centred design research skills
Human-centred design is a core element of many successful businesses. It combines critical thinking and creativity to solve problems and is all about building a deep empathy with the people we're designing for. Through human-centred design we gain insights about people and their context to ensure we're designing the right thing and solving the right problems. In this one-day workshop we'll provide a combination of theory and hands-on practice in setting up and conducting human-centred design research activities. We'll also provide a framework to synthesise research findings into insights and ideas that are meaningful and actionable.
Go behind the scenes and help with our Planet Plan while you learn
What makes this workshop special is we'll take you on a tour behind the scenes of our Flagship premises at STREAT (including a cafe, bakery, roastery and daily catering operations). We'll share with you how STREAT helps young people who need a hand and how as a social enterprise we're working on lightening our environmental impact while increasing our social impact.
Finally, we'll share our Planet Plan with you and together, we'll work on one of our Planet Plan initiatives as part of our workshop, conducting research with our customers and/or staff members.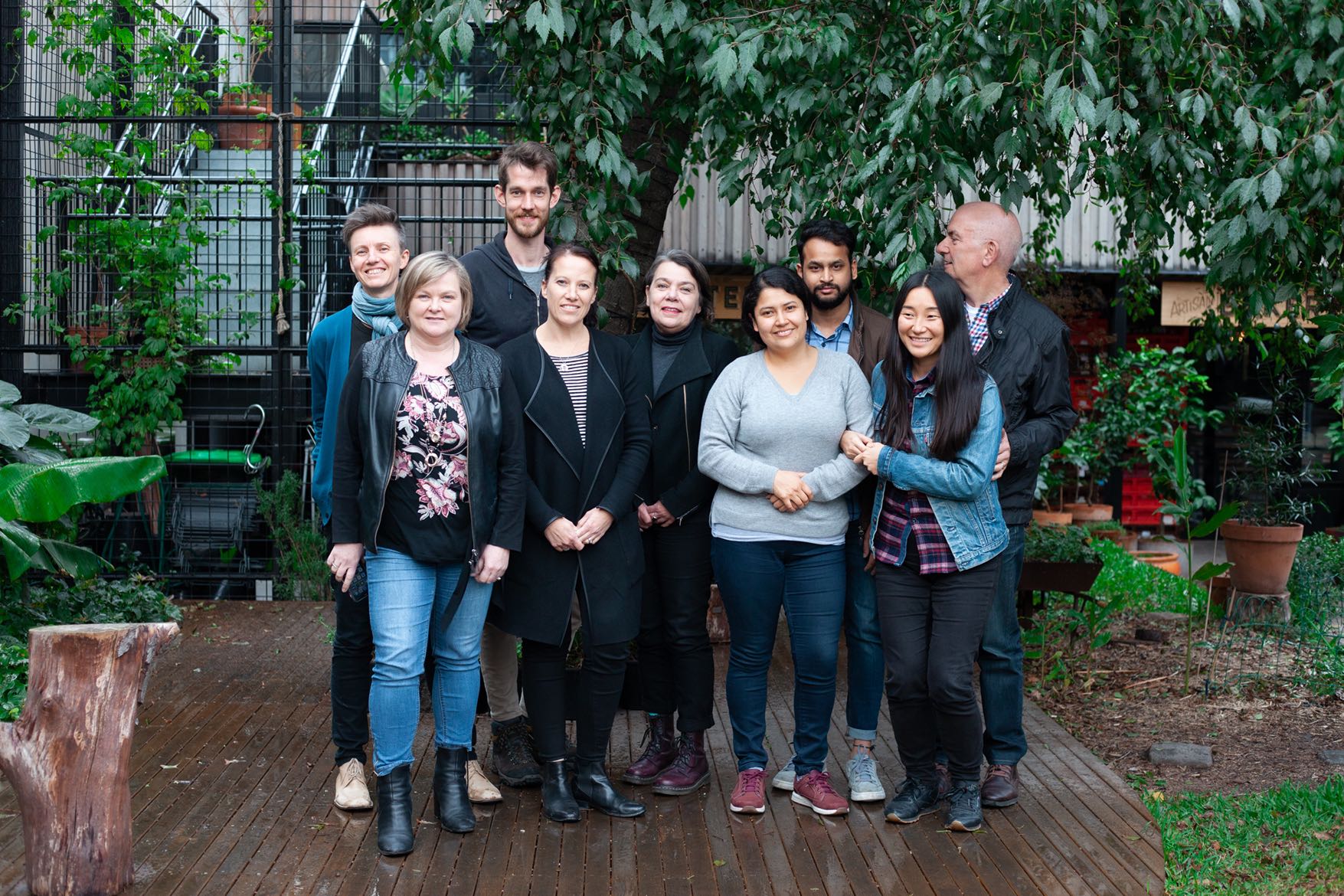 Who this workshop is for:
Entry-level and mid-weight researchers who want to deepen their research and synthesis skills

People who work with human-centred designers and are interested in learning more

People who enjoy working with a sense of purpose and/or are interested in sustainability

Teams who would like to contribute to STREAT's Planet Plan by developing their research skills and putting them into action right away
What the day will include:
We'll start off with a welcome and introductions

A tour of STREAT including:
- the history of STREAT and our program for young people
- STREAT's objectives and how we operate
- some history about our premises
Human-centred design research, different applications of research in a social enterprise and corporate context, how different methods can be applied, the difference between qualitative and quantitative research, interviewing skills and synthesis

Introduction to one of our Planet Plan initiatives that we are currently researching. You will get a chance to practice your research skills with customers and/or staff at STREAT Cromwell

We'll synthesise the findings and share back with key STREAT stakeholders/decision makers
What you'll learn
When to use different kinds of research methods

Asking the right questions and being willing to pivot

Interview and question formulation techniques

How to analyse and synthesise your research findings

How to apply human-centred design research to a Planet Plan initiative leveraging customers and/or staff at STREAT (target end users)
Other inclusions:
Welcome beverage, morning tea, afternoon tea and lunch
Take-home research tips and tools as a reference guide
About STREAT and MAKE
STREAT is one of Australia's largest hospitality based social enterprises. Applying innovative and impactful action to create goodness for people and our planet is embedded in our DNA.
MAKE is a strategic design company. We build innovative systems, cultures and capabilities to create lasting change.
Questions?
If you have any questions about this training, please get in touch with us via
e: fiona.meighan@streat.com.au
p: 0400 824 290