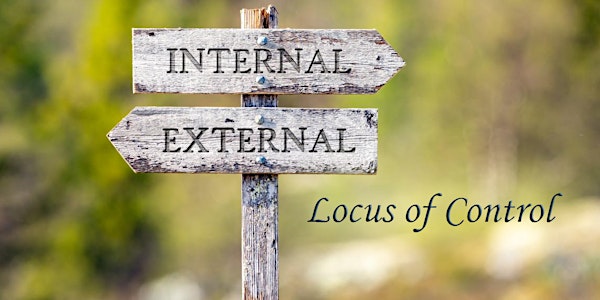 Deepening the Conversation - A Monthly Interactive Zoom Meeting
Taking Control In your Life: Where is Your Locus of Control?
About this event
The Living Light Foundation Presents:
Deepening the Conversation - A Monthly Interactive Zoom with Verla
Join Verla on Zoom for a live, in-depth conversation as she dives deeper into Internal and External Locus of Control. She will review and expand on the key points of this newsletter which you can read here. Everyone is welcome. You are encouraged to email her questions the day before at verlawade@gmail.com if there is something specific you would like her to cover.
Monthly Conversation Date & Time : Wednesday, August 4th, 7:30-9:00 pm PDT.
Investment: This online zoom event is being offered at no charge, however, you may choose to make a love offering (donation) to The Living Light Foundation when you sign up. Simply choose that option and enter an amount to give.
* You must register via eventbrite in advance to attend.
Everyone is welcome with Eventbrite Registration before 7:00pm PDT on event date. Once you register you will receive an email with instructions on how to join the online meeting.
Your Host and Facilitator:
Verla Wade serves as an International Trainer on the Modern Mystery School World Teaching Team and is The Grand Oracle of the Western World. The Life Activation and Universal Kabbalah are at the core of all her work and she has been providing these empowerments for many years. Her primary focus when working with either individuals or groups is personal empowerment, transformation, fulfillment, and successful application.