Event Information
Refund policy
Contact the organizer to request a refund.
Eventbrite's fee is nonrefundable.
Practice the Art of: Conscious connecting, satisfying intimacy and playful interactions.
About this event
Who: Couples and singles are welcome. Individual pace & boundaries are encouraged and respected. No previous experience required. No explicit sexual activity. Clothing on. Video on.
Prerequisite for: Attending this training makes you eligible for attending Sacred Sensual Saturdays, both online and in person. These puja classes are designed to build community and support as we move into deeper connection with love as the base of all we do.
About Tantra
Sacred sexuality starts with slowing down and arriving in the present moment with a beginner's mind. I invite you to take this step with curiosity and an open heart to find out how rich and healing our connections can be!
Tantra teaches us to trust our inner listening, slow down and explore our intimate, intuitive nature. I have designed this program to introduce you to the simple and gentle practices of Tantra that lead to deeper intimate connection.
Tantra practices can help us heal the past and open us to deeper intimacy in our love making. Learn how Tantra can bring us to a joyful and trusting connection with our bodies through the expression of our desires and boundaries.
What does it feel like to have all of you be welcomed?
Be Seen - What does it feel like to truly see yourself, to know your needs and dare to speak them, to be witnessed and honored for who you really are.
Be Heard - What does your body say? How does your inner voice speak? Experience finding your voice and being heard.
Be Touched - Trusting in your voice and listening to what feels nourishing and safe with a gentle touch. The body relaxes as we practice speaking our "no" in order to find our "yes"!
What can you expect?
All practices weave the basics of Tantric skills to re-educate, heal, and awaken to the life force our sexuality has to offer.
Simple Tantric practices that take us from habitual patterns to the blessings of presence and joy in being seeing, being heard, and being touched. Together we will expand our capacity for openness, connection and intimacy, while exploring the limitations we've put on joy.
Learn simple skills to bring awareness around being seen and truly seeing. Engage in the deep satisfaction of being heard, and the skills of truly hearing the people close to us. Appreciate how the gift of being touched with consciousness, changes everything.
Benefits
Come and enjoy Tantric practices and delightful interactions with beautiful beings on the sacred sexuality path. I'm finding that it feels surprisingly good to connect this way, even online. We can still feel the connection to ourselves and our practice buddies. I love to see the joy on people's faces as they return from the breakout practice sessions!
Tantra is a spiritual path that has lovely sensual side effects. Please take the leap, and consider bringing a friend to have a shared experience, and to perhaps become Tantra practice buddy's moving forward.
For me, this path goes beyond better sex or relationships into feeling sensual and alive in everything I do. If you feel a bit nervous about joining, please know this is normal as we enter a new world and it can take a bit of trust to take the first step. I promise you will be glad you did.
You are welcome to contact me with any questions: lindy@lindyjames.com
Investment
$150 per person.
There are several options for your payment pleasure. Payment is refundable up to 5 days before event.
Eventbrite Registration: this method is our preference for ease of logistics. Please note that it includes an additional non-refundable processing fee.
For those who require an alternative to Eventbrite due to technical difficulties, you can use any of the following. *Please indicate the event name and date when you submit payment:
PayPal: https://www.paypal.com/paypalme/lindyjames
Venmo: Lindy-James-1
For check payments: please email me to request the address.
Questions?
If you have any questions or curiosities about Tantra or this class, please reach out: lindy@lindyjames.com
I look forward to meeting you online and in person in the future,
Lindy James
Website: https://lindyjames.com/
Facebook: https://www.facebook.com/PermissionzonewithLindyJames/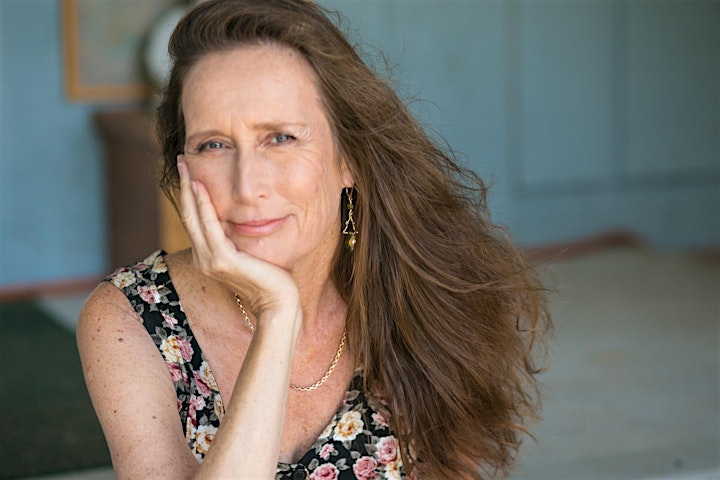 Date and time
Location
Refund policy
Contact the organizer to request a refund.
Eventbrite's fee is nonrefundable.