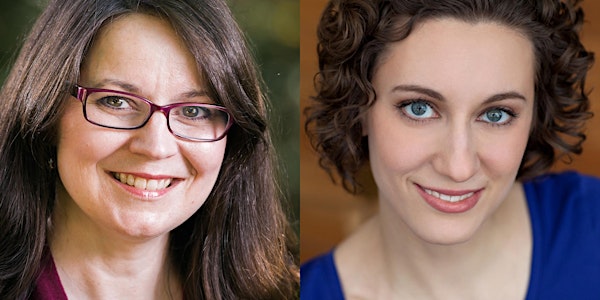 Deepen Your Practice: Alexander Technique for Yoga: January 2021
Create a practice that works for you
Refund Policy
Contact the organizer to request a refund.
Eventbrite's fee is nonrefundable.
About this event
CAN'T FIND A CLASS YOU THAT WORKS FOR YOU?
Do pain and injuries keep you from doing yoga? Are you worried that you're not flexible enough, not strong enough, not something else enough? Do you have questions about form that you don't get to ask in a regular yoga class? Then this class is for you.
Sarah and Amanda create a warm and inviting environment where you can dig deeply into your movement and your breath to create a practice that works for you.
JANUARY THEME OF THE MONTH: MEETING THE MAT
Every part of your body that touches the mat needs to transfer the weight of the body, open to the support of the earth, and balance. We'll spend the month exploring what it is to feel grounded AND light, and how to take care of fingers and toes, ankles and wrists, elbows and knees.
Classes are recorded, so if you are not able to attend, you can practice along with the recording.
Tuesday evenings in January, 90 minutes
8:00pm Eastern/7:00pm Central/6:00pm Mountain/5:00pm Pacific
Pay-What-You-Can (Suggested $60 - $150)
Taught by Amanda MacDonald and Sarah Mayhan
All experience levels welcome.
________________________________________________________________
About Sarah:
Hello! I'm Sarah Mayhan, an Alexander Technique teacher.
I believe everyone deserves the empowerment that comes from understanding themselves and how their body works.
I certified as a teacher of the Alexander Technique at Alexander Technique Training in Chicago (ATTiC) under senior teacher Daria Okugawa.
I have a background in theater performance and social/ ballroom dance - but I was never a "natural" in understanding my body. Alexander Technique taught me the skills to overcome repetitive use injuries and feel more comfortable in my own skin.
Based in Chicago, I have particular experience working with:
active seniors who would like to work on their balance and walking
office workers who are dealing with repetitive strain or want to have more confident body language in the workplace
people in the caring or helping professions who would like to manage their energy
people who are managing the stresses of parenting or caregiving
You can learn more about Sarah at her website: https://www.learnalexanderchicago.com/
___________________________________________________________
SCROLL DOWN FOR AMANDA's BIO