Description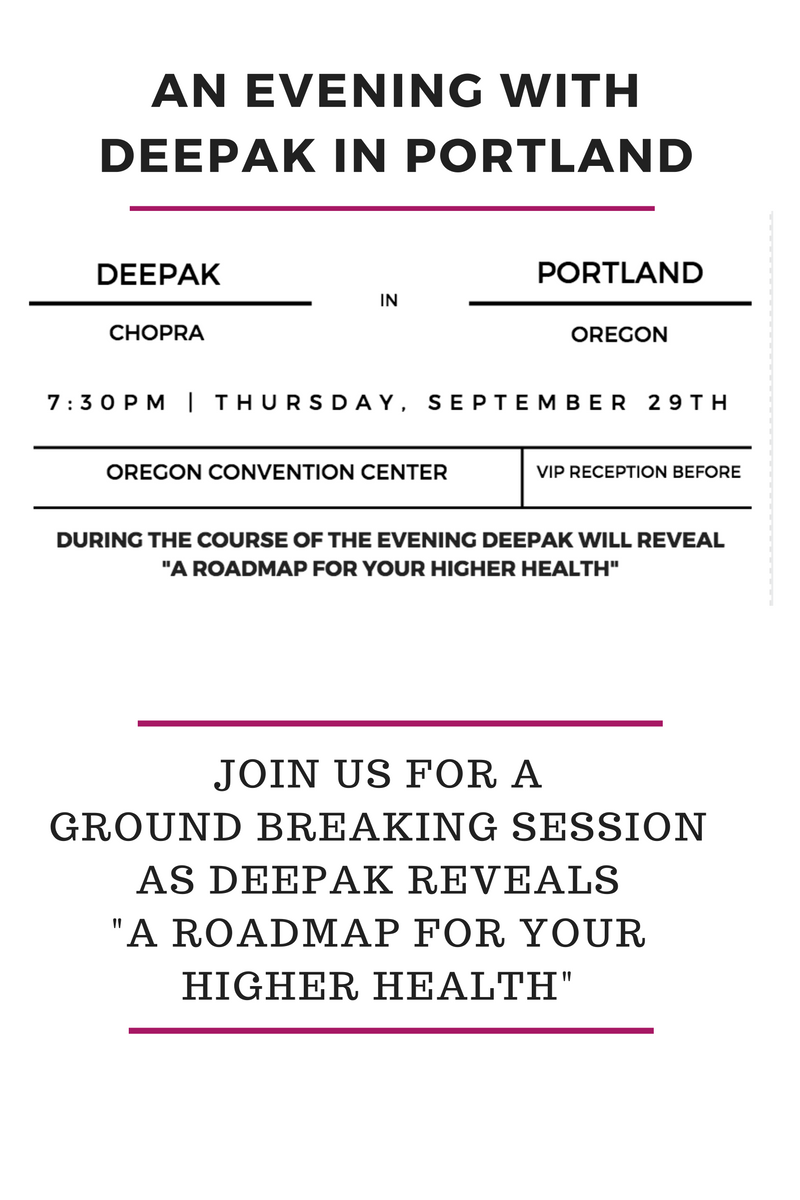 ---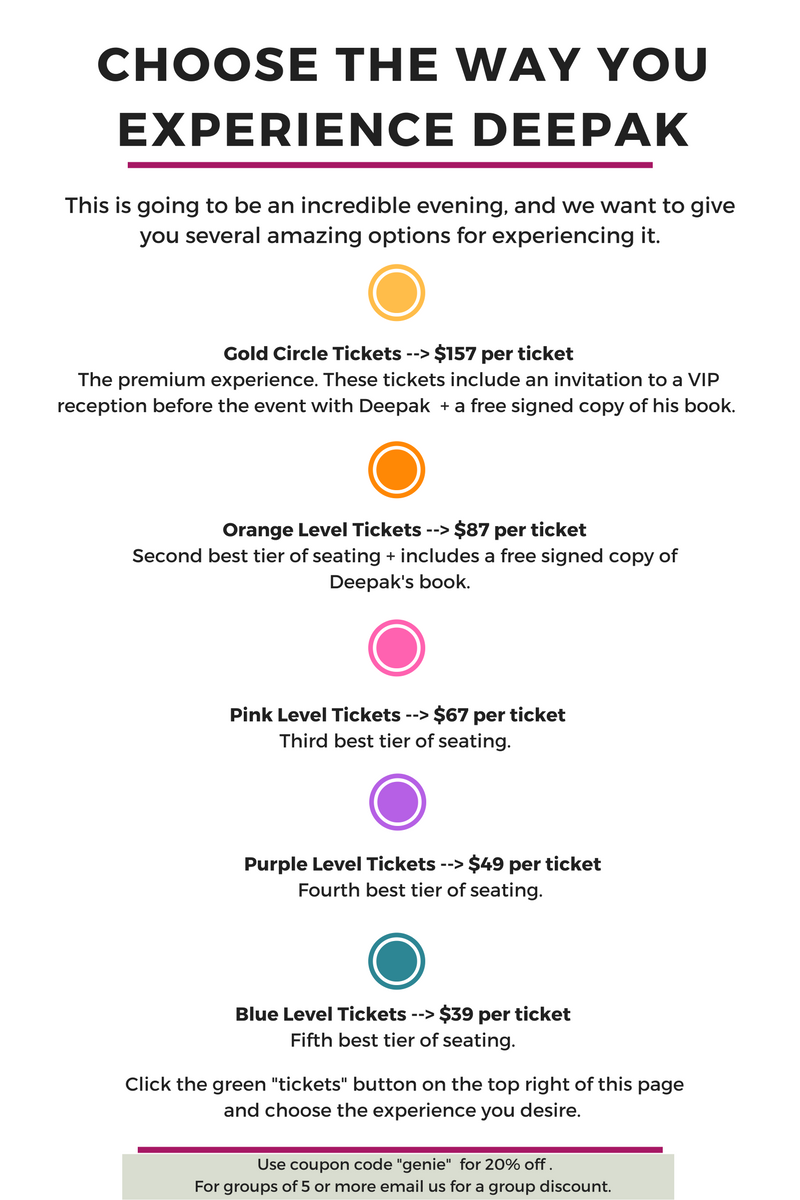 *Your ticket puts love back into the world!All proceeds go to the I Am Genie a wish granting foundation. 
*Be sure you connect to our Facebook group for this event. You'll be able to connect with other like minded individuals near you going to see Deepak! 
---
DEEPAK CHOPRA is the author of more seventy books translated into over thirty-five languages, including twenty-one New York Times bestsellers in both the fiction and nonfiction categories. Deepak is the Founder of The Chopra Foundation, Co-Founder and Chairman of the Board of The Chopra Center for Wellbeing, and serves as an Adjunct Professor at Kellogg School of Management at Northwestern University, and an Adjunct Professor at Columbia Business School, Columbia University. Time magazine has described Dr. Chopra as one of the top 100 heroes and icons of the century and credits him as "the poet-prophet of alternative medicine."
I Am Genie is the host. See: www.iamgenie.org
Terms & Conditions:
No refunds on tickets.