Location
Gloria Krause Recital Hall
37 Main Street
Narrowsburg, NY 12764
Artist William Wegman in conversation with Andrew Lampert
About this event
William Wegman may be best known for his Weimaraners—which have flexed their manicured paws from art galleries to the set of Saturday Night Live and Sesame Street–but dogs are only part of the artist's oeuvre. In Writing by Artist, his latest book–and accompanying show–we get a glimpse into his playful and often impish texts, including imagined restaurant reviews, musings on ancient footwear, reworked greeting cards, and fictional advertisements for real life products, among other things. For this appearance at Deep Water Literary Fest, Wegman talks about his life and work with Andrew Lampert, editor of Writing by Artist.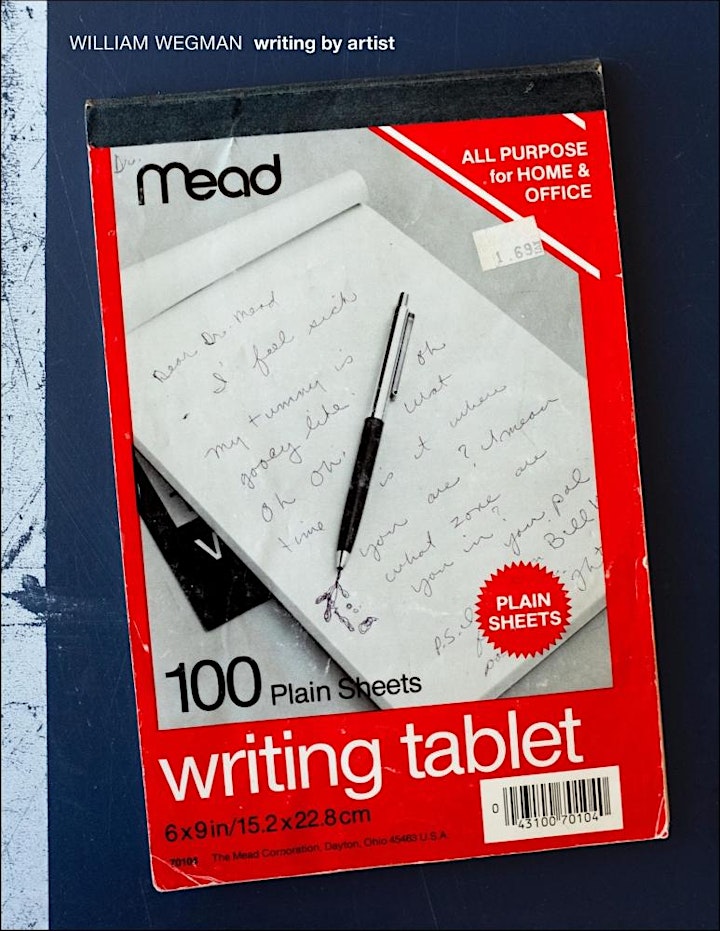 Copies of Writing by Artist, as well as other books by William Wegman, will be available for purchase and signing.
Andrew Lampert is an artist, archivist and writer whose eclectic moving image and performance work has been exhibited at the Whitney Museum of American Art, Centre Pompidou, J. Paul Getty Museum, Guggenheim Museum, Art Gallery of Ontario, New York Film Festival, and Toronto Film Festival among many other venues. He has restored hundreds of seminal artist films and videos, and edited numerous books including Tony Conrad: Writings (2019, Primary Information) and two volumes on the collections of Harry Smith for J&L Books. Lampert co-writes Hard Truths, a monthly advice column for Art in America with Howie Chen, and he recently co-curated the exhibition Attention Line which is on display this summer at Artist Space in New York City.