An IN-PERSON sound bath to carry you through the winter solstice on this full moon night.
About this event
Join us on the Winter Solstice Full Moon for a soothing sonic journey to bring you deep rest as we welcome back the light.
The winter solstice is a time of rest and reflection, as we wait in the dark for the longer days to return. Through the use of voice, singing bowls, bells, rattles, drums and more, you'll be guided through an inner journey to find support during this dark season.
We will create a sacred space for inner reflection and physical relaxation. We start with words of intention, and then we enter the journey through the breath and body. Let the journey guide you in to your inner world, and allow the sounds to support you.
~ Important details ~
To have the most comfortable experience, we recommend you bring:
A mat or pad to lay on (ie. yoga mat)
A blanket and pillow to keep warm
The space is shoes off - perhaps you want thick socks?
And anything else to get cozy and relaxed (water, eye pillow, etc.)
*This event REQUIRES all participants to be MASKED AT ALL TIMES. Attendance is limited to TEN, allowing for safe, personal distancing. This space has proper air filtration.
Your Guide: Nick Venegoni, MA
Nick is a holistic therapist and coach, with a love of music and meditation. His combination of music and spirit brings the listeners on a sonic journey of deep listening and healing peace. He has studied and practiced using sound as a healing modality for many years, including a certificate in Sound Meditation Design. Some of his teachers and influences in sound healing are Lynda Arnold (aka. Diva Sonic), Laura Inserra, Tom Kenyon, Silvia Nakkach, Isa Gucciardi and Karma Moffett.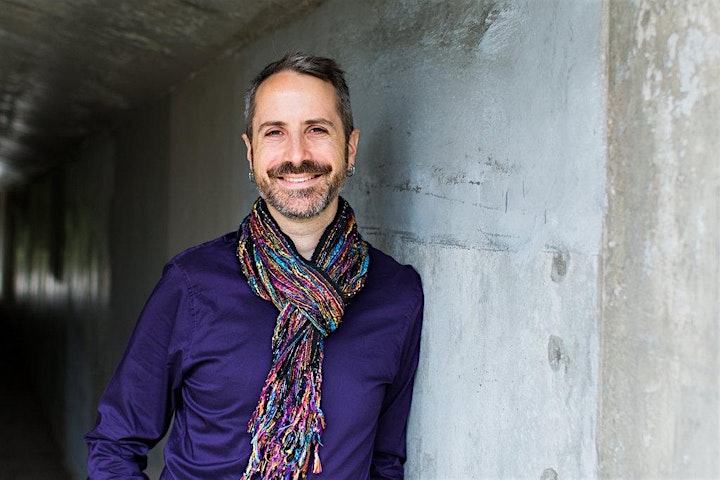 What is a sound bath?
A sound bath is an immersive sound experience using a variety of instruments to take you on an inner journey. Many instruments create sounds that allow the mind to relax and unwind, with steady rhythms or drones. Other sounds are used to wake the mind and spirit, or perhaps loosen and release stuck energies.
Nick creates sound bath experiences on the basis of Nada Yoga.
Nada Yoga is the process of the union of the individual mind with cosmic consciousness through the flow of sounds.
Moving into and through the process of a sound bath can create a wide range of internal experiences - pleasure, discomfort, bliss, sorrow, joy, or euphoria. Often people report visual imagery, like in a dream. All of these are OK and supported to increase awareness of the mind and spirit.
A sound bath is not a concert nor a performance. It is an improvisational flow of the practitioner in communion with the attendees.
Organizer of Deep Rest: A Winter Solstice Sound Bath
Nick is a holistic psychotherapist, coach and hypnotherapist based in San Francisco. He played classical piano in his youth, and has sung in multiple community choruses. Some of his teachers and influences in sound healing are Laura Inserra, Tom Kenyon, Silvia Nakkach, Isa Gucciardi and Karma Moffett. He has a passion for earth-based and LGBTQ+ spiritualities, and transformational healing.
QueerHealingJourneys.com - HolisticTherapySF.com - The Queer Spirit Podcast