Description
Deep Relaxation, Yoga Nidra & Healing Sound Journey
with Tina Foster & Dana Marie
Deep Relaxation meets live sound experience.
We'll explore relaxing yoga postures and drop into Yoga Nidra (described below) on this Healing Sound Journey led by Dana Marie.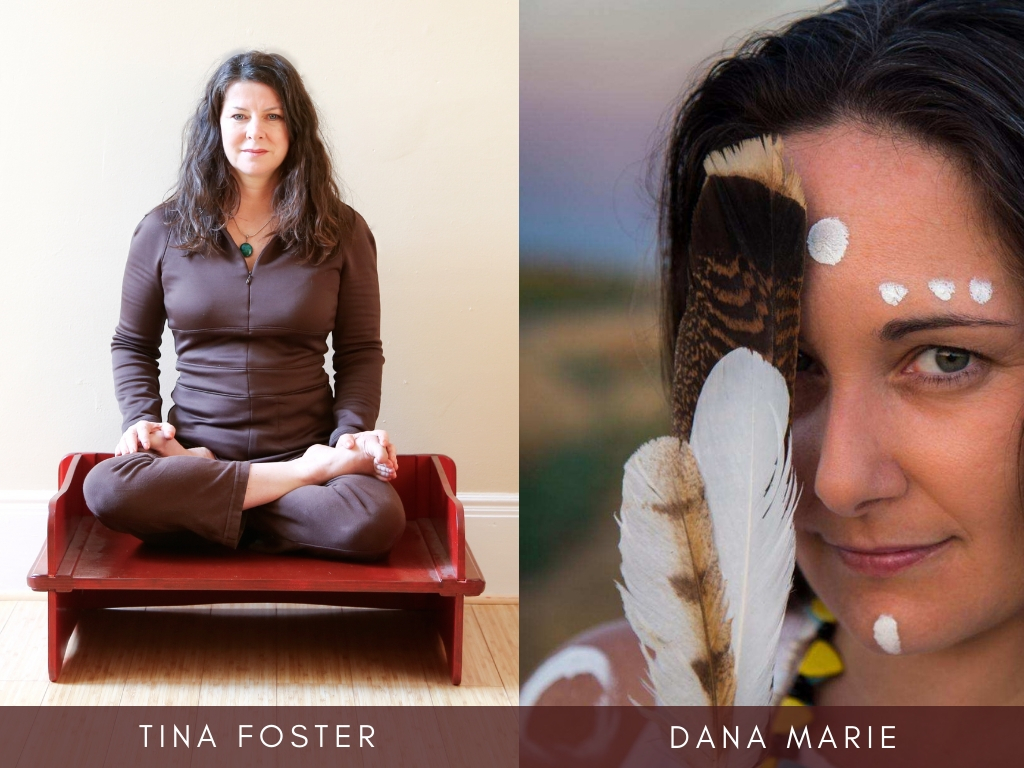 DETAILS:
Who: Tina Foster, Embodiment Guide & Dana Marie, Sound Weaver
When: Saturday December 15th 2018 | 3 - 5pm
Where: Private Practice space Foster and Flourish
2517 Mission St. #8 San Francisco
Price; $69
RELAXING YOGA POSTURES, YOGA NIDRA & HEALING SOUND JOURNEY:
Nourish Your mind, body and spirit with healing postures and sound vibrations enhancing the energetic flow of harmony and peace.
With the use of Crystal bowls, flute, guitar and other instruments you will be taken on a journey with options for stillness and/or relaxing yoga postures. Yoga Nidra will also be in the mix.
The intention of this Gathering is:
-- to create a Sacred Space for everyone to be present
-- to feel physically, mentally and emotionally the healing effects of sound.
We have basic props, but please bring any personal blankets, pillows, eye mask, etc that add a feeling of support and comfort to your relaxation practice.
This healing sound journey is an opportunity to be bathed by pure sound vibrations that are known to have a calming effect and relieve stress, while also harmonizing body and mind.
---
YOGA NIDRA IS NOW TRENDY WITH GOOD REASON. IT'S WHAT THE WORLD NEEDS.
Because it's easy yet life changing. Literally.
Yoga Nidra is a systematic way to deeply relax that is easier than meditation and potentially more powerful. Basically, it is sleep with a hint of conscious awareness still remaining, giving us a rare view of our truest self, beyond personality, preferences and linear time.
In the deepest part of Yoga Nidra practice, the subconscious (where our tensions live) relaxes and opens, so these tensions can be released.
You effortlessly float in a state neuroscientists call "theta", a profoundly relaxed state where creativity and insight arise naturally and our deepest healing occurs.
---
Please contact Tina or Dana with any questions or concerns.
Tina: fosterandflo@gmail.com
Dana: dana.thynature@gmail.com
WEBSITES:
Tina: fosterandflourish.com
Dana: thynature.love