Description
"Deep Love" is a fascinating new exhibition from China that discovers how a young romance, formed in college, can unleash a force that changes the world.
The exhibit explores the depths of the relationship between former Premier of China, Zhou Enlai, and his wife, Deng Yingchao. It begins on December 12, 2016, at the State Capitol in Honolulu, sponsored by Speaker Emeritus of the House of Representatives, Calvin Say.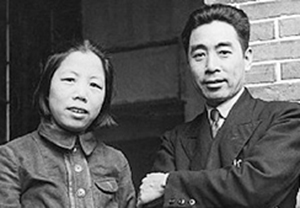 This is an educational and inspirational story for all couples, marriages and families. Although it originates decades ago and thousands of miles away, in a culture very different from modern America, it contains lessons that are powerful and indelible for all.
The exhibition at the Capital will begin on December 12, from 6 pm. to 8 pm, and will also be free and open to the public from 9 am to 4 pm, December 13 through December 16. A series of talks, discussions and question-and-answer sessions with the visitors from China will take place on December 13, at the University of Hawaii. Times and topics to be announced.

---
Full details at Deep Love Exhibition
Contact:
hawaiioffice@zhouenlaipeaceinstitute.org
in Honolulu, Michael North
beijingoffice@zhouenlaipeaceinstitute.org
in Beijing, Xiaofang Zhou North
---
伉俪情深
一个现代中国动人的故事
"伉俪情深"是来自中国的一个极好的展览,它将带着我们去探寻一段形成于大学时代的年轻浪漫的爱情是怎样迸发出一种改变世界的力量的。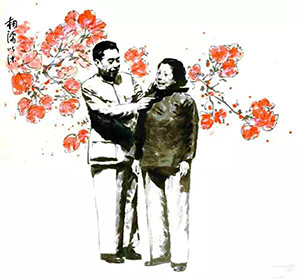 展览板和相关网站展示了新中国开国总理周恩来和他的夫人邓颖超之间矢志不渝的爱情。
首展活动得到了夏威夷州众议院荣誉发言人Calvin Say先生的鼎力支持,并将于2016年12月12日在檀香山州政府议会大厦展出,对公众免费开放。
________________________________________________________________________________________________________
这是一个对所有夫妻、婚姻和家庭来说具有教育意义、受益匪浅的故事。虽然它是发生于几十年前、千里之外的一个完全不同于美国文化的文化国度里,但是它却蕴含着对所有人而言都十分深刻的道理。
江苏淮安周恩来故居、美国夏威夷周恩来和平研究院和州政府联合举办这次展览。展览史料源于中国档案馆,我们将向世界讲述周恩来与邓颖超的感人事迹。
"伉俪情深"首展将于2016年的12月12日在檀香山向世界亮相。
来自中国五湖四海的政商民将参加此次首届展览,他们将与美国政商民分享有关周恩来和邓颖超的个人奋斗和追求政治理想的故事。
_____________________________________________________________________________________________________
首次展览将于2016年12月12日晚上6点至8点,在州政府议会大厦免费对公众开放。并于,12月13日至16日上午9点至下午4点对外开放。12月13日在夏威夷大学举行一系列讨论和问答活动,具体题目有待公布。
址和免费入场劵: 伉俪情深
联系人:
hawaiioffice@zhouenlaipeaceinstitute.org 麦克诺斯,夏威夷
beijingoffice@zhouenlaipeaceinstitute.org 周晓芳,北京