A regular Deep Listening® session to mark each new moon, exploring this unique and collaborative practice, open to all!
About this event
NEXT SESSION: Thursday June 10th. 6 - 7.30pm GMT
This will be the final session in this series, marking the end of a year deeply listening with each new moon. This new moon also falls on the day of a solar eclipse, when the moon will pass in front of the sun creating a ring of fire visible in some parts of the world. These spherical movements can bring intensity and challenge, so join us for practices in listening, sounding and moving, to encourage opening to change, resting in the process, and staying centred in our own stillness and integrity.
----------------------------------------------------------------------------------
The Deep Listening® practice, as developed by the late composer/activist/artist Pauline Oliveros, is a unique and collaborative way to share a sense of expansion through listening, making sound, moving, and dream sharing.
Meditative listening exercises will deepen your awareness of your environment, inside and out, bringing attention to the sonic tapestries of your individual environments, and centering your listening as a kind of activism, a process of self-discovery and sonic self-care. Through Deep Listening® exercises, bodywork, and 'Sonic Meditations' - text scores written by Oliveros in 1971 - we will connect, move and sound with our surroundings, expanding our 'sonic awareness', externally and internally, in a collaborative, experimental and playful way, for personal and community growth.
The new moon is a time of planetary alignment, with moon, earth and sun forming a straight line. As we listen to ourselves in relation to this recurring celestial event perhaps we can expand our attention into the spheres and beyond!
This workshop is open to all with no previous experience needed, just a willingness to participate. It is facilitated by Banc Sceol - artists and certified Deep Listening® practitioners Stephen Shiell & Hannah White.
The workshop is available on a donation basis - you can pay as little as £1 or as much as you are able.
»Deep Listening is a wonderful opportunity to focus on internal dynamics of body, sound and spirit, and has given me a feeling of lightness and elation. Very inspirational!« - Vicky
»A feeling of expanding peace and well-being as the session progressed. A lovely inspirational space, thank you.« - Rosalynd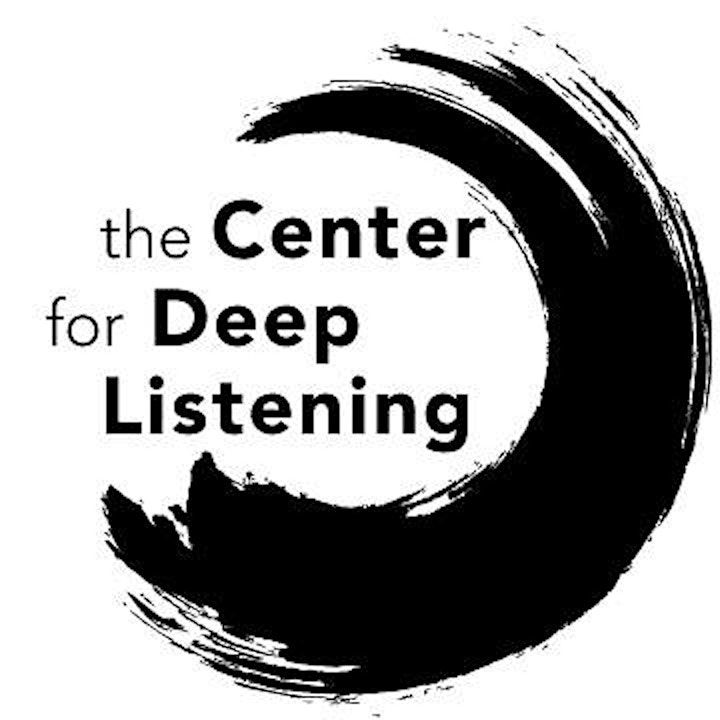 Organizer of Deep Listening® with the new moon
A project by artists Stephen Shiell and Hannah White. We are sound makers, improvisers and deep listeners. Our work is 'psychosonographic' expressing our experience of place, with field recordings, self-created instruments, found objects, voice and text. We begin by listening to our environment, observing, making recordings, writing, often making our own instruments and sound objects with found materials. Our compositions and performances are like living maps, anchored in what we find in a landscape but re-imagined into new territories, and attentive to the vibrational nature of materials and surroundings.
We are certified Deep Listening® practictioners, the practice developed by the late composer and activist Pauline Oliveros which explores the difference between the involuntary nature of hearing and the voluntary, selective nature of listening.