Description
Join The Data Incubator for an instructor-led, online class that delves into the future of machine learning: deep learning. BigDL is a deep learning framework in the Spark ecosystem that integrates with existing Spark data processing and ML workflows. In this course, we cover its basic usage from the PySpark interface and many of its built in network architectures such as multilayer perceptrons, convolutional neural nets, recurrent neural nets, and variational auto-encoders. Students will use real-world datasets to practice building and testing these networks in BigDL. Students will come away with both theoretical and practical understanding of the algorithms behind deep-learning.
Classes will be held from 7-9 PM ET on Mondays and Wednesdays. Classes will be held on the following dates: 6/11, 6/13, 6/18, 6/20, 6/25, 6/27.
The deadline to register is 11:59 PM ET on 6/1/18.
---
Course Content:
Visit the course page here to request a syllabus.
Prerequisites:
Intermediate Python

Basic Spark

Familiarity with linear algebra

Familiarity with machine learning
This course is for you if:
You have some ML experience, such as our Machine Learning or Foundations course, and wish to learn more about Neural Networks and Deep Learning

You have experience modeling or have a background in data science, and you would like to learn BigDL

You would like to incorporate Deep Learning into existing Spark workflows
Upon completion of this course, you will:
Understand what machine learning, neural networks, deep learning, and artificial intelligence are

Know how and when to utilize BigDL
---
FAQs
Do I need to attend the live lectures?
All lectures are recorded and shared with the class, so you can catch up whenever your schedule allows.
What is the refund policy?
Unfortunately, there are no refunds available.
---
About the Instructor: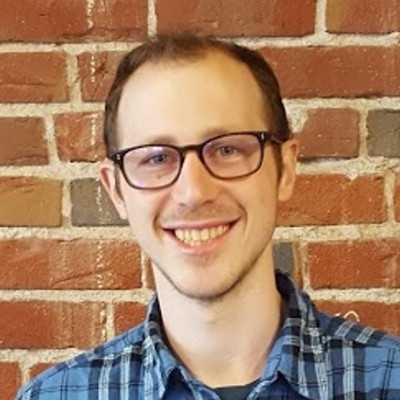 Zach Glassman studied physics and mathematics at Pomona College and then received a Master's degree studying atomic physics at NIST/University of Maryland. As one of The Data Incubator's Data Scientists in Residence, Zach teaches our Data Science Fellowship, develops our curriculum, and works on projects involving data science and software development.