This is an Online Retreat informed by the W.African Dagara tradition led by Mbali and Maia, two South African teachers and guides.
About this Event
Deep into the heart of water:
A Crucible for Reconciliation & Belonging
In the W. African Dagara Tradition, 2021 is a significant water year & time for us to explore the Waters of Our Life.
With Mbali Marais & Maia Marie
Two Events will be offered in 2021
All who sign up will receive the recordings from the retreat. If you have difficulty accessing, paying through a US-based platform, or any further questions, please contact us at office@sacredmountainsangha.org
DESCRIPTION
Mbali and Maia, in this 2021 water year in the Dagara tradition, invite us to explore the Waters of our Life. When water is in alignment in the Dagara tradition it shows up as clarity, focus, healing, soul retrieval, peace and reconciliation, and a consciousness so clear you feel you are swimming in the most stunning coral reef. When it is out of alignment we are constantly swimming against the current in polluted, murky water, in the sea of individual and collective trauma and heartache.
If we are water, how then do we work with the waters of our life when it is out of alignment - as in unexpressed grief, unresolved losses, and unhealed wounds, in short, a drought that runs deep. This may show up as depression, resentment, inability to forgive ourselves and others, soul loss, and a sense that we are drowning.
This year Mbali and Maia invite you to immerse yourself, take a deep dive, and be held in a crucible for healing.
1st event - Now Open for Registration
Sunday, May 16, 2021
6pm - 9 pm CAT
9am - Noon PDT
A three-hour session will take us through the shallow, the murky, and the clear waters to bring reconciliation to those long-held stories of unexpressed grief and losses. Here we may discover a clear sense that water and love are deeply connected and wholeness and healing are one.
1st event - Offered by Donation
2nd event - open for registration in May
Sunday, August 1, 2021
6pm - 9 pm CAT
9am - Noon PDT
A three-hour session invite us to take a deeper dive into the Waters of our Life. Registration will open after the end of the first session.
*Water photograph by Craig Foster
TEACHERS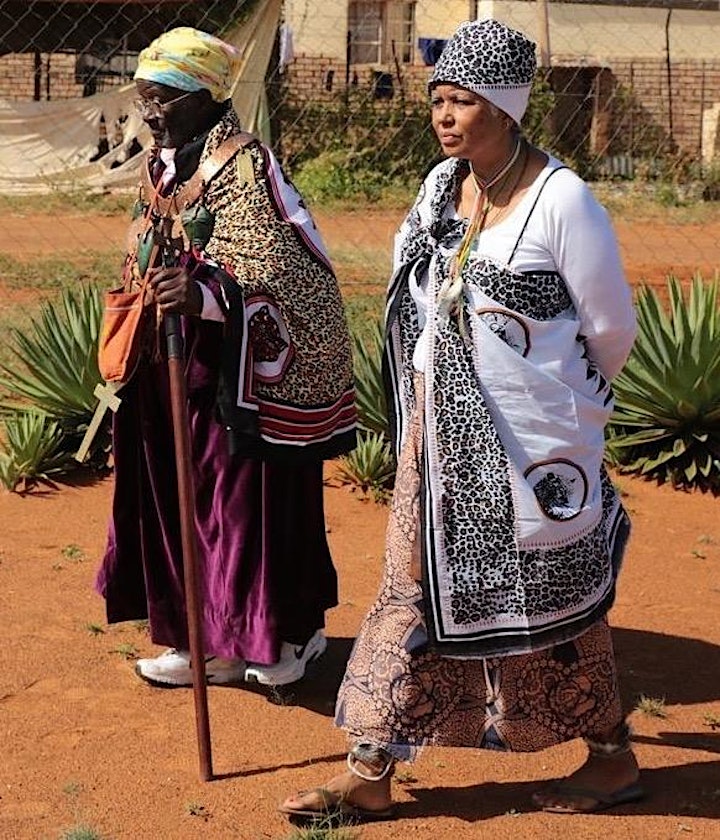 Mbali is a medicine woman and diviner and has been a healing arts practitioner for the last 30 years. Her work is rooted in the Dagara tradition from West Africa, which like the Bushmen she also works with, sees the seamless connection to the natural world. Mbali is an initiated stick diviner and has set up the South Africa Dagara village, the first of its kind. She is the founder of Return To Origin an NPO in Cape Town that reconnects underserved youth to Nature. Born in Port Elizabeth, South Africa she was raised and educated in London. During her 16 years living in the USA, she has lead transformative retreats, working with deep nature quests and elemental and earth based practices. She is a trained HIV and AIDs educator and has worked with the homeless in Oakland, she has also participated in relationship work with the men at San Quentin Prison, California. Her teachers and guides include the late Dr.Angeles Arrien, Michael Meade, Malidoma Some, and Baba Credo Mutwa. Mbali served on the diversity committee at Spirit Rock Meditation Center and has taught mindfulness in California schools. She is a graduate of African family constellations with a focus on Land and Nature. She is a bridge between modernity and indigenous wisdom and knowledge.
Follow Mbali @ Return to Origin / Our Divine Medicine
Maia is an initiated stick diviner in the Dagara tradition, a writer and co-founder of lalela. a place of listening – a home, farm, and space for retreat in Magaliesberg. Her spiritual practice is as diverse as her identity, including meditation, writing, yoga, chanting, and communing with her ancestors and nature. Her teachers include Mbali Marais, Thanissara and Kittisaro, and all the myriad beings and energies that she lives alongside. Maia has worked with people in a variety of ways and contexts, in schools, NGOs, and on retreats - facilitating storytelling, self-expression, and listening to bring about connection within ourselves and within our environment. Her aim is to create spaces of gentle holding and kindness where we can all just be ourselves.
Follow Maia @ lalela