Event Information
Refund Policy
Refunds up to 1 day before event
Description
Join us for a highly interactive session where you, the audience, and the panelists co-create the discussion through buzz groups around topics such as :
– Time, costs, and risks involved in the exit process
– The emotional impact of an exit for entrepreneurs
– Lessons learned, what could have been done differently, and the surprises
– Negotiation experience, working with advisors, and dealing with the stakeholders
Agenda
– Introduction about Exit Accelerator and presentation of the panelists
– Buzz groups and interactive panel discussions
– Buying startups and SMEs in Switzerland: M&A perspective
– Exit experience in Switzerland: Entrepreneurs perspective
– Networking Apéro
Event partner and host: Mass Challenge Switzerland
https://www.exitaccelerator.ch/


Facilitated by:
Sanja Fabrio, Rodney Reis, David Butler


Panelists:
Michael Friedrich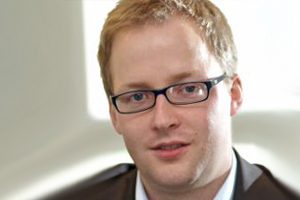 Michael is a serial entrepreneur and currently serves as investor and CEO of DistalMotion, an EPFL spin-off developing next-generation surgical robots. Previously, he was CEO of Aïmago which he led from start to the successful exit to Novadaq Technologies in 2014. Aïmago was an EPFL spin-off, too, and developed medical cameras to easily and non-invasively visualize blood flow in skin. During his studies at EPFL (2001 to 2007), he led various projects including the development of a solar powered race car. Michael incorporated his first company while still in high-school, and sold it directly after graduation
Colin Turner


– 20 years' Professional Investing in Start-ups
– Extensive Mentor and Angel Investor
– Numerous Exits : most recently managed a significant sale to US corporation of an Australian start-up
20 years of experience in venture capital, operations, fund-raising and as legal counsel. Colin has worked across 5 continents on over 200 investments, acquisitions, listings and divestments in companies operating in high-tech, health-care and bio-technology. Colin worked for Inventages, the "Nestle Fund", (Geneva, Switzerland), Intel Capital (Swindon, UK, Silicon Valley, USA and Munich, Germany) and Motorola (London, UK and Chicago, USA) after earning an MBA from INSEAD (France) and qualifying as a lawyer (solicitor) with Clifford Chance (London and Kuwait).
Jean de Wolff


Jean spent his entire 25 years long career in technology oriented companies, active domestically and internationally. He experienced the various development stages of companies; alternatively creator of new ventures that have been later successfully sold, senior Manager in large multinational companies (Kodak / Alcatel-Lucent) or board member. Jean de Wolff is currently serving as a board member of several technology oriented enterprises (www.idmobile.ch / www.switchplus.ch / www.tmconcept.ch / www.saphetor.com…). Throughout his career he has participated in the successful exit of several companies (www.mnc.ch sold to Alcatel and www.homedia.ch sold to Sky…) but has also in the liquidation of 2 start-ups.
Date and Time
Location
Refund Policy
Refunds up to 1 day before event